Struggling with managing projects using Jira? Not satisfied with your project management solution? Here are the best Jira alternatives you can use for simpler, less confusing project planning.
Even though there are plenty of management apps available in the market, not all of them may work for you. Let's take the example of Jira, a powerful project management software with robust features.
Jira is used by thousands of organizations and is considered one of the leading project management solutions.
However, despite being successful, Jira may not be able to serve all your project planning/management needs. It has a rather classic interface and it is not much visually appealing. For people who like to have a simple and interactive interface, Jira is not the one.
You may be one of those persons, looking for an alternative. Before diving into the details, let's have a look at some of the features Jira is missing!
---
😔 Features Missing in Jira
Jira is without a doubt, one of the best Project management tools in the industry. Packed with advanced features, Jira may have worked out for most of the companies but it won't be a surprise if it didn't work out for you.
We are listing some of the features Jira lacks, below. Read them carefully and you will find yourself agreeing with us.
🙅‍♀️ Outdated User Interface
Jira has an outdated and complex design. Due to its backward interface, beginners often face difficulty to figure out how to get the best out of the solution. Also, looking at not so appealing interface results in declining productivity.
🙅‍♀️ Difficult to Learn
Jira is not one of those solutions that you can get a hold of quickly. With complex features and interfaces, Jira demands a steeper learning curve. It takes some time to get familiar with  Jira and to use it efficiently.
However, due to project deadlines, may affect the overall performance.
🙅‍♀️ Not for Everyone
Jira was essentially designed for developers and large companies. It does work for small and medium level organizations as well, but when it comes to personal use, Jira is ineffective.
The pricing of Jira is also not budget-friendly.
🙅‍♀️ No Multiple Assignees
The main aspect where Jira falls behind is assigning multiple team members to a task. With Jira, the projects get out of hand because the solution supports only a limited number of assignees.
The other team members can chip in with their comments, but that can make online team collaboration a mess.
Now that you have a better understanding of what features Jira might be missing that you should have in your project management platform, let's take a look at some of the alternatives.
---
The Best Jira Alternatives for Project Planning in 2023
Find out our top picks for the best Monday.com alternatives.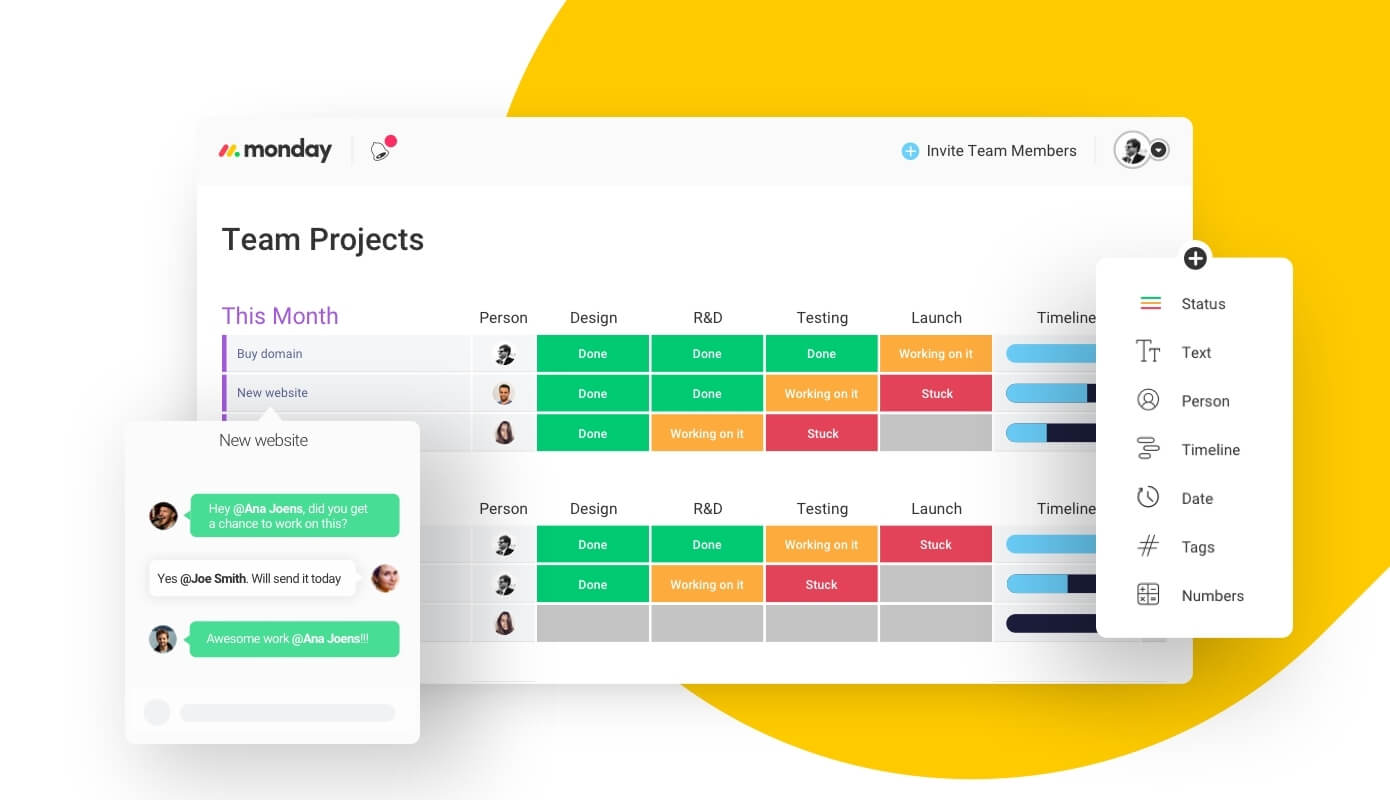 In our search for the best Jira alternatives in 2023, Monday.com is our top pick. Used by over 70,000 teams across the world, this SaaS software comes with a myriad of features.
Monday.com addresses a wide range of problems including team collaboration, project management, time tracking, and productivity. It ensures that all team members perform their tasks effectively and on time.
Unlike Jira, the interface of Monday is intuitive and clutter-free, which in turn helps the team members to make workable decisions through effective collaboration.
Monday provides seamless integration with third-party apps to help manage the workload. Moreover, apps for Android and iOS are also available for on-the-go access and task management.
Monday is second to none when it comes to tracking project deliverables, budgeting, and expense tracking. Despite being one of the leading collaboration tools, the application offers its services at reasonable prices.
Key Features
Interactive and appealing user interface design.
Wide range of templates to get you started on the right foot.
Strong third-party integrations like Dropbox, Google Drive, Zapier for cross-platform collaboration.
Facebook and Twitter live activity panels for boosted collaboration.
Provides timely Email notifications to help you track the activities of team members.
Organizer and Goal-setting feature to optimize the delivery time of assigned tasks.
Interactive version of Gantt charts in the form of Timeline to span the workload for team members.
Pricing
Monday offers four pricing plans based on functionalities. A free 14-day evaluation trial for users is also available.
Basic – at $39 per month if billed annually. This version includes unlimited viewers and boards, a 1-week activity log, Kanban boards, 5GB storage, email, and phone support.
Standard – at $49 per month if billed yearly. This plan includes up to 50 GB storage, unlimited activity log, Zoom integration, 3 dashboards, multiple views, and automation.
Pro – at $79 per month. This plan features unlimited storage space, Google authentication, advanced views, time tracking, and private boards.
Enterprise – available on a quotation basis. This plan includes all the features of PRO, 1:1 training, audit log, HIPPA compliance, and dedicated customer success manager.
---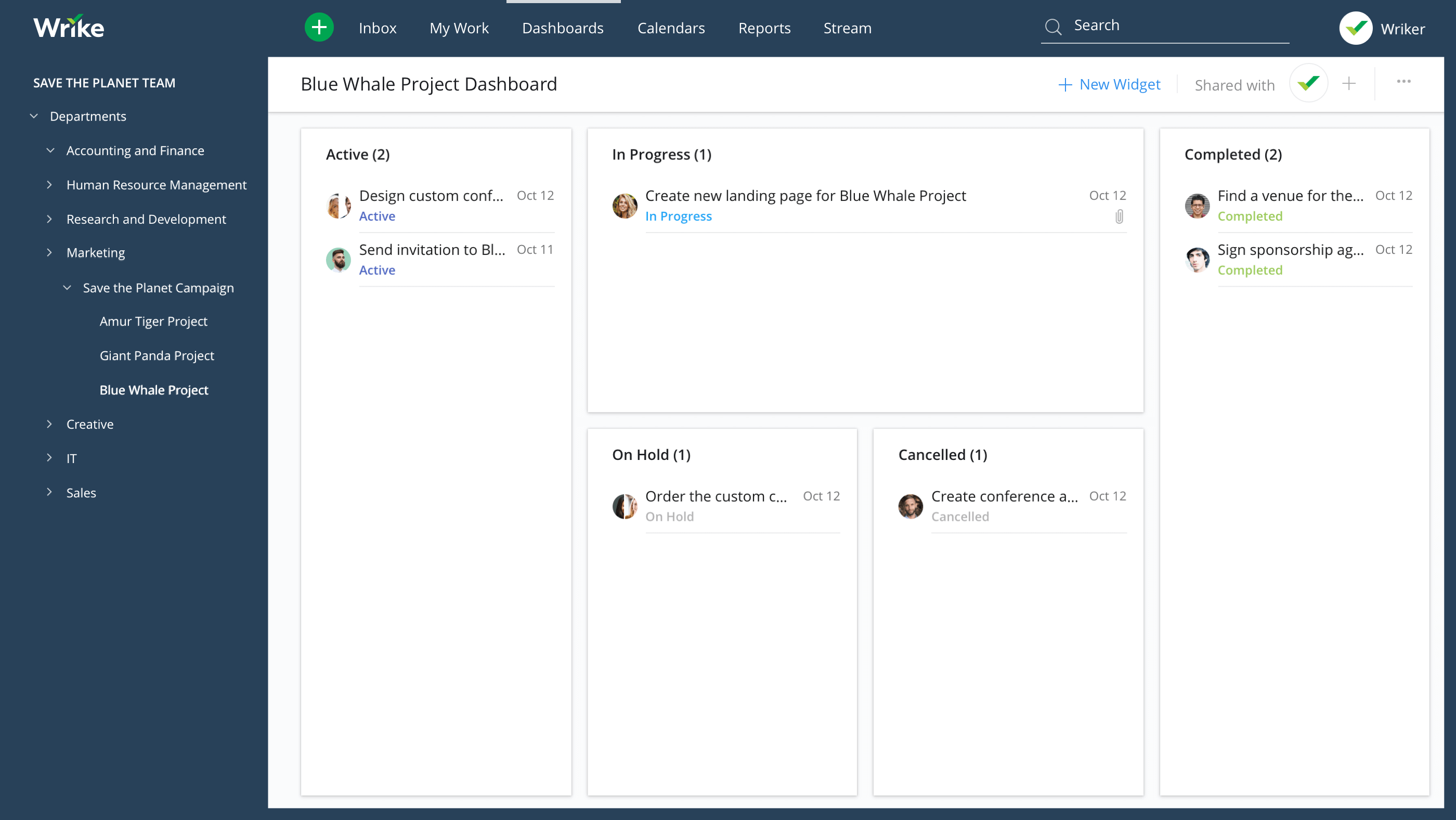 Meet Wrike – a cloud-based award-winning project management software for scheduling, project tracking, and discussions. Being used globally by top-tier companies like Adobe, Google, and many others speak for the software's reputation itself.
This easy to set-up software maximizes productivity and improves progress with its mighty features. Wrike manages the entire process of project delivery from start to end and ensures transparency.
Moreover, it can be integrated with other software and can be accessed anywhere on-the-go. You can count on Wrike for swift communication between team members. It is designed to manage large workgroups by managing and customizing an entire workflow.
Users can breakdown large projects into interactive timelines and set milestones to ensure successful project delivery.
Some other powerful features of Wrike include resource management, custom dashboards, Adobe extension, and real-time updates. In addition to these, an open API of Wrike is also available.
Considering all these features and reasonable pricing, Wrike is one of the best Jira alternatives in 2023.
Key Features
Access on the phone, to monitor progress on the go.
Clutter-free dashboard with a 3-pane view to get a clear view of important information.
Organize your data with tags and folders for easy access.
In-depth analysis and useful insights for improved performance.
Strict security measures allowing data access to only authorized users.
Well-designed user interface with custom widgets and navigation for ease of use.
Pricing
Free – free for a lifetime, you can get all the basic features, like creating and sharing dashboards, basic integrations, and spreadsheet view for free.
Professional – at $9.80 per user/month with packages of 5 – 15 users, this plan includes all features of the free plan, 5GB storage, Gantt charts, time tracking, workload view, and many more benefits.
Business – at $24.80 per user/month, you can get all features from the Professional plan along with features like graphical analytics, user groups, custom fields & workflows, and branded workspace.
Wrike for Marketers – at $34.60 per user/month, this plan includes business plan features plus Adobe Creative Cloud Extension, Proofing & approval, and tailored workspaces to meet your specific needs.
Enterprise – for this plan's details you will have to contact the vendor. You can get a quote at an average rate of $35 per user/month. This plan includes 20 shareable dashboards, custom workflows, increased storage, and added security along with all professional plan features.
---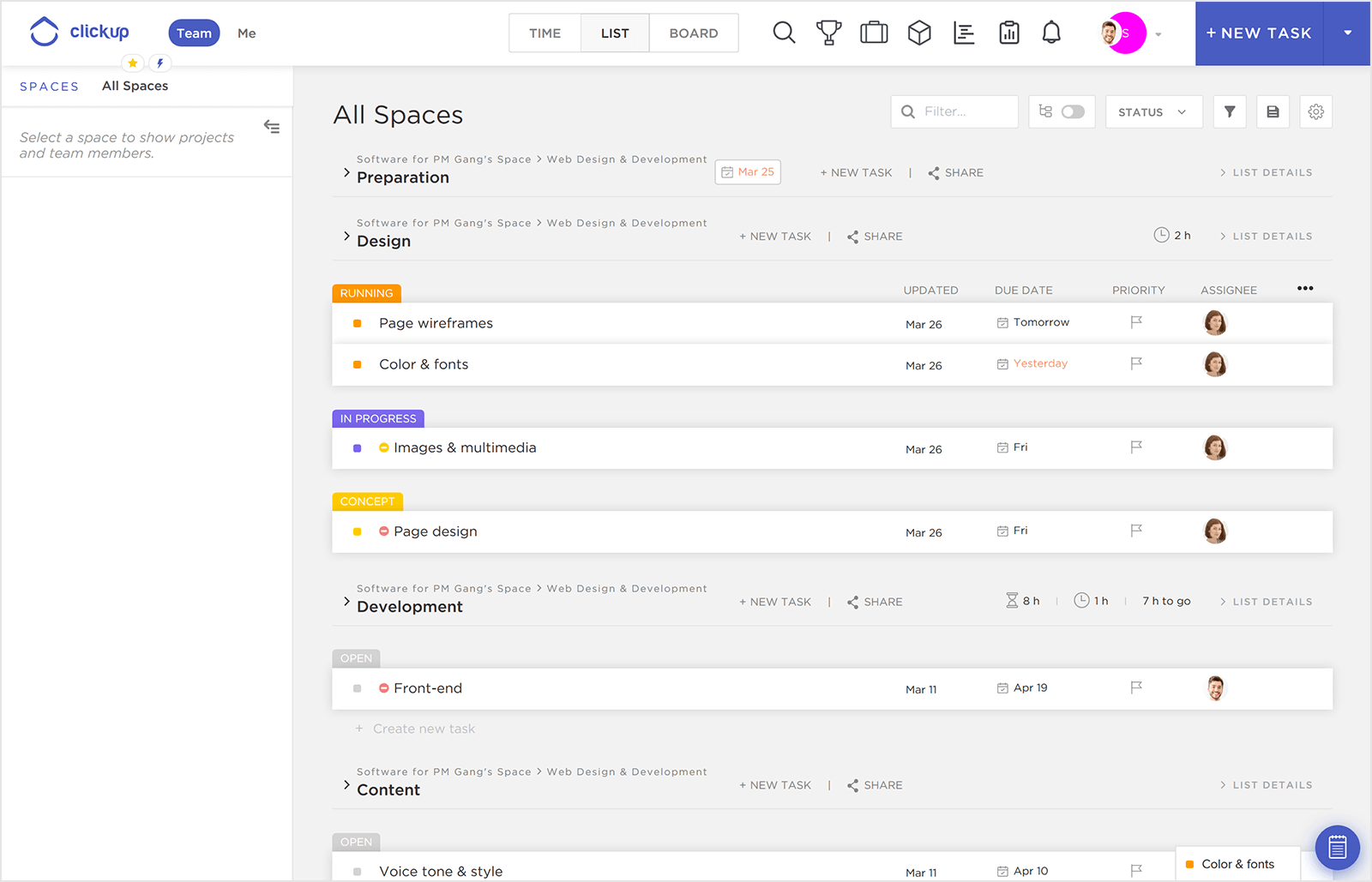 ClickUp, being one of the most feature-driven project management tools is among the best Jira alternatives. It is a unified platform with rich features to offer just the right kind of project management solutions that are required by today's project teams.
ClickUp is not just a business management tool, the platform also works as a to-do list app. Users can take notes, set reminders, schedule tasks, and collaborate swiftly.
The application can be fully customized according to requirements and hence, appears to be the best solution for all kinds of teams.
With ClickUp, you can create various workplaces to connect with your team. You can also group tasks based on their complexity for a more organized workflow. Assign tasks to your team and monitor their progress with ease. Moreover, users can comment and view the activity log in real-time.
From taking notes to scheduling tasks, ClickUp is a one-stop-shop for all your problems. Third-party integration with software like Slack and Github makes this software even more powerful. With friendly customer support, ClickUp tops its all.
Key Features
Centralized workspace for streamlined processes and ease of use for users.
View the task status on the lists to have an idea of every team member's progress.
Realistic forecasts and deep insights with Machine Learning.
Reminders and notifications to keep you on track.
Different Views available in the app to see only what is important.
Privacy settings are available to create separate workspaces to restrict access.
Easy plan and map out activities with Smart search and Gantt Charts.
Pricing
Free – free for a lifetime. This plan offers unlimited tasks with limited storage and lacks advanced features.
Unlimited – at $5 per user per month( if billed annually) and $9 per user per month (if paid monthly). This plan offers unlimited storage and advanced permissions. A free trial of this version is also available. Customers can contact the vendors to strike a deal as well.
---
Check out our top picks for the best Smartsheet alternatives.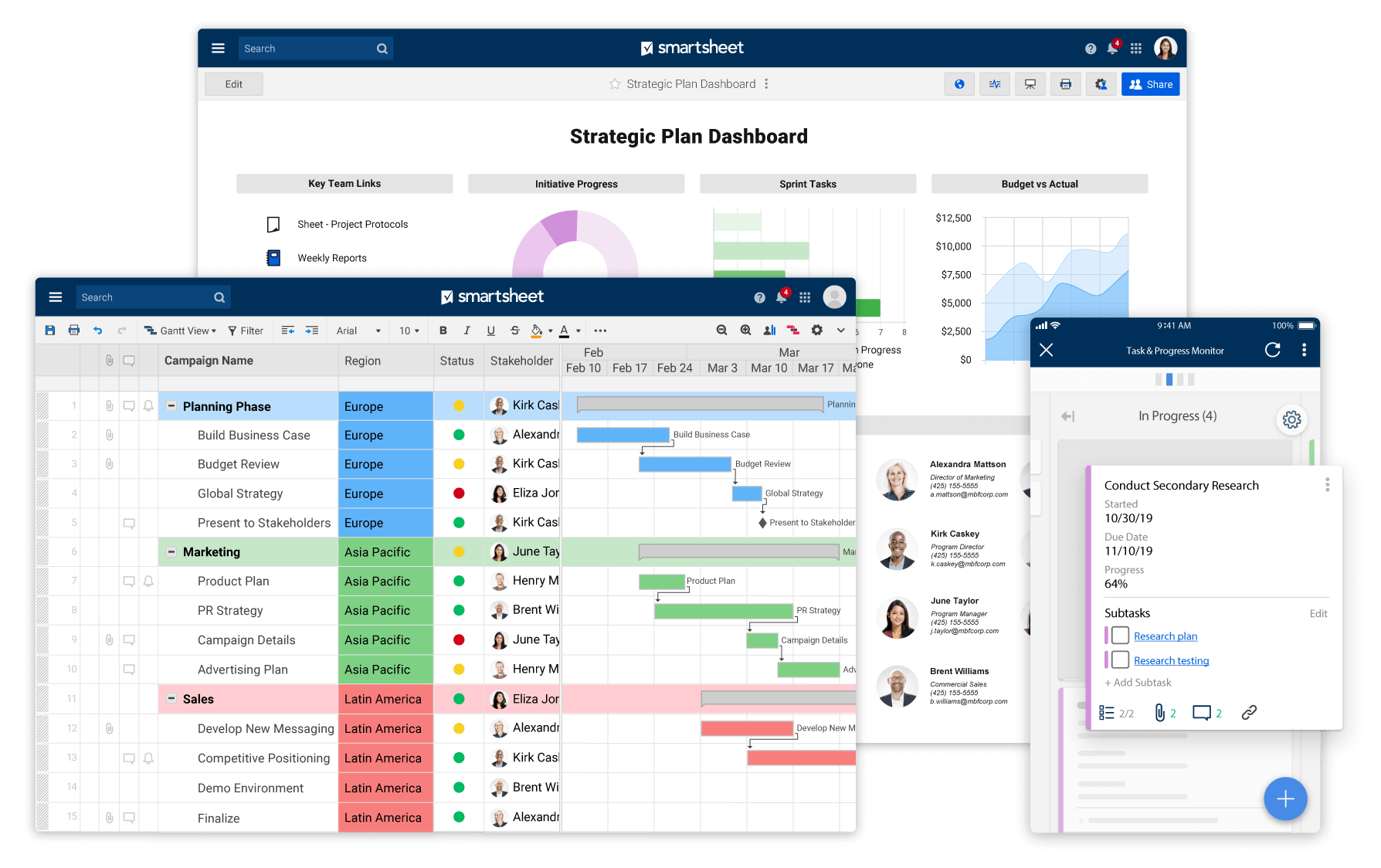 Next, we have Smartsheet on our list. Smartsheet is a stellar business management software, famous worldwide for improved decision making and swift collaboration.
About 75% of the biggest business use Smartsheet to collaborate and manage tasks. This can be among the perfect Jira alternatives for you if you like managing projects inside Microsoft Excel.
Smartsheet is a versatile SaaS application that uses spreadsheets for the automation of workflows. The software has an understandable interface like Excel for smooth work execution.
The platform is well equipped to provide businesses with an adequate solution for their modern problems.
Smartsheet maximizes productivity by keeping a track of all the important activities. Multiple teams can work together in different views on a single platform for successful project delivery. Moreover, Smartsheet offers an abundance of integrations to bring your ideas into reality.
Key Features
Attach and share files of different formats easily on any project sheet.
Get automated reports on the progress of tasks to have a clear view of ongoing and pending tasks.
Access all the information regarding your project anywhere on any device.
Get notifications of upcoming deadlines and activities of team members to keep a check on the team's progress.
Email and phone support to assist you with any queries or problems.
Ability to perform portfolio analysis by incorporating 3rd party business intelligence tools.
Pricing
Three-tier pricing plans along with a free trial of the software are available.
Individual – at $14 per user/month, this plan features email support, 10 sheets, 5 reports, reminders, notifications, and a dashboard
Business – at $25 per user/month, you can get 100 sheets per user, and unlimited reports, activity logs, custom branding, live data connections, and dashboards.
Enterprise – available on a quotation basis with advance SSO features and access controls.
---
Mobile apps not available
Check out our top picks for the best Microsoft Project alternatives.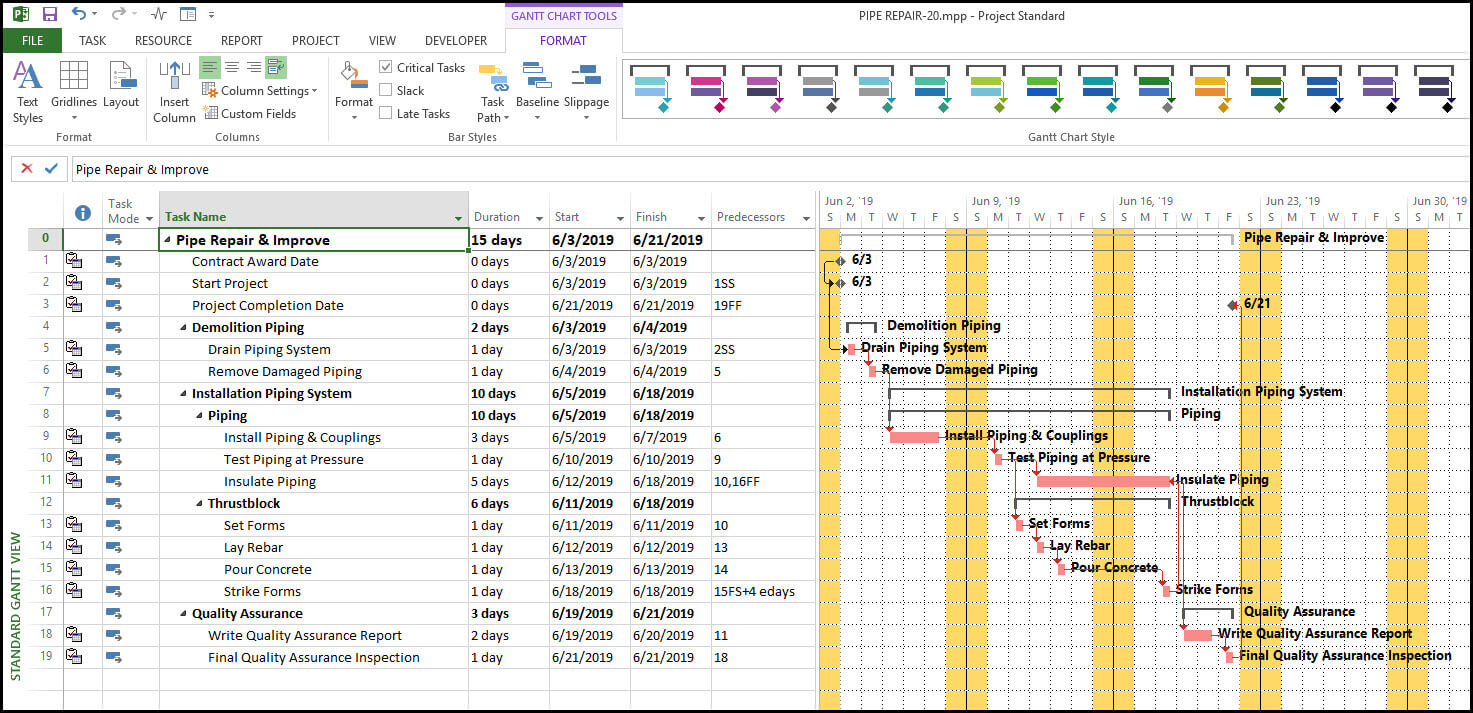 Next in line, we have Microsoft Project– a powerful and advanced project management platform for organized teamwork and collaboration. It empowers businesses to get started and deliver projects successfully.
Find holes in your schedules and allocate tasks efficiently to avoid overburdening your team with MS Project.
With a billion-dollar company at it's back, Microsoft Project comes with endless resources. It comprises three modules to deal with projects, portfolios, and resources.
The platform provides users with access to track delays, issues, project progress, and other details even while working remotely.
Built-in templates and modules along with MS business intelligence tools make this software the complete package for managing your business.
By using this application with other services offered by Microsoft, you will not have to worry about anything. From streamlining workflow to insightful reports, MS project will keep you covered!
Key Features
Save your time by viewing all your tasks and their details on the Gantt Charts and pull-down menus.
Integration with other Microsoft apps like Microsoft Teams and Microsoft Planner to plan with ease.
Deep intelligence analytics of business with Power BI collaboration.
Integrates with MS Planner to keep all team members on the same page regarding the project.
Built-in templates and modules to deal with all the business requirements.
 Interactive Gantt charts to make changes directly by clicking on them.
Pricing
Microsoft Project has two pricing modules depending on the software installation i.e Cloud and On-premise.
Cloud
 Essentials – at $7 per user/month, this plan offers communication through the cloud, file sharing, timesheets, and updates across devices.
Professional – at $30 per user/month, this plan includes Project Online Essential features, license for 5 PCs, finance tracking, Gantt charts, and more.
Premium – at $55 per user/month, this plan includes all features of the professional version along with features like optimal allocation of resources, advance analytic, and portfolio reports.
On-Premise
Standard – at $589.99, you can get on-premise project management with 1 license per PC per user and an up-to-date Project Desktop Application.
Professional – at $1159.99, this plan includes standard features along with Skype and sync with the project server.
---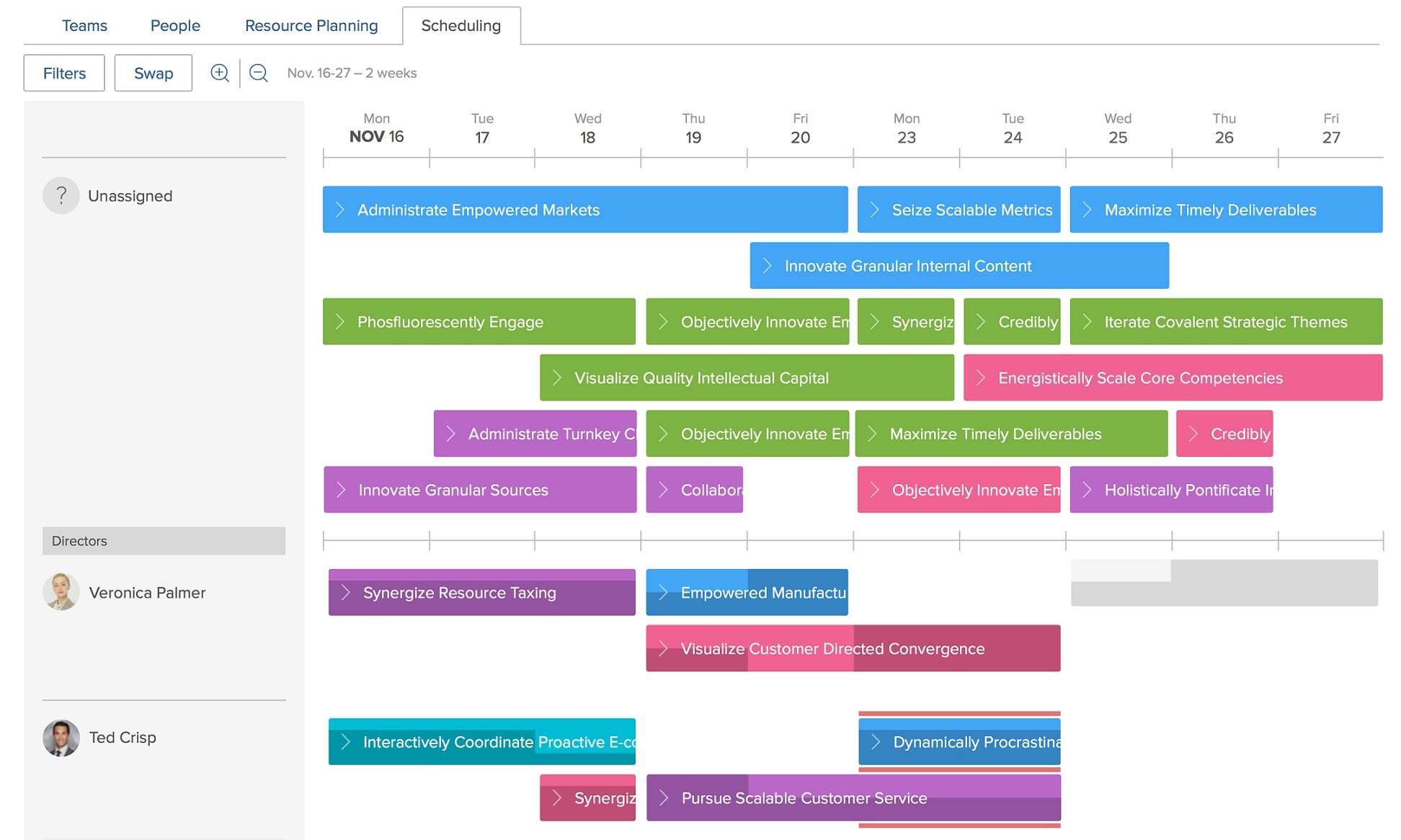 Next up on our list for the best Jira alternative is Workfront. Just as the name suggests, Workfront is all about managing workflow and prompt communication.
The platform independently takes care of scheduling requests, managing tasks, providing insightful reports, and prioritizing projects.
Launched in 2001, Workfront provides a unified platform for all individuals ensuring complete project visibility for stakeholders and team members. The application integrates well with third-party apps like Salesforce and can be easily incorporated into systems.
Workfront is suitable for all teams, be it the administration executives or the sales specialists, everyone can use the software as needed. The platform provides a holistic view of project progress to quantify your business success. Well-timed reports and insights give users a heads up to overcome the possible issues on time.
In addition to these features, Workfront has social features for the global reach of businesses and effective collaboration. Many global companies use Workfront as it is among the best Jira alternatives due to its robust features available in a single space.
Key Features
Automatic notification system to keep you updated with relevant activities
Third-party integrations for a seamless workflow.
Automated in-depth reports regarding projects to make informed decisions.
Request management on a dashboard.
Built-in timesheet management portal to effectively utilize resources for greater impact.
Proactive Customer support to assist you with software issues, if any.
Provides a secure environment with security and compliance features including encryption, audit rights, and whitelisting IP addresses.
Pricing
Workfront offers 4 pricing plans for businesses however, for details you will have to contact the vendor.
Team – designed for a single team with basic management features. Pricing not available publicly, contact sales for inquiry.
Pro – for one department with complete work management, includes premium digital content review and approval. Pricing not available publicly, contact sales for inquiry.
Business – for up to 10 departments and includes all features of Pro. Pricing not available publicly, contact sales for inquiry.
Enterprise – for an entire enterprise, all features of Business along with advanced security. Pricing not available publicly, contact sales for inquiry.
---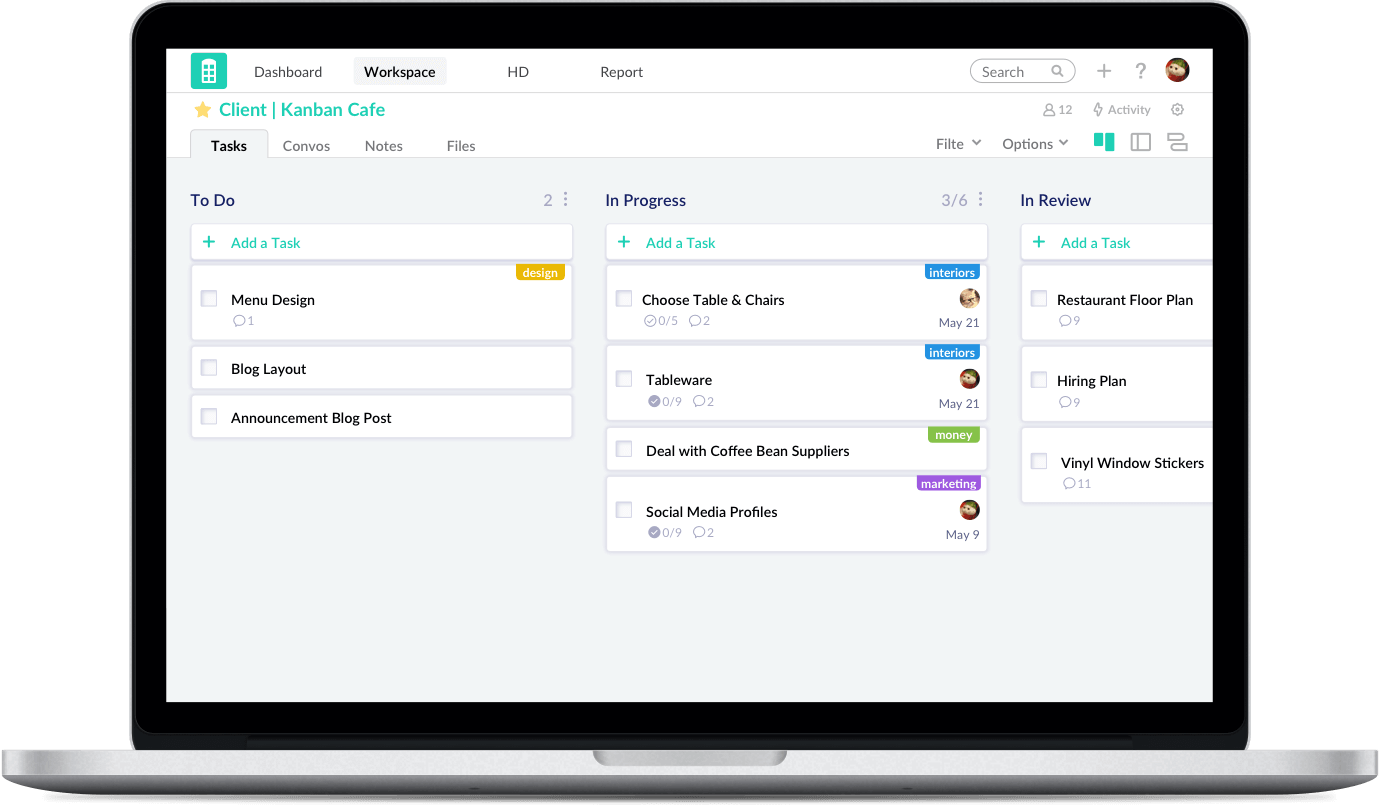 Founded in 2008, Redbooth is a user-friendly project management software available for teams of all sizes. Since its launch, Redbooth has proven its worth in the industry with its extraordinary performance and robust features.
Companies from around the world use Redbooth to stay organized and get work done.
Redbooth is the perfect solution for the collaboration of teams. It allows teams to collaborate and manage an unlimited number of projects and provides an in-sync experience.
Users can access this app on their mobile phones (both Android and iOS) for managing and tracking tasks on the fly.
Redbooth is effective for boosted the productivity of teams, as having a shared space for people to collaborate increases visibility and productivity. The platform provides a centralized system for seamless workflow management.
This means less time managing the projects and more time focusing on the work itself. This is what Redbooth can do for you!
When it comes to ease of use, Redbooth has an intuitive interface and supports various languages. The software can be integrated with various applications to allocate work and resources in a better way.
In a nutshell, Redbooth may be the answer to all your project management problems on the lookout for the best Jira alternatives.
Key Features
Get recommendations and insights regarding your business with an AI tool called Redbooth Predict.
Enjoy complete task transparency by monitoring who is working on what task and when is it due.
Arrange team meetings and conferences to collaborate by using Zoom for HD video calling.
Add tasks and create task dependencies directly through interactive Gantt charts.
Manage your tasks with ease by using customized Kanban boards,
Redbooth Conversation chatroom for swift communication among team members.
Integrated messaging tools for speedy feedback and collaboration.
Pricing
Free Plan – free for a lifetime. This plan offers two workspaces, two users, two GB of storage. Task overview and the ability to assign users & due dates.
Pro plan – at $9 per user/month (annual subscription), this plan offers unlimited workspaces and users, 5 GB storage, exportable Gantt charts along with time tracking and video calls.
Business plan – at $15 per user/month on an annual subscription, you will get all Pro plan features, resource management, trend reports, 50 GB storage, and One Drive integration.
Enterprise plan – available upon request. This plan provides multi-organization support, a successful manager, and discounts along with all business plan features.
---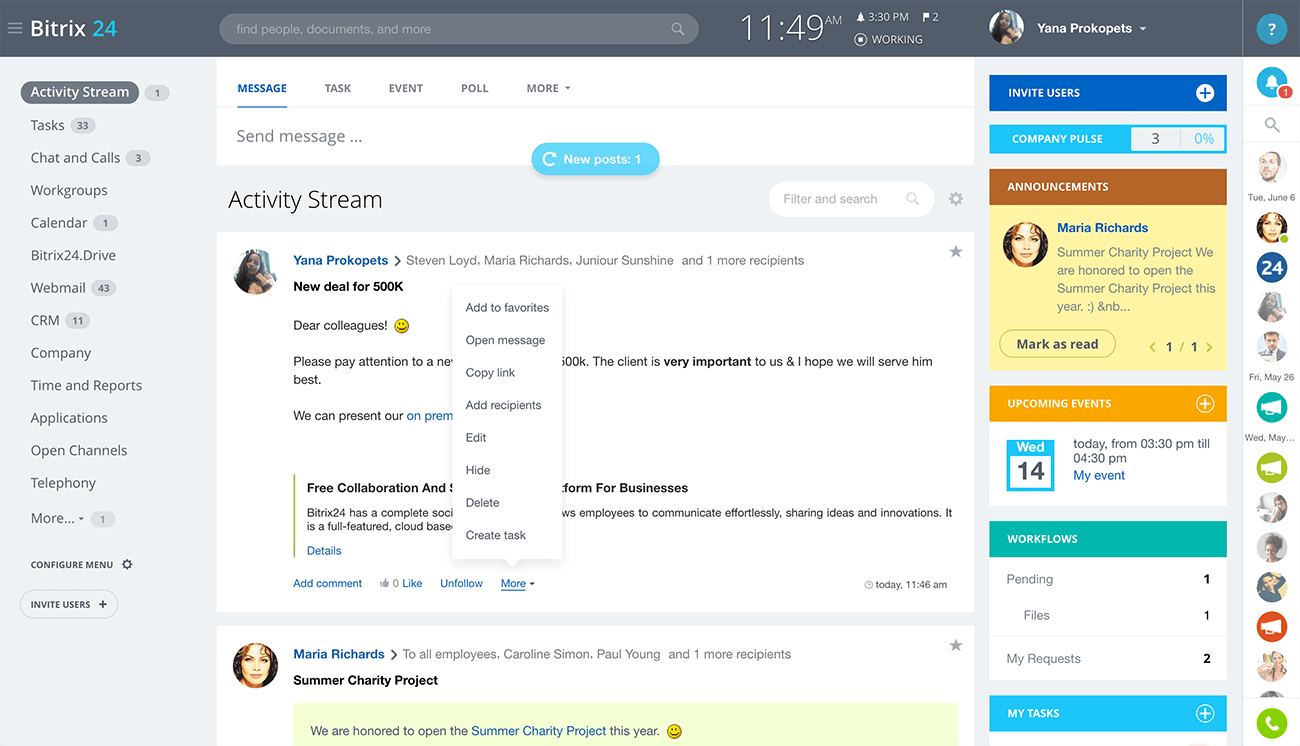 Truly, Bitrix24 is the most reliable project management software in the market. Jampacked with business tools, Its functionalities are second to none when it comes to project management. Bitrix24 offers a single platform for sharing files, managing teams, and assigning tasks.
Bitrix24 is a highly scalable solution hosted on the cloud. Anyone can easily get started with the software by creating an account on the platform. Users can invite their team-mates and friends on the platform as well to work on the task.
Monitor your team's progress and collaborate effectively by viewing the actions on the Activity Stream. Other important features of the software are document management, file sharing, calendar and planning, sales team management, and CRM.
In addition to this, Bitrix24 can also be accessed on the mobile phone through its app.
Key Features
Communicate swiftly with chat rooms and hold meetings through a video call.
Manage tasks, assign or add deadlines with ease through the dashboard.
In-built CRM functionality to keep your finances on track
Connect with clients through social media directly from the dashboard with Contact Center
Show appreciation to your team and motivate them with "Badges"
Pricing
Free: offers 5 GB of cloud storage, 1000 emails send limit, Google Maps integration, Product Catalog, and Documents management.
Project+: $48.30 per month if billed annually, this plan is geared towards project management with 24 users and 50 GB storage. It offers 1 pipeline and 1,000 email send limit from CRM, Data Migration, and Call back widget.
Standard: $30 per month if billed annually, this plan includes 50 users with 100 GB storage. It also offers 50,000 emails from CRM, Webhooks for rules/triggers, call tracking, and Report builder.
Professional: $139.30 per month if billed annually, this plan includes unlimited users and storage. It also offers 1,000,000 emails from CRM, Canned replies (Pre-set answers to most frequently asked questions, 10 inboxes per user, Unlimited voice response menu, work reports, and Records Management.
---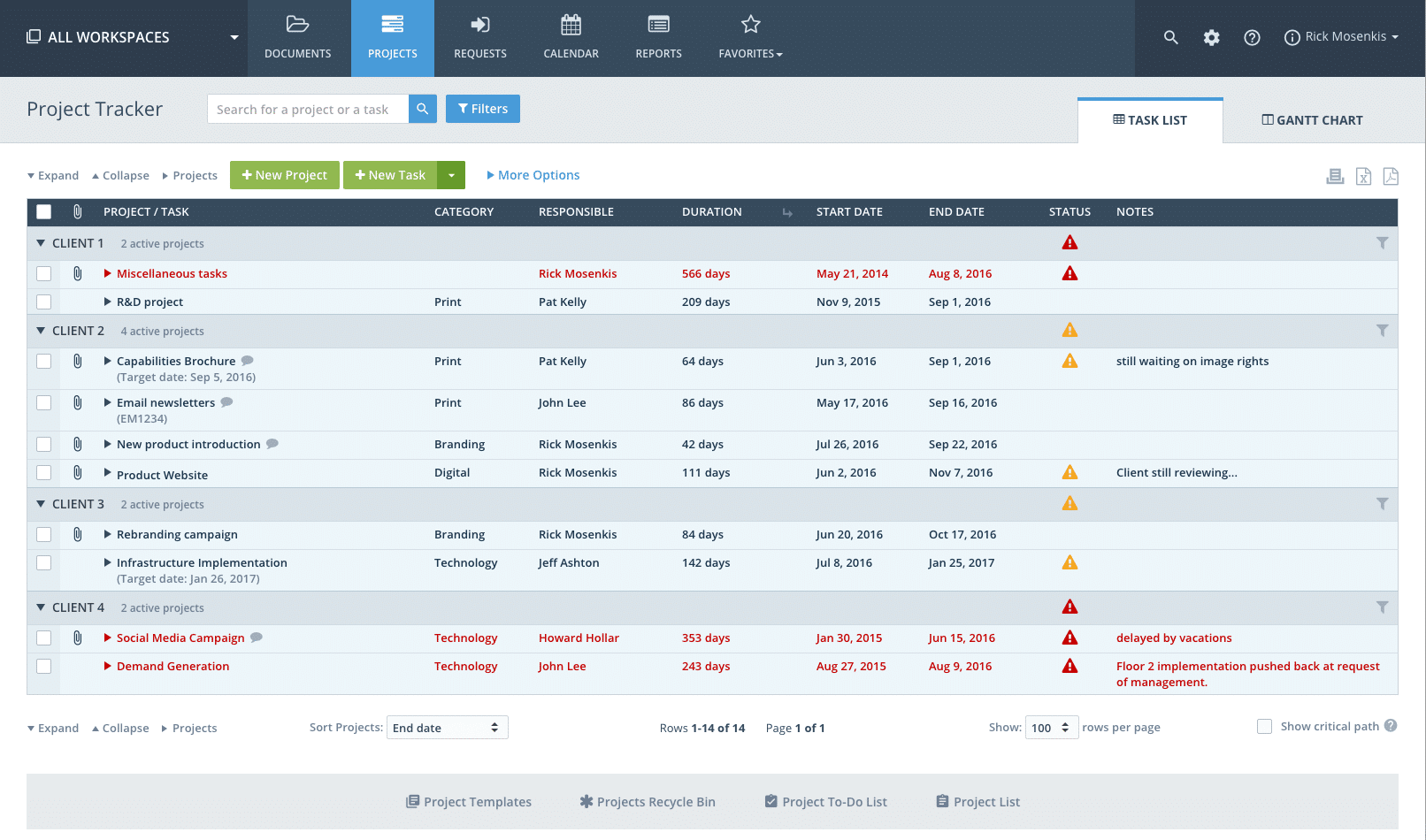 Workzone is an ideal project management software just like Jira. It is trusted by large companies, such as Wells Fargo and Verizon to manage tasks and share documents for quick collaboration.
It is a cloud-based software developed to assist users with project collaboration, reporting, resource and task management, and time tracking.
Workzone has been in the industry for about 20 years. Ever since its launch, the software has worked its way to get on the list of leading management tools. Workzone offers unparalleled services in terms of power and usability you need to manage busy workloads.
The software can be easily accessed through mobile phones to perform routine tasks such as submitting leave requests and notices on the go. Workzone features a calendar to display selected tasks for greater visibility.
Apart from these features, Workzone offers automated notifications and customizable to-do-lists as well. The solution links the associated tasks to predict the end date which lets users plan strategy accordingly. In short, Workzone can be your ultimate replacement for Jira.
Key Features
Share, view, or download your files on a single platform for smooth workflow across the workspace.
Option to put tabs on 'leave' status for team members, when on leave.
Workzone lets users create templates for similar projects to save time.
Automated notifications and reporting to keep you updated with the activities.
Attach receipts, submit expenses, send requests for approval while staying on the platform
Manage roster by swapping duties and bidding on open work slots.
Submission of expense details along with photo receipts for ease in audit times.
Pricing
Team – at $24 per user/month. This plan comes with 100 GB of storage, unlimited workspaces, and project management.
Professional – at $34 per user/month.  This plan features 150 GB storage and all features of the Team plan.
Enterprise – at $44 per user/month, this plan provides API access, custom fields, 200 GB storage, and all professional plan features.
---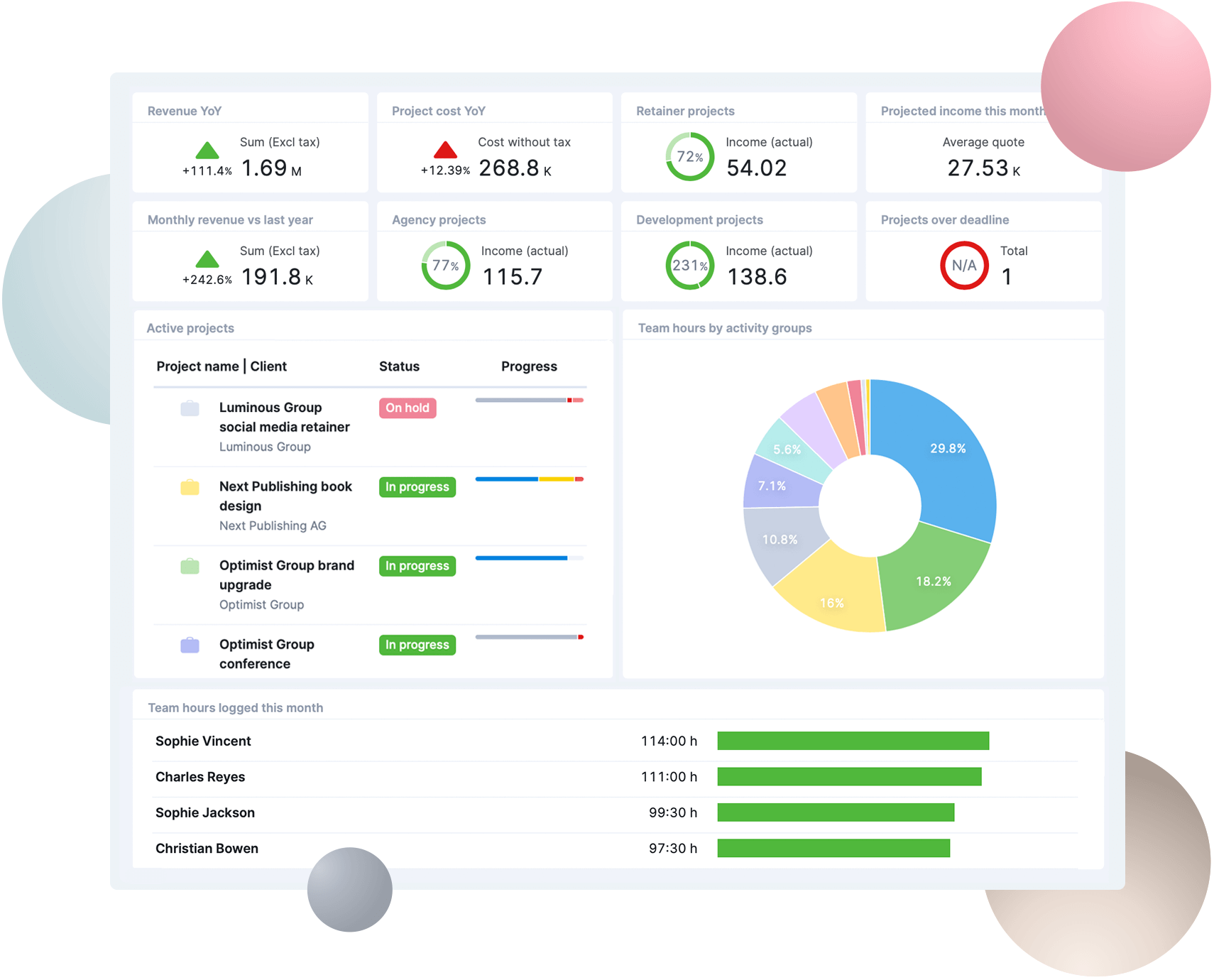 Scoro is another comprehensive management software packed with amazing features to help users with managing tasks, tracking, scheduling, dealing with finances, and more.
Despite all the advanced features, Scoro has a user-friendly interface to provide a non-clunky environment for work. Moreover, the solution is available in various languages for a better-localized experience.
It is an end-to-end solution best suited for medium and small businesses. Business professionals can use this software to manage meetings, expenses, assigning tasks, and tracking progress.
Users can plan meetings and display them on the calendar for clear visibility. Predict bottlenecks before they occur by overviewing workloads and available slots.
Scoro integrates well with other software like iCal, Outlook Google, and others to keep your work in sync at all times. Upload essential files with Dropbox, manage emails through MailChimp, and keep your finances on track with seamless Xero integration, all on one platform.
To top it all, the solution has mobile apps for both Android and iOS.
Key Features
Integrates well with Dropbox, Google Drive cloud storage, MailChimp, and many more.
Get a clear view of available and allocated resources for efficient resource management.
Detailed analysis of workflow with automated reports.
Multi-currency and multi-lingual platform to give a more localized experience
Calendar and Planner to map tasks effectively.
Mobile phone app for Android and iOS.
Pricing
Pricing plans for Scoro are mentioned below. Also, the software has a free 14-day trial for users to evaluate.
Essential – at $26 per user/month if billed annually, this plan includes at least 5 users and features like CRM, quote management, calendar invites, invoices, work reports, and more.
Work Hub – at $37 per user/month if billed annually, users get work-time billing, advanced project management, task board, planner, milestones, 20 custom fields, and more.
Sales Hub – at $37 per user/month if billed yearly, this plan includes features like commission calculator, invoice reminders, mark-ups, 10GB space/site, forecasts, and more.
Ultimate – available on a quotation basis. This plan includes all the features of Scoro with powerful integrations and automation capabilities.
---
Mobile apps not available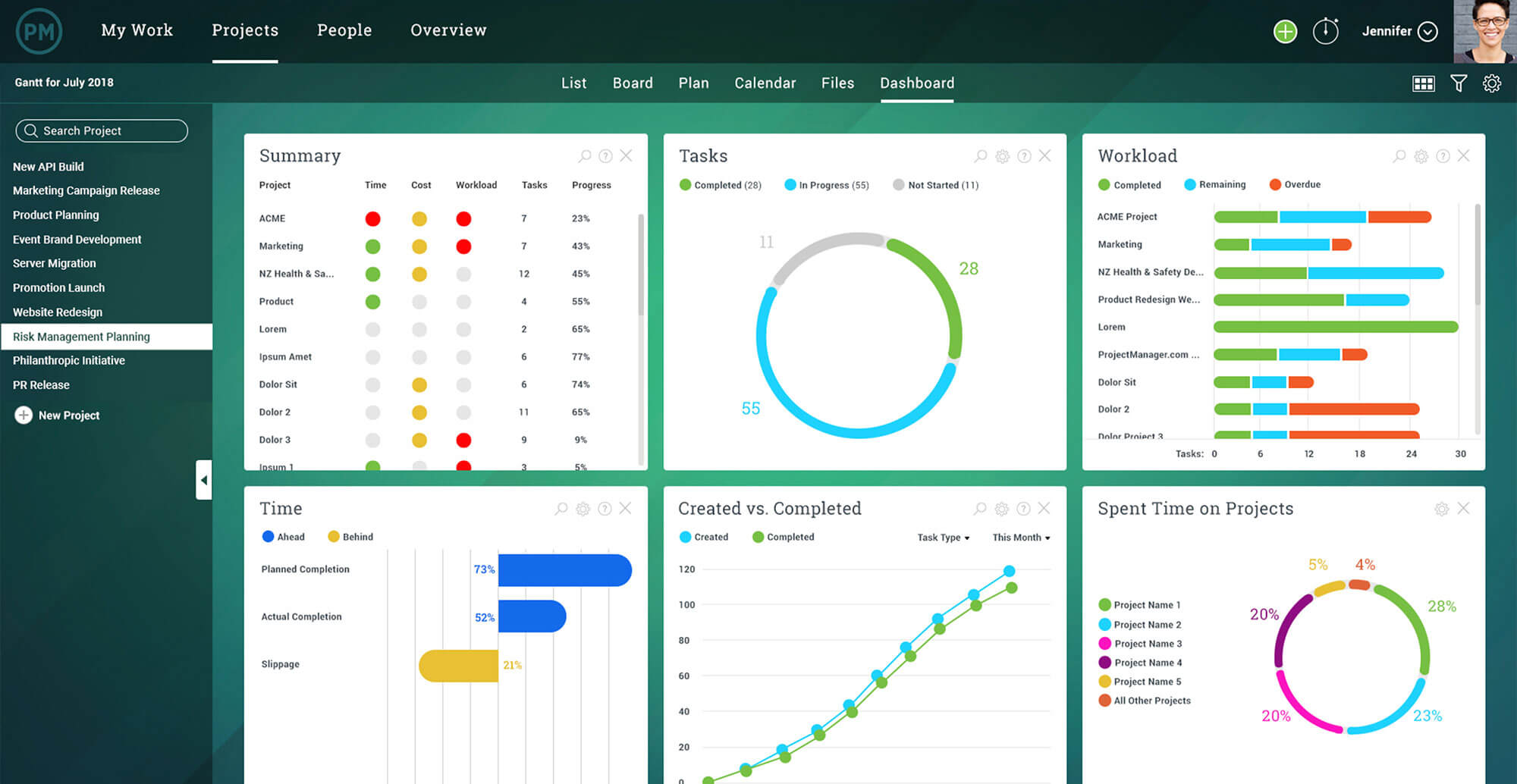 ProjectManager is another cloud-based software for managing projects along with collaboration tools. Its flexible nature makes it ideal for different types of projects and teams regardless of their size being small or large.
Many big companies and organizations like the United Nations, Volvo, and NASA use ProjectManager.
One area where ProjectManager shines is its organizational features allowing you to create folders and move projects in those folders. The dashboard offers real-time data visualizations of your project status which is populated automatically as your teams enter the time and progress in their tasks.
Apart from this, you can also see if the project is ahead or behind the schedule, the number of tasks to be completed, and overall progress and cost. It also offers scheduling, timesheets, resource, and task management.
Members can also comment on different tasks for important notes and reminders. It also offers unlimited online storage for storing all of your project files.
The ability to create to-do lists along with Microsoft Project, Excel, and Google Drive integrations makes it one of the best alternatives to Jira for project management.
Key Features
Ability to create interactive Gantt Charts online.
Manage teams, assign tasks and track progress on a single platform
Mobile app for remote access to manage projects on the go.
Real-time dashboards to show activities as they happen to keep you updated.
Third-party integrations for a more powerful impact and seamless workflow.
Pricing
ProjectManager.com offers three pricing plans. A 30-day free trial with no commitment is also available for users.
Personal – at $15 per user per month, includes basic project plans, starts with 5 users, Gantt charts, to-do lists, and calendars.
Team – at $20 per user per month this plan is best suited for team collaborations with an availability of 10 users, Kanban boards, and reports.
Business – at $25 per user per month, this plan includes unlimited features and projects along with a limit of 15 users, timesheets, 1-on-1 training, and more
---
Find out our top picks for the best Asana alternatives.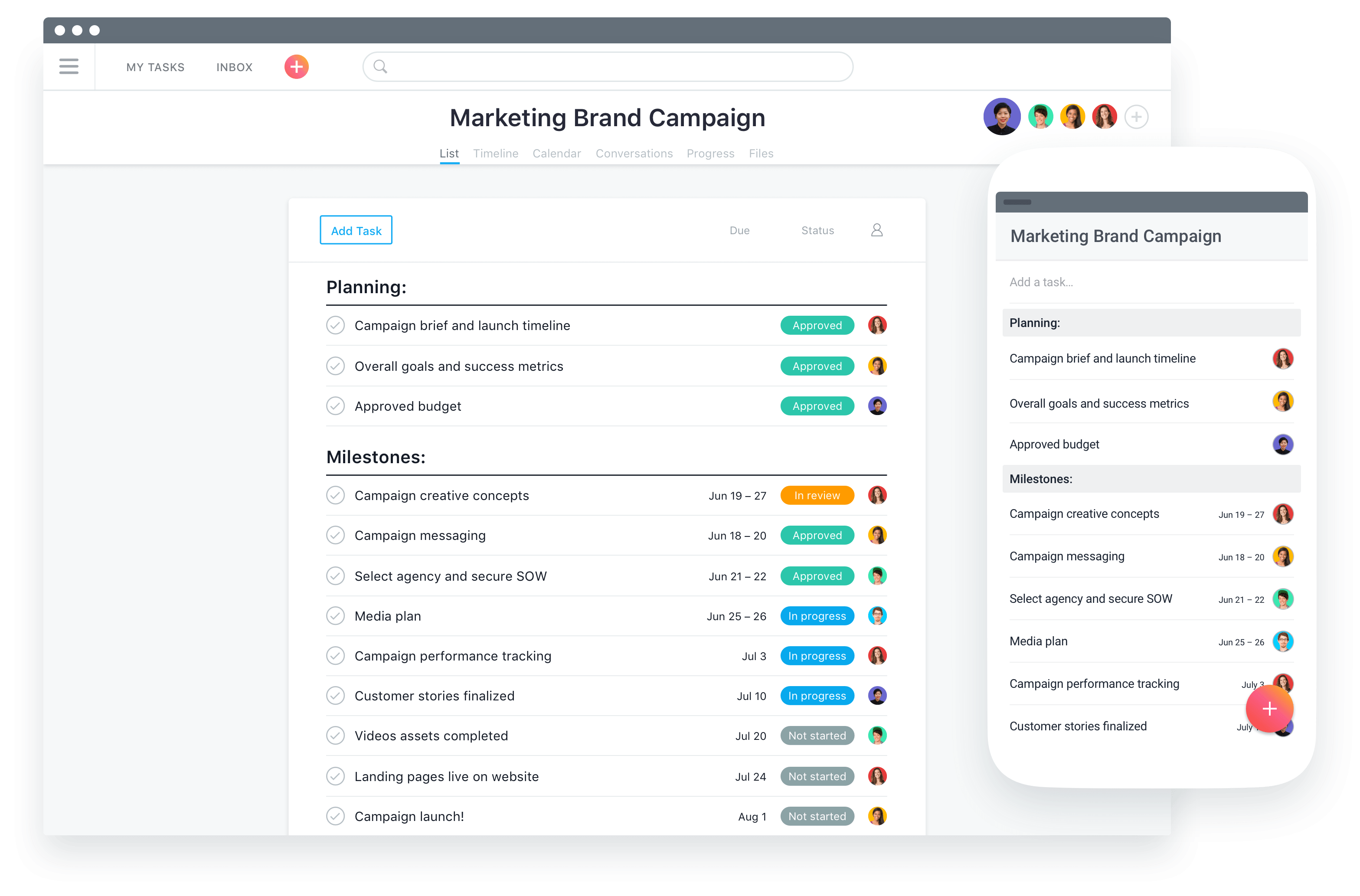 Asana is hands down one of the best Jira alternatives you can look for. It is a top-notch work collaboration and project management software designed to assist small and large businesses alike.
The application is developed solely to help users in focusing on the goals, projects, daily tasks, and communication.
The platform is popular across the globe for its services and outstanding performance. From the time of its launch, Asana has grown exponentially and is trusted by over 30,000 paid teams.
This robust software keeps your work structured by managing deadlines, setting priorities, sharing details, and assigning tasks, from a single platform.
Anyone can get the hang of the software with its simple and flexible interface. The application focus on simplifying the complex tasks by creating visual plans and targeting the problematic areas to eliminate the roadblocks.
With an advanced set of tools and powerful insights, you can give yourself a break from the hectic process of task management.
Key Features
Automatic updates and notifications to help you focus on important activities and tasks.
Prioritize tasks according to deadlines to meet your goals
With a calendar view, overcome the holes in the schedule without much effort.
More than 100 integrations with powerful software for easy synchronization.
Use project permissions to restrict access across the company.
With a timeline, create effective plans to keep track of your project's progress.
Create templates of similar processes to save time and streamlined workflow.
Pricing
Asana offers the following pricing plans along with a free 30-day trial:
Free – free for a lifetime. This plan offers up-to15 users, basic dashboards, and unlimited tasks, projects, and conversations.
Premium – at $9.99 per month (billed annually). The plan includes centralized administration, unlimited dashboards, timeline, advanced search, and reporting.
Enterprise – available on a quotation basis. This plan includes robust controls, SAML, personalized branding, data export & deletion, and Customer Success Manager.
---
Find out our top picks for the best Trello alternatives.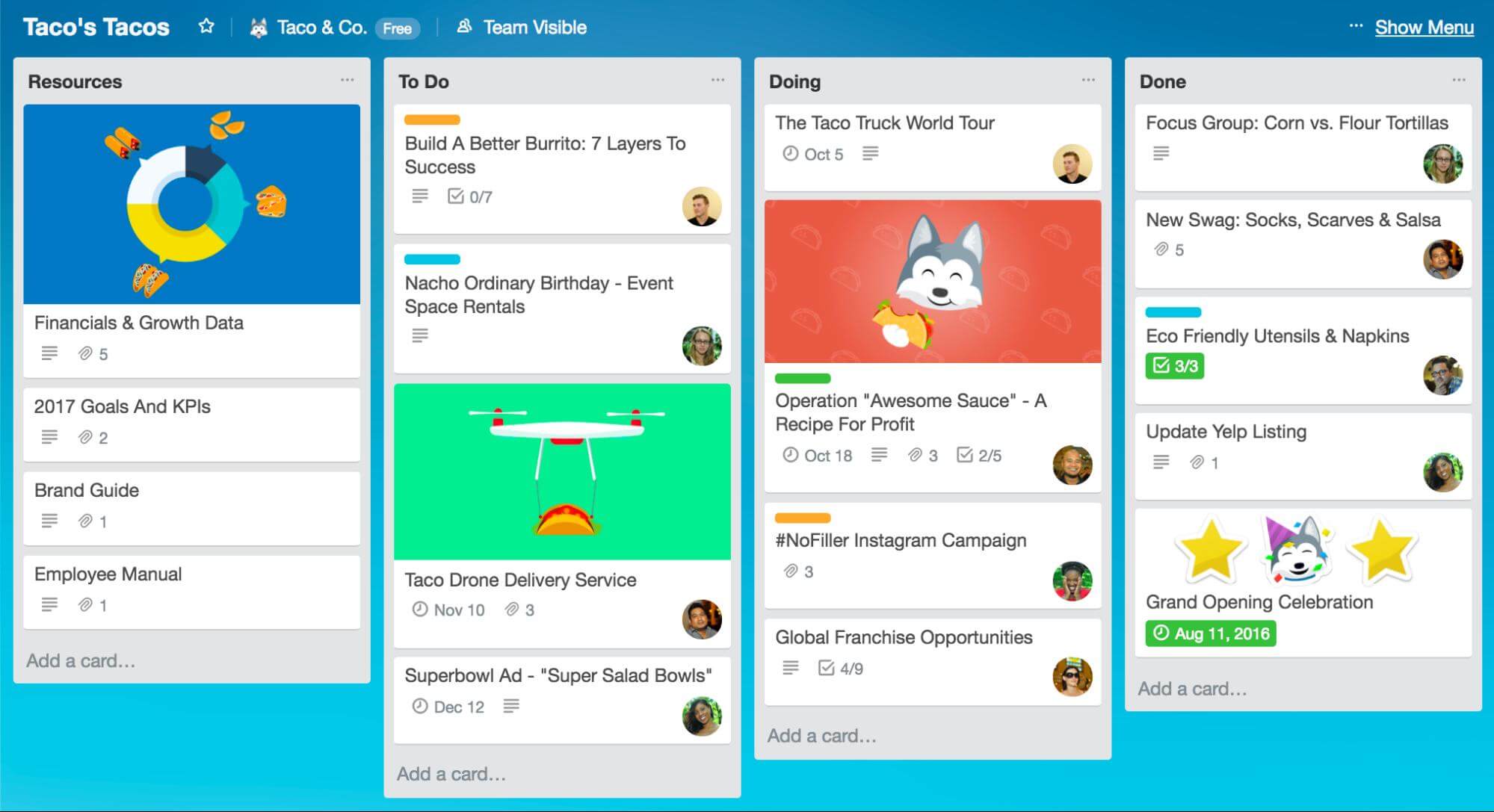 You must have heard about Trello, the brilliant Kanban-style application for light project management. Launched in 2011, Trello is similar to Jira but more effective and easier to understand with its innate design.
Trello boasts a following of 35 million registered users all over the world. The platform features customizable cards on which users can place documents, content, deadlines & checklists.
With its drag and drop approach, it is easy to get familiar with and can be accessed on desktop and mobiles through the website or app.
Users can keep track of their team's progress and can automate the workflow with just a few clicks. By having a proper view of assigned tasks, the overburdening of any team member can be avoided, therefore, resulting in the prevention of bottleneck before it even occurs.
Apart from these brilliant features, Trello integrates well with third-party apps to give users the experience of a lifetime. The pricing plans of the application are also reasonable, which makes it the first choice of small business owners, freelancers, and even large organizations.
Key Features
Unlimited integrations with powerful third-party apps like Salesforce, Slack, Google Hangouts, Evernote, and many more.
Liberty to attach files up to the size of 250 MB.
A bot assistant Butler to help users with assigning cards, scheduling tasks, and addition or removal of labels with ease.
Fully customizable boards with various backgrounds and stickers.
Get notifications and reminders anywhere from any device.
Calendar View to keep the dashboard clutter-free.
Available sorting options based on recently active members, most members, or alphabetically for an organized view.
Pricing
Free – at $0 for a lifetime, includes Unlimited Personal Boards, Cards and Lists, 10MB per File Attachment, 10 Team boards, and 2-factor authentication for security.
Business – at $9.99 per user/month if billed annually. The plan includes 250MB per File Attachment, advance checklists, 100+ App integrations, unlimited Team Boards, and Collections along with priority customer support.
Enterprise – at $20.83 per user/month billed annually, offers 100 users, 250MB per File Attachment along with unlimited Team Boards and Collections, Unlimited Powerups, Custom fields, Voting, Public Board Management, and more.
---
Find out our top picks for the best Basecamp alternatives.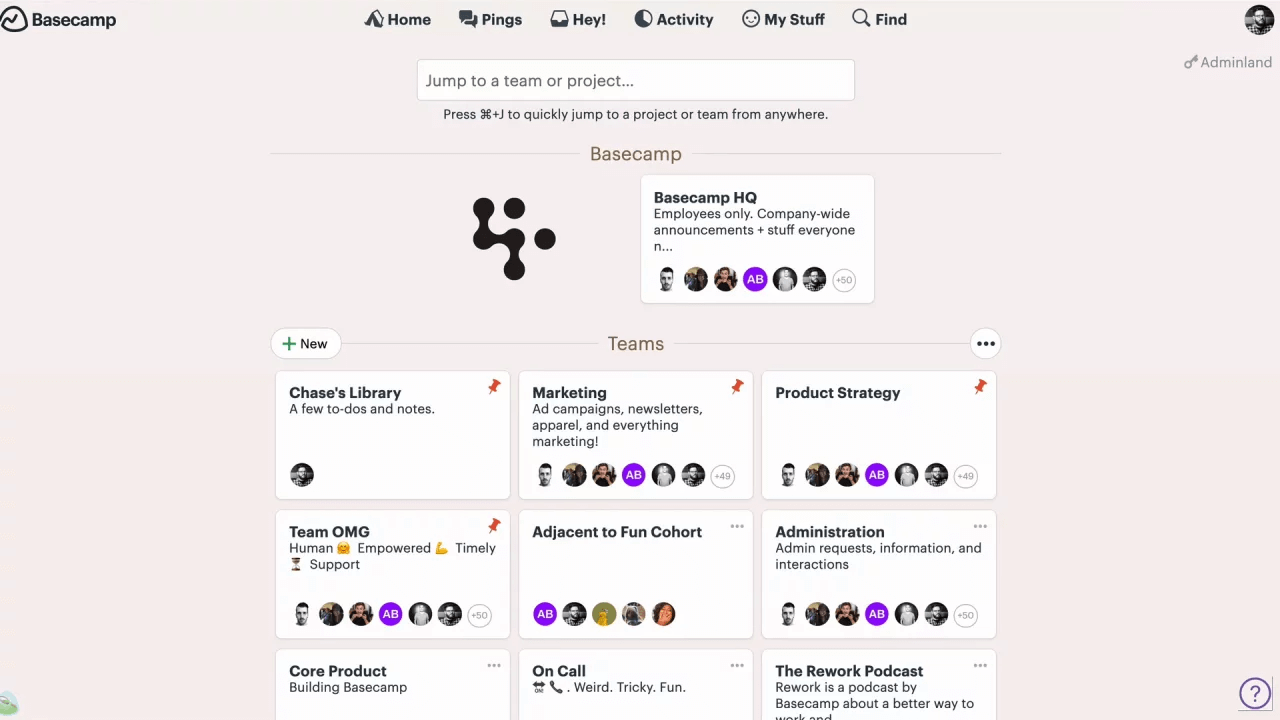 Basecamp is another software similar to Jira, which allows users to organize their projects efficiently and ensures that tasks remain up-to-date. Packed with advanced features and an intuitive interface, Basecamp can significantly boost your project progress.
Unlike many other project management software, Basecamp is a cloud-based software which means you do not have to worry about maintenance and upgrades. By paying the affordable monthly fee, you can enjoy the perks of this powerful app.
The software provides seamless collaboration among the team members with its message boards and a campfire chat room. Basecamp's clutter-free dashboard provides dedicated space for announcements, chatting, tracking, and meeting notes to save your time.
It is suited for all kinds of businesses and even for personal use to manage tasks. Give Basecamp a try with its 30-day free trial to schedule plans, setting project milestones, and meeting deadlines.
Key Features
Basecamp allows users to create groups with specific team members for streamlined communication.
Save your time by using searching filters to look up the required information in just a few clicks.
Set milestones and keep track of your company's performance.
Friendly customer support that is available 24/7 to assist the users with technical issues
messaging and RSS feed is a great way to collaborate with your team instantly and to keep them updated.
The application provides automated reports on task to keep the project on track.
With a detailed calendar on the dashboard, users can have a bird-eye view of the projects, activities, and deadlines.
Pricing
A free 30-day trial is also offered along with the following plans:
Standard –comes with 20 projects and a 1 GB storage space limit.
Business – offered at a fixed fee of $99 per month or $999 per year. This plan includes unlimited users and unlimited projects.
Non-profits – a 10% discount is offered for non-profit and charities.
---
Mobile apps not available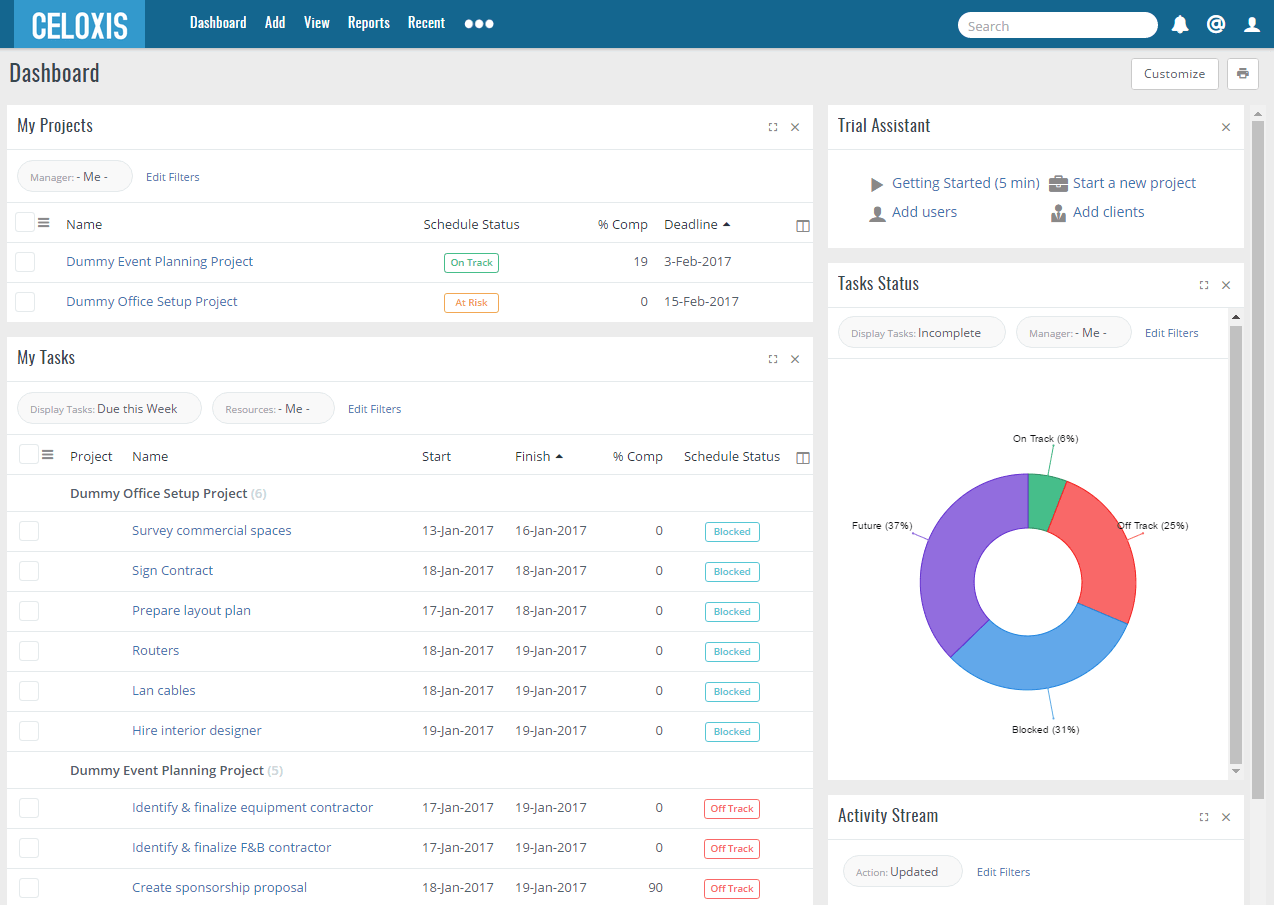 Lastly, we have Celoxis, a brilliant and all-in-one project management system to cater to all your project requirements effectively. Launched in 2001, the software quickly becomes a favorite of thousands of users due to its flexibility and revolutionary performance.
Celoxis stands out from other project management tools because of its powerful features, flexible design, dynamic performance, and economical pricing.
You don't have to be very tech-savvy to get started with Celoxis, its interactive user interface is easy to understand and everything is visibly accessible.
From Executives to team members, everyone can use Celoxis at their convenience. The software checks all the boxes when it comes to managing tasks, analyzing finances, providing insightful reports, and magnifying the profits.
Along with these features, Celoxis provide drill-down reports and excellent time tracking for coherent workflow. Celoxis can be used as a web service or can be installed on-premises, depending on your project requirements.
Key Features
Provides organized reports for a better understanding of project progress.
Celoxis offers an in-app timer to track time for each task, keeping you on track for the successful delivery of projects.
A fully customizable dashboard with widgets, for users, to transform the application according to their ease.
With drill-down charts, you can directly perform the necessary action, right from the dashboard.
Celoxis comes with an amazing mobile-responsive interface to access the application on the go. Users simply have to go to their website to access the mobile-responsive interface.
Integrated timesheets and expense modules to keep the finances in check.
The application also offers an API for smooth and quick integration with other apps.
Pricing
Celoxis offers two easy on pocket pricing models based on cloud or premise based installation as mentioned below:
Cloud
Pricing for cloud-based installation is available on monthly, yearly, and 2 yearly plans. These plans include a total of 5 users, 2GB file space, 99.99% up-time, and free clients & virtual users.
Free trials are also available for each of these plans. The only difference among these plans is the variance in pricing.
Monthly – at $25 per user per month, billed monthly.
Yearly – at $22.5 per user per month if billed annually.
2-Yearly– at $21.25 per user per month, billed 2 yearly.
On-Premise
For on-premise installation of the software, the company charges a one-time fee of $450. This plan features a minimum of 5 users, 1-year free support, free clients & virtual users along with all the upgrades. Users can also acquire a custom plan by requesting a quotation.
Conclusion
To conclude this, we'd say Jira can be complex software for you if you are not used to working with complicated applications. Project management is itself a hectic task, to share your burden and make your work a breeze, you need software that caters to all your needs.
There are plenty of project management apps available. However, not all of them can be ideal for everyone. We have tried our best to put up this list of the best Jira alternatives for you.
Furthermore, most of the above-mentioned software is offering discount amidst this pandemic. For further details, give our article about software offering COVID-19 SaaS discounts a read.
Do let us know in the comments which software you will be using for project management.
Other SaaSy goodness on All That SaaS: