In this roundup, we will be sharing with you the best free URL shorteners for you to manage your links, get insights, and market your brand on the web using links!
Are you in search of the best URL shortener to compress your site's links? Do you want to increase your traffic rate via links? If yes, then you have landed in the right place.
A URL is not just a series of alphabets and numbers – it plays a crucial role in the effective marketing of an organization or brand. Lengthy links are difficult to share and often seem like spam, hence they are usually scrolled past by the users.
Eventually, resulting in less than desired traffic. To resolve this issue, we have URL shorteners. Marketing experts say that transforming your link by branding them can boost your click rates by 39%.
General Information
The Best URL Shorteners to Use in 2023
Further Reading
Before talking about the list of best URL shorteners let's take a look at what they are and how can you benefit from them!
What Is a URL Shortener? 🤔
For the ones, who are new to the world of URL shorteners, let us explain to you what URL shorteners are.
A URL shortener is a simple or solution that takes a massively long and bulky URL and turns it into a shorter, memorable link. The shortened version of the link does the same work as the original one.
A URL shortener is also known as a link shortener, link shrinker, or link compressor. In addition to shortening the link, making it more aesthetic, the URL shortener also provides click analytics to help users with the campaigns.
---
Are URL/Link Shorteners Safe? 🔒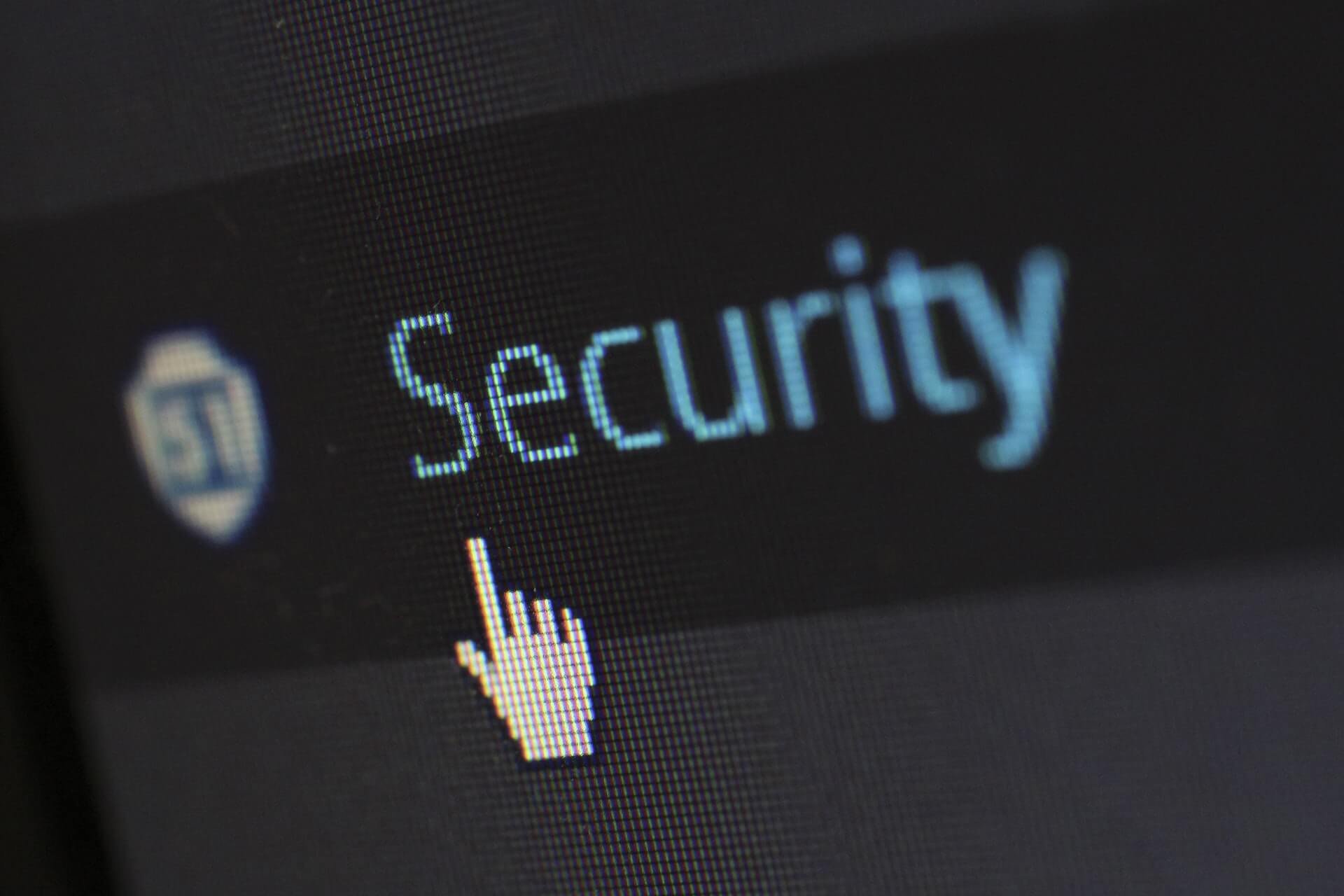 URL shorteners are under consideration for being safe or not for long now. Just like everything, URL shorteners do have a downside.
According to a paper published by tech researchers Vitaly Shmatikov and Martin Georgiev, shortened URLs can be easily injected with malware.
Short links can pose a threat to privacy and lead to consequences if they are not well monitored. As these short links are truncated it is hard to determine where the users may be redirected after clicking on them.
Even more so, these shortened URLs are vulnerable to brute-force attacks, which leads us to the question; are URL shorteners safe to use?
These concerns were brought to light in the year 2010. Since then, the URL shorteners have evolved quite a lot. Today's version of URL shorteners are well equipped with features to deal with security issues.
Also, the browsers have developed their own security systems to block any malicious links on their own.
Our stand in this situation is that while spam URLs are being circulated, URL shorteners are completely safe to use because of the advanced security features being offered by our browsers and the latest anti-virus programs.
Almost all of the URL shorteners offer the feature of branding URLs so that users can identify the source even from the shortened link.
Some URL shorteners, such as TinyURL also offer a preview of the shortened link for users to be sure. In addition to these features, the security of these links is also offered by URL shorteners.
Considering these factors, it is safe to say that you can trust these solutions to manage your links and use them in your campaigns or circulate them via email.
---
Key Features to Look for in a URL Shortener 🔗
There are plenty of URL shorteners available. Choosing the one that suits you best completely depends on your needs. However, there are some features that an ideal URL shortener must-have.
Read them below to help yourself in deciding while choosing the best link shortener for yourself!
Link Shortening: Long and hefty URLs are a big NO when you are trying to attract traffic to your blog or website. Henceforth, a URL shortener must be used to convert the original bulky link to a shortened version. These short links are preferred more by people on social media sites.
URL Branding: An ideal URL shortener provides users with the option to customize their link by using the brand or company name. Branded links are not usually considered spam and are trusted by the masses. This is why to gain more traffic you can use a branded link.
Link Tracking: You can identify where your traffic comes from by simply tracking the generated shortened links. The best link shorteners provide this facility to track the traffic via geolocation, day, month, or year. It makes your work a lot easier.
Click Analytics: Click analytics provided by the URL shorteners can change your game by giving you the right information on time. By using these useful stats you can take your marketing campaigns to the next level without any hassle.
---
How to Shorten a Link? 🧐
We understand that the concept of shortening a link may be new to some of you. None the less it is essential for you to do so. Hence here we are writing the basic steps which you can follow to shorten your link. Easy peasy!
Copy the URL you want to shorten.
Go to any of the URL shortener websites or use the app.
Paste your URL shortener in the empty box.
Click the shorten button.
Your shortened link will be generated in seconds. It will be automatically copied to the clipboard for you to easily share it across the internet.
---
Why You Should Use a Link Shortener 💯
You must be wondering if it is necessary to shorten long links? Here are a few reasons that you must use a URL shortener while sharing links:
Long, bulky URLs seem suspicious to many users and hence reduce the click-through rate. Users are most likely to be hesitant while clicking a long string of jumbled mess as compared to a shorter, tidier one.
Customizing your links with your brand name will prove to be the best opportunity to put your brand into the spotlight. Branding links will not only increase users' trust levels but also ensures that your brand gets the most attention.
By using a URL shortener, you can easily track metrics for your short link. This information will help you target the right audience and increase your outreach.
Tempted to use a URL shortener yet? Take a look at our list of top-notch URL shorteners.
The 16 Best URL Shorteners for 2023
Download Bitly for Mobile: Android, iOS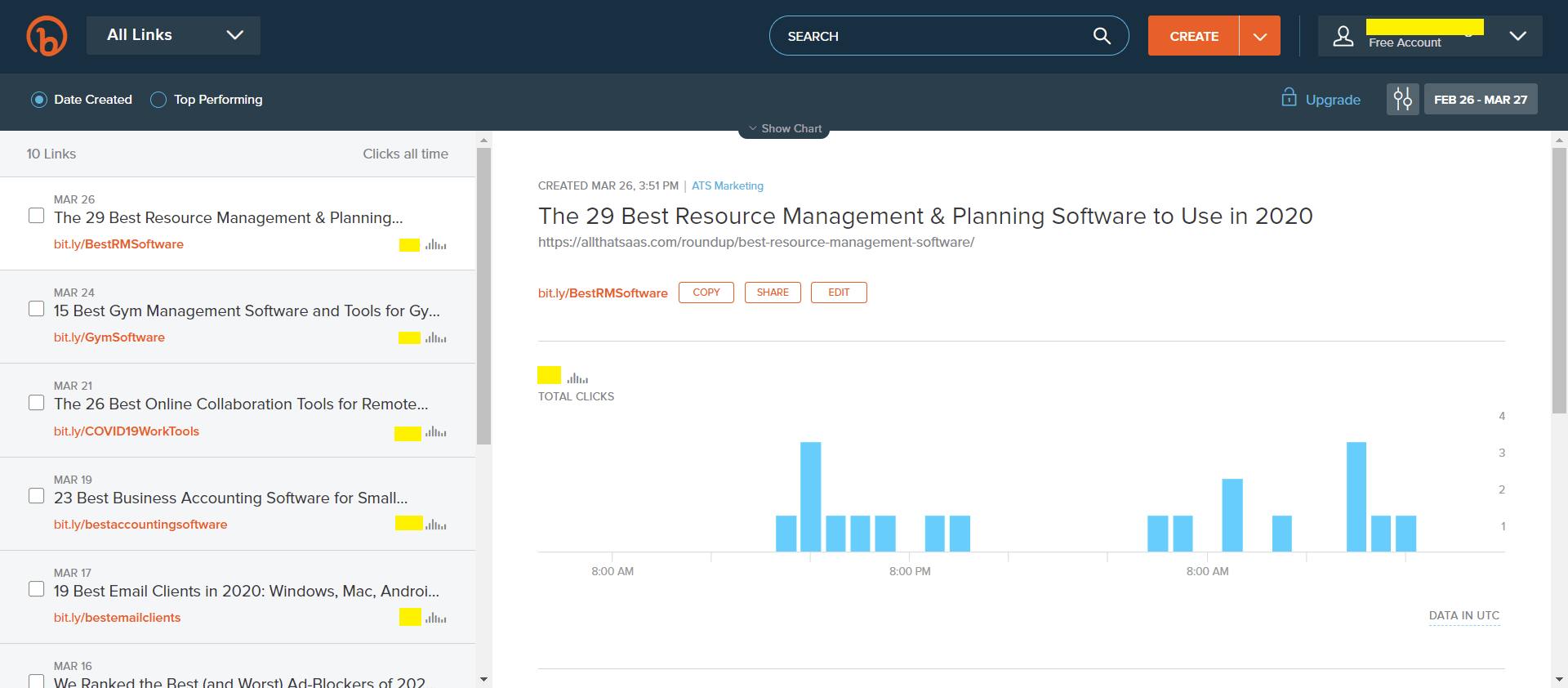 When it comes to the best URL shorteners, Bitly sits at the top of our list. Launched in 2008, Bitly has been around for more than a decade now.
It is specifically designed to shorten URLs and to help users in sharing them on email, SMS, and across the internet. Bitly is the world's best URL shortener and converts about half a billion links into a simpler, shorter version per month for easy sharing.
Copying long and hefty URLs is something everyone wants to avoid and that is why it limits the scope of sharing data. This is where Bitly comes to the rescue.
It is used by numerous brands, companies, publishers, and individual users to share shortened links. The application is especially useful for sharing links on Twitter as it has a character limit of 140.
Bitly is not just a URL shortener but a complete suite for URL tracking. By using Bitly, you can get analytics and track the number of clicks on each shortened URL. Furthermore, the users can customize their URLs by branding them by switching to a premium version of Bitly.
It is a reputable and trusted company and continues to excel in the field. You can download Bitly today on both iOS and Android and get rid of those bulky URLs.
Key Features
Shorten links by removing bulks of strings and numbers from the URL all the while making them look neat and attractive.
Users can share their optimized links on emails, SMS, social media, and across the web.
Customize links by branding them using Bitly's paid version.
Get insights and track individual link analytics to identify trends.
Basic URL shortening feature is free for users to use
Pricing
Bitly offers two pricing plans for enterprise users along with a free basic version. Let's take a look:
Free – free of cost for life, shortens URL and enables users to share them across the internet.
Basic – at $29 per month if billed annually, this plan includes 1,500 Branded Links, 1 User Seat, and 1 free custom domain.
Enterprise – available on a quotation basis. This plan includes 500,000+ branded links, 1,000+ user seats and 100+ custom domain integrations
---
Download TinyURL for Mobile: Android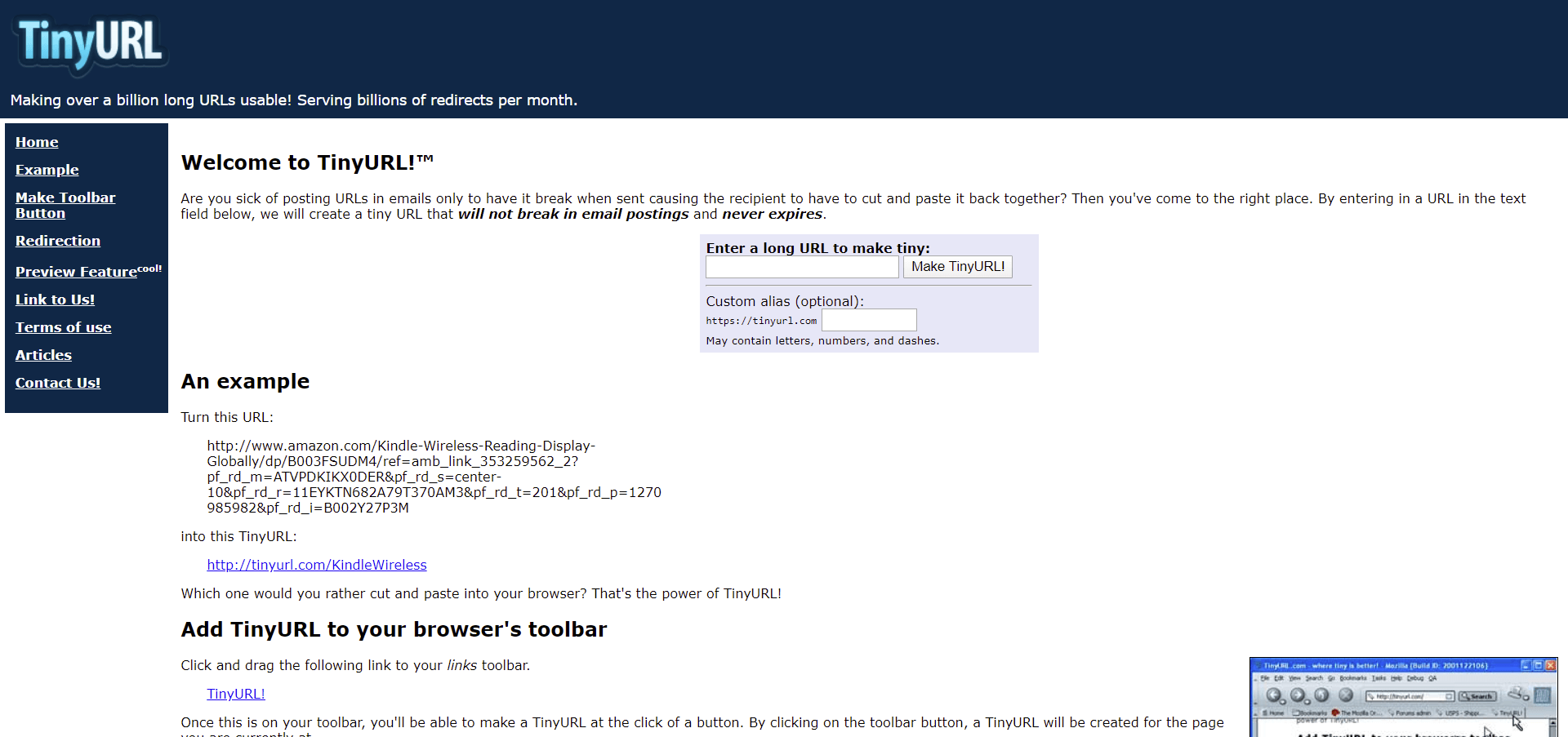 If you are looking for a URL shortener that converts your lengthy URLs into simple and tempting links that never expire as well, TinyURL is for you! As the name suggests, TinyURL is a URL shortener that works like a charm to transform long URLs to a fraction of the size.
Even though TinyURL is not full-scale link management or branding platform, it provides a great service as a simple URL shortener.
TinyURL works by eliminating three-quarters of the link and by generating a shortened link with a series of letters and numbers. It is quite easy to use and also lets users customize their ugly and lengthy links into tempting ones with its Custom URL feature.
Since its launch in 2002, TinyURL has gathered a huge following of people that use and trust this amazing service. The service's ease of use and excellent quality make TinyURL stand out among the rest of the URL shorteners.
Key Features
Shortens long and bulky URLs into simple and tiny links.
It is available as a web service, supports mobile platforms, and also comes in the form of a browser plugin.
Simple and interactive interface with drag and drop approach for ease of use.
Available free of cost.
Pricing
TinyURL offers its services free of cost.
---
Download Rebrandly for Mobile: Android, iOS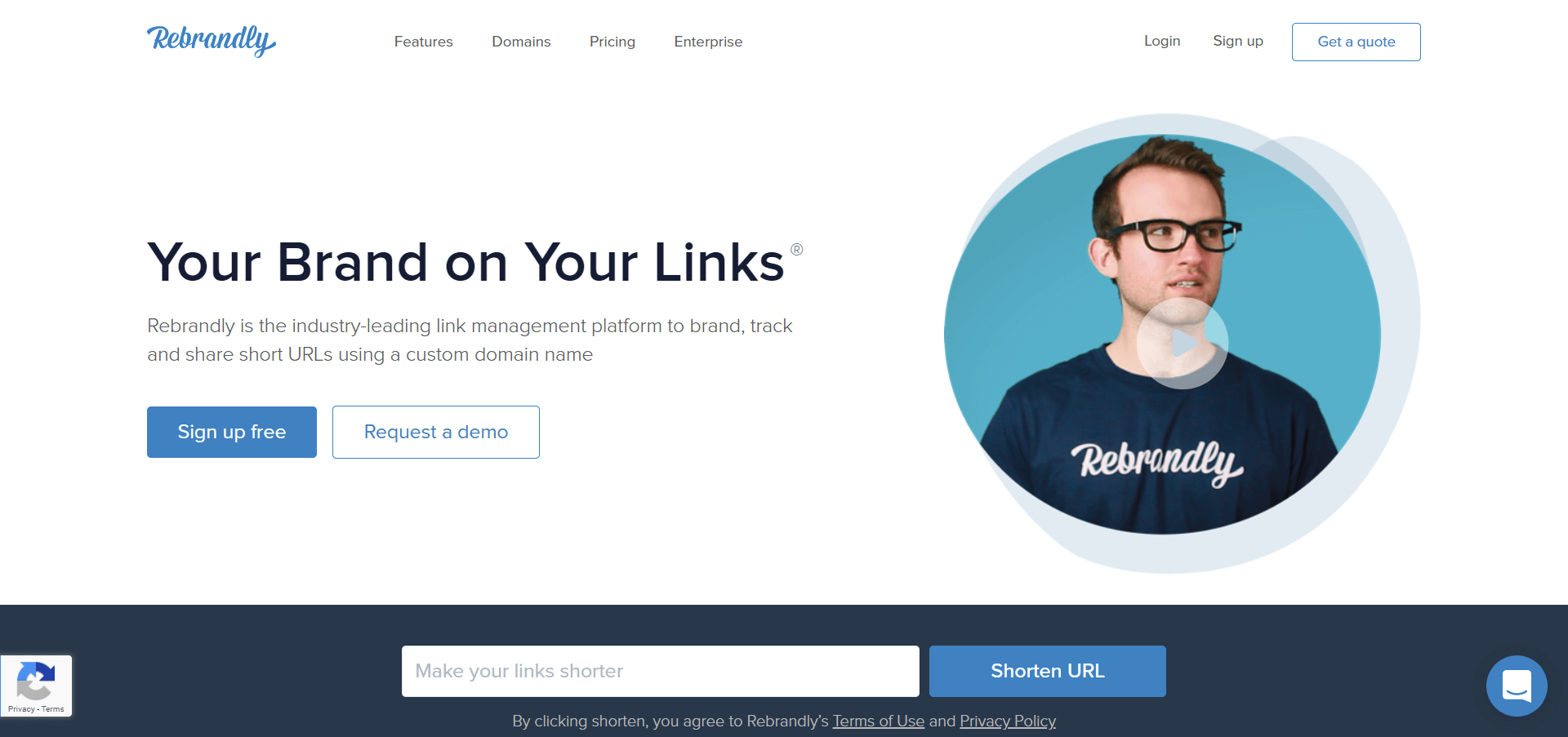 Next in line, we have Rebrandly, which is a powerful and easily accessible URL shortener that comes with mobile support. Rebrandly works to create, share, track, and manage short yet descriptive links on the go using mobile devices.
Rebrandly provides users with the possibility of rebranding their links using their desired domain name. As mentioned above a short and manageable link can increase the click-through rate by 39% and improves SEO ranking and brand visibility.
And that is just what Rebrandly aims to do. The app provides users with a single dashboard to create and share memorable, short, and clean looking links.
Along with URL shortening, Rebrandly helps with content marketing by promoting your brand through links. Moreover, users can smoothen their workflow by using Rebrandly browser extensions to create and share links without switching tabs.
We consider Rebrandly to be a reliable and powerful URL shortener to have. Give it a try and see for yourself!
Key Features
Manage existing short links and delete them quickly.
Auto share the created links to various social media channels.
Allows the purchase of domains straight through the site and external domains.
Ability to change the destination link for a URL created before.
Pricing
Rebrandly price is fairly reasonable with all the amazing features included in the paid versions. There is also a free version available. Further details regarding pricing plans are mentioned below:
Free – at $0 this plan is free for a lifetime and offers 5 custom domains, 500 branded links, custom URL slugs, and unlimited fast redirects.
Starter – at $29 per month. This plan features 5 custom domains, 5000 branded links, unlimited redirects, and 25,000 clicks tracked per month
Pro – at $69 per month. This plan includes 5 custom domains, 15000 branded links, and 150,000 clicks tracked per month.
Premium – at $499 per month. This plan includes 20 custom domains, 150,000 branded links, 1,500,000 clicks tracked per month, 31 custom reports, and 10 teammates.
Enterprise – available at custom pricing acquired on a quotation basis with customized features according to user requirements.
---
Download Hootsuite for Mobile: Android, iOS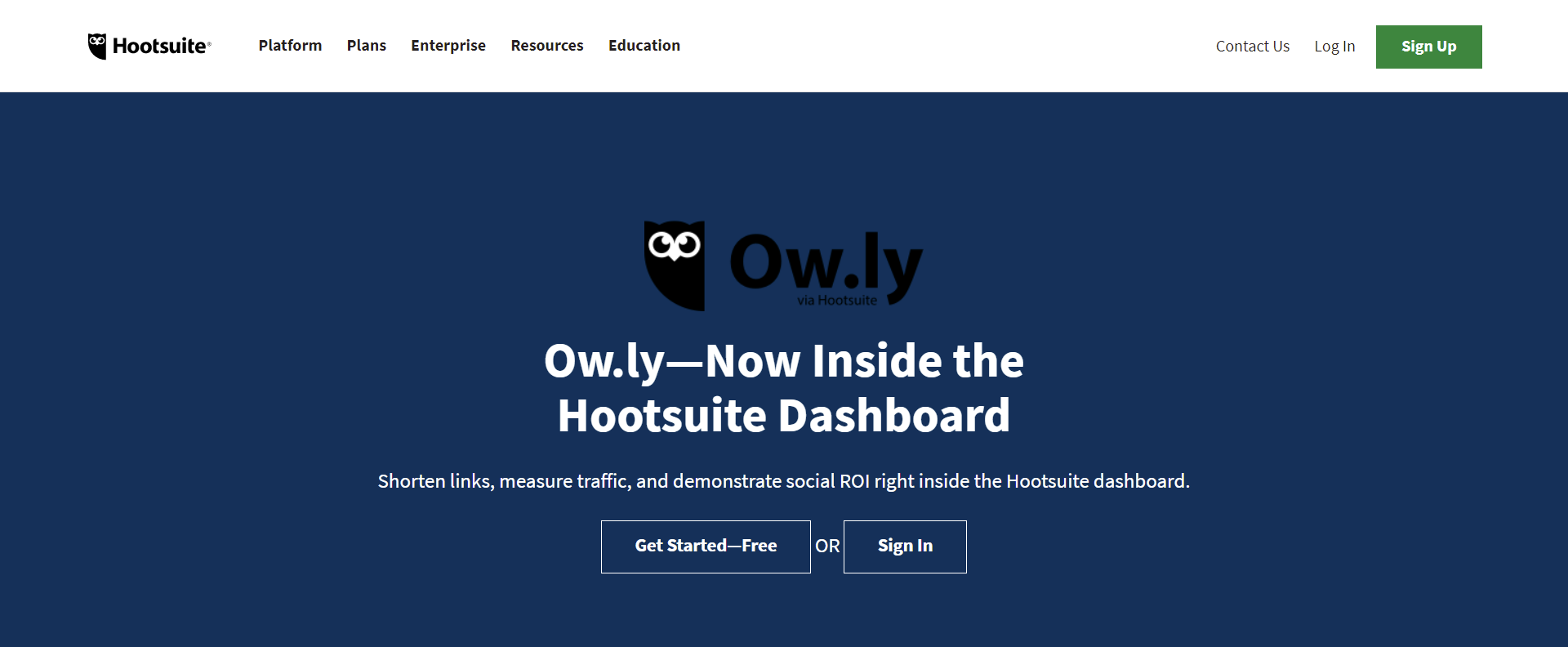 Just like Rebrandly, Ow, ly is another URL shortener that is available for both iOS and Android. However, to use Ow.ly, users need to have a Hootsuite account as the URL shortener is now available as a component of the leading social media management tool and not as a standalone URL shortening service.
Initially, Ow.ly was introduced as an autonomous service with no registration or login. Recently the service incorporated itself into Hootsuite to increase security and improve performance.
Ow.ly combines its features with the powerful social media platform manager Hootsuite to provide users with the best experience.
Being merged with Hootsuite provides Ow.ly with more scope to integrate the links to social media posts while sharing content. Create, share, and track your links by analyzing the data from your social media. Along with shortening links, now you can make informed decisions by analyzing metrics to identify trends on social media.
The service is still available free of cost in a single Hootsuite dashboard. This app can be a one-stop-shop for individuals or organizations who are trying to extend their reach across the web.
Key Features
Shortened links generated by Ow.ly are SEO friendly as they are easily indexable and fully redirectable.
Gain full control of the access to shorten URLs by selecting team members of your choice.
Keep a track of clicks on short URLs from social media, emails, and micro-sites on a single dashboard.
Prevent malware and phishing attacks as the generated URLs are checked against Google's Safe Browsing blacklist
Pricing
Hootsuite is available with the following pricing plans:
Free – free for a lifetime. Includes URL shortening and auto-link sharing.
Professional – $17.5 per month. This plan includes auto post scheduling, key performance metrics, and a $30,000 ad-spend limit.
Team – $91.67 per month. This plan includes everything in Professional, custom analytics, exportable reports, team message assignments, and a $125,000 ad-spend limit.
Business – $625 per month. This plan includes everything in Team, 5 social media certification, flexible approval workflows, and 24/7 support.
---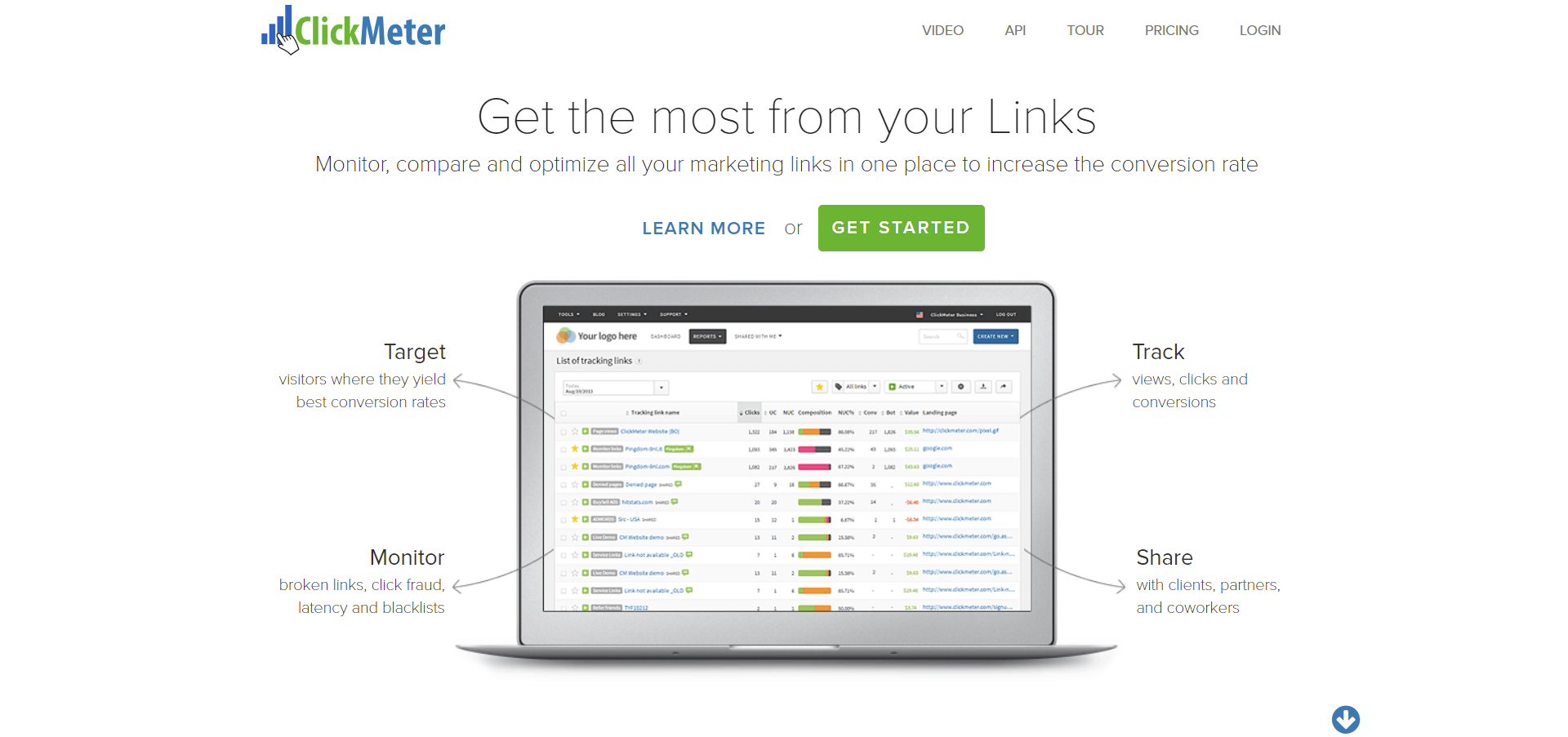 ClickMeter is a professional web tool developed to monitor, compare, and understand marketing campaigns. Launched in 2012, the solution is loved and used by over 100,000 Big and Small Businesses for marketing links and maximizing their conversion rates.
The solution is a savior for every newbie marketers with little link constructing experience. ClickMeter empowers users to apply links to their websites without being concerned about broken links or lengthy ugly URL's.
Moreover, ClickMeter ensures security against click fraud by efficiently recognizing clicks from crawlers. ClickMeter records and track activities in real-time, providing users up-to-date analytics regarding campaigns to make informed decisions.
In addition to these features, ClickMeter also integrates with famous platforms such as WordPress, Shopify, Olx, Backpage, and many more via a plugin. Individuals with even the basic knowledge of computers can get a hold of ClickMeter.
For a hassle-free URL shortening experience, give ClickMeter a try!
Key Features
Filter and target specific population through many options like country, language, device type, etc
Identify and prevent click fraud as Clickmeter can differentiate between human and bot clicks on your links.
The solution is available as a web-service as well as on mobile platforms for ease of use.
With the event tracking feature, use over 100 unique features to maximize your conversion rate.
Boost your reach on the web with detailed reports and analytics about your campaigns to make well aware decisions.
Pricing
The solution does not offer a free trial. However, ClickMeter has a subscription plan based on the number of events and clicks that are right for every size of business.
Medium – at $29 per month. This plan includes 25000 events, 2500 data points, 100+ features, 1-year data storage, 1 branded domain, full excel support, and tracking conversions and revenue.
Large – at $99 per month. This plan includes 200,000 events, 20,000 data points, 100+ features, 2 years of data storage, 10 branded domains, an A/B test rotator, and 10 subs.
X-Large – at $349 per month. This plan includes 2000,000 events, 200,000 data points, 3 years of data storage, 100 branded domains, 100 sub contents, affiliate marketing tools, and click fraud protection.
---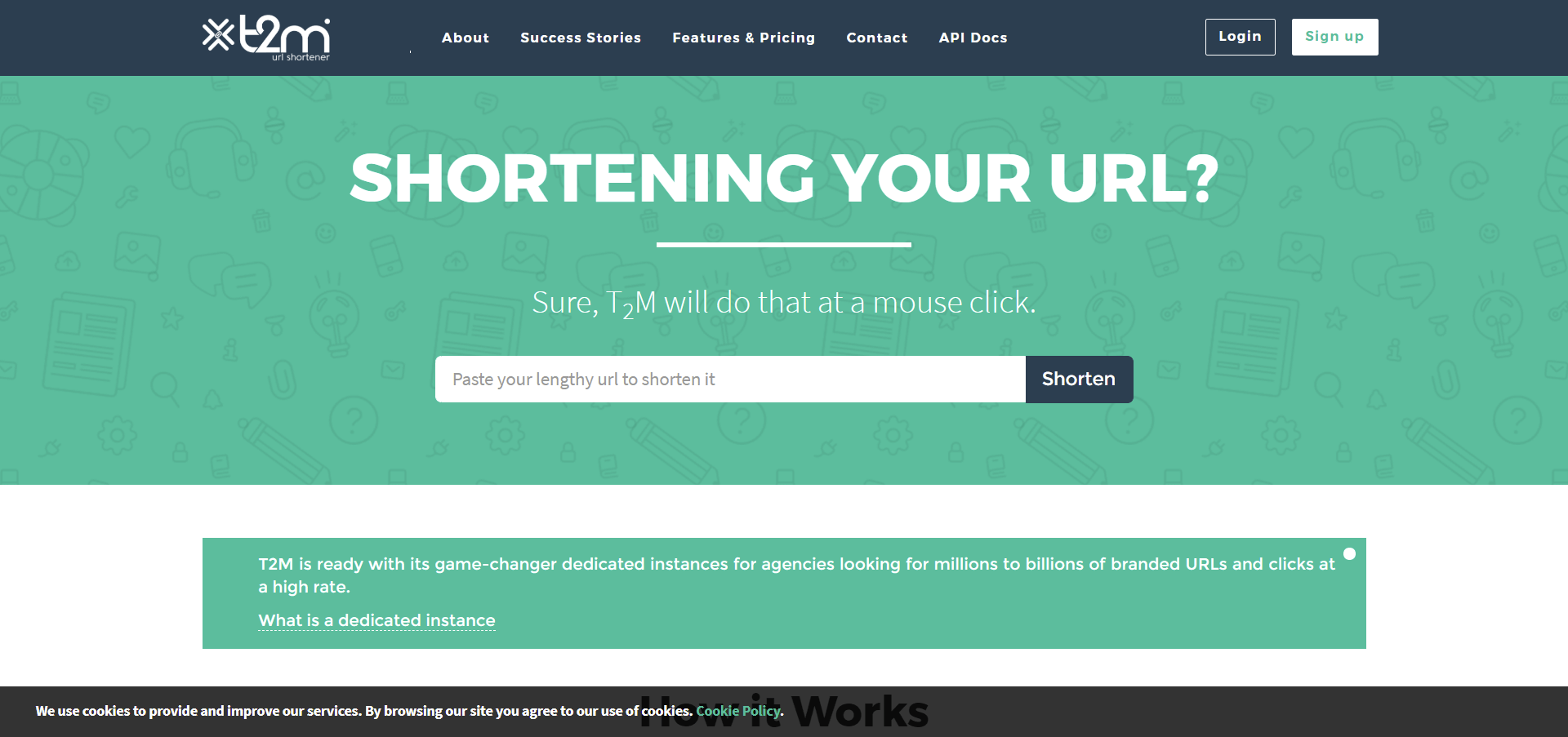 Now let's talk about T2M which is another excellent link management platform designed to help Businesses, Universities & Survey Agencies. T2M is a cloud-based URL shortening platform that allows users to enjoy smooth and hassle-free access to custom URLs.
Along with URL shortening, T2M offers tons of other useful features such as providing statistics of activities, custom URLs, personalized domains, password protection, and CSV import.T2M offers all these powerful features at reasonable pricing.
The basic plan is available for users at a one-time payment of just $5. That's pretty cool, isn't it?
Users can protect their links with passwords and brand them to look neat and not sloppy. The created links can also be tracked and monitored to get useful insights about the campaigns.
One of the best features of T2M is the bulk creation of URLs, which can be done through CSV importing. In short, this service is jam-packed with powerful features and priced at reasonable prices for you to take benefit from.
Key Features
Shorten as many links as you want with unlimited redirects and clicks
Users can customize their URLs with the company or name branding
Option for CSV import and export of URLs
API compatibility with almost all the portals
Pricing
Pricing packages of T2M are budget-friendly. The company offers a 30-day money-back guarantee and 3 months free on yearly plans. The basic plan is offered at a one-time payment only of $5. Let's take a look!
Basic – at $5 one-time payment. This plan includes unlimited shortened URLs, 1000 shortened URLs per month, 5000 redirects, and static QR codes.
Standard– at $89.91 billed annually. This plan includes 5000 shortened URLs per month, 25000 redirects, customized URLs, edit target URL, dynamic QR codes, and Password Protection.
Pro – at $269.91 billed annually. This plan was introduced recently and features 25,000 shortened URLs per month, 125000 redirects, URLs expiration date, level 3 Analytic filters, bulk import, and premium support.
Premium – at $809.91 billed annually. This plan was introduced recently and features 100,000 shortened URLs per month, 250,000 redirects, multiple short URLs, 1000 CSV import, 5 API keys, and GDPR privacy.
Dedicated– available on a quotation basis. This plan was introduced recently and features 500,000+ shortened URLs per month, Custom redirects, one-click social share, high volume, dedicated IP address, Uptime SLA 99.9%, onboarding, and setup.
---
Download Clkim for Mobile: iOS
We have good news for all non-technical users, now you can shorten all your links with Clkim. Clkim is the most versatile shortening platform that is designed to monetize blogs, brand, or website up to its full potential.
It is jam-packed with robust features you can't even think of. No worries if you are not tech-savvy, with Clkim you can set up your customized within minutes.
Clkim not only shortens URLs but also gets traffic on your site, brand, or blog with its smart redirect feature. This feature allows users to redirect people to different landing pages based on their parameters.
Users can also segment users and retarget them later. Clkim can also be integrated with WordPress via a plugin, to maximize the user traction and monetization potential of the site. Furthermore, Clkim supports CSV-based link templates.
Other noteworthy features of Clkim are branded interstitials, white-label domains, automation tools, SSP backed by RTBs, and adblocker fallback.
To top it all, Clkim offers super helpful customer support via email and live chat, in case you ever get stuck. It might appear to be expensive but for the mentioned features, we think it's worth every penny!
Key Features
Let's monetize your links by showing engaging ads.
It allows you to add retargeting and tracking pixels to your link.
Branded domains can help you in using your own domain for URL shortener and monetization.
Track your traffic and its origin from the referral social websites for traffic analyzation
Integrated with WordPress and also offers developer's API.
Pricing
Clkim is a premium service and offers three pricing plans for its users mentioned as follows:
Analyze – at $10 per month if billed annually, this plan includes Branded Links, Daily Traffic Reports, Email, and Live Chat support, 10,000 API Cap, and QR Code support.
Optimize – at $70 per month if billed annually, this plan includes Branded Links, Smart Redirects, Retargeting on Click, 70,000 API Cap, and ability to Password Protect URL.
Monetize – at $100 per month, this plan includes Branded Links, Smart Redirects, Retargeting on Click, Link Monetization, and 100,000 API Cap.
---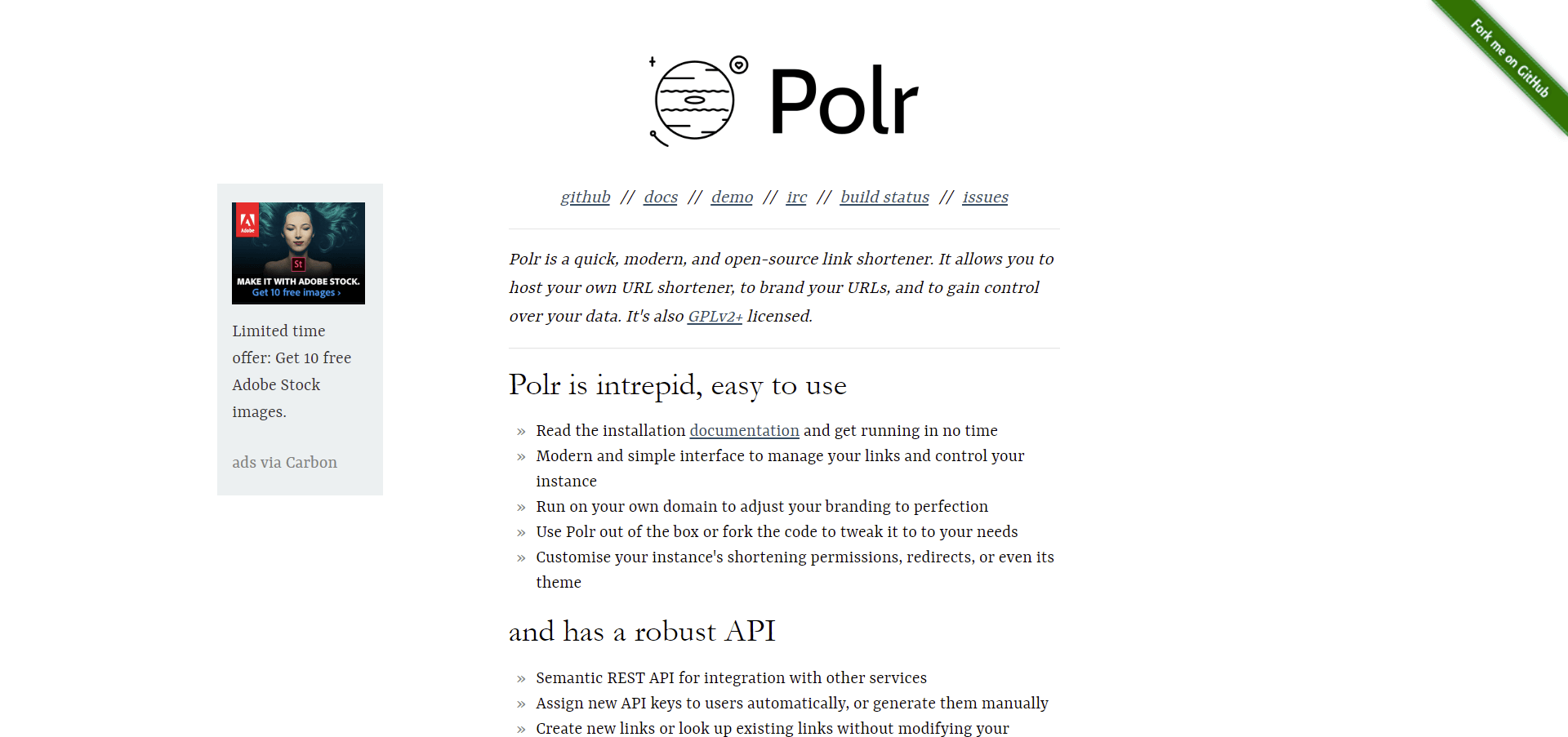 Not impressed with the above-mentioned URL shorteners? Want to have your own perfect platform for shortening URLs? Well, you are in luck! We have the perfect suggestion for you, which is Polr.
Polr is an open-source, self-hosted, and flexible yet powerful link shortener. Users can have their very own personal URL shortener with Polr. It is based on PHP and Lumen, anyone with basic technical know-how can easily set it up within minutes and customize it as desired.
Polr uses MySQL as its primary database to store data regarding users and their links. Registered users can view their traffic statistics and also track their users across the world.
It might seem similar to another link shortener called YOURLS but Polr offers a more minimalistic yet modern approach. It is free of cost, so we suggest you take your chance and gain control over your data starting today.
Key Features
Polr is free and open-source for users to access freely
It supports sequential or custom URL keywords for the branding of URLs
Polr is GPLv2+ licensed
It is offered with semantic REST API for integration with other services
Pricing
Polr is free to use and you don't need to pay for anything except for the domain and web hosting, which would be free if you already have those with you.
---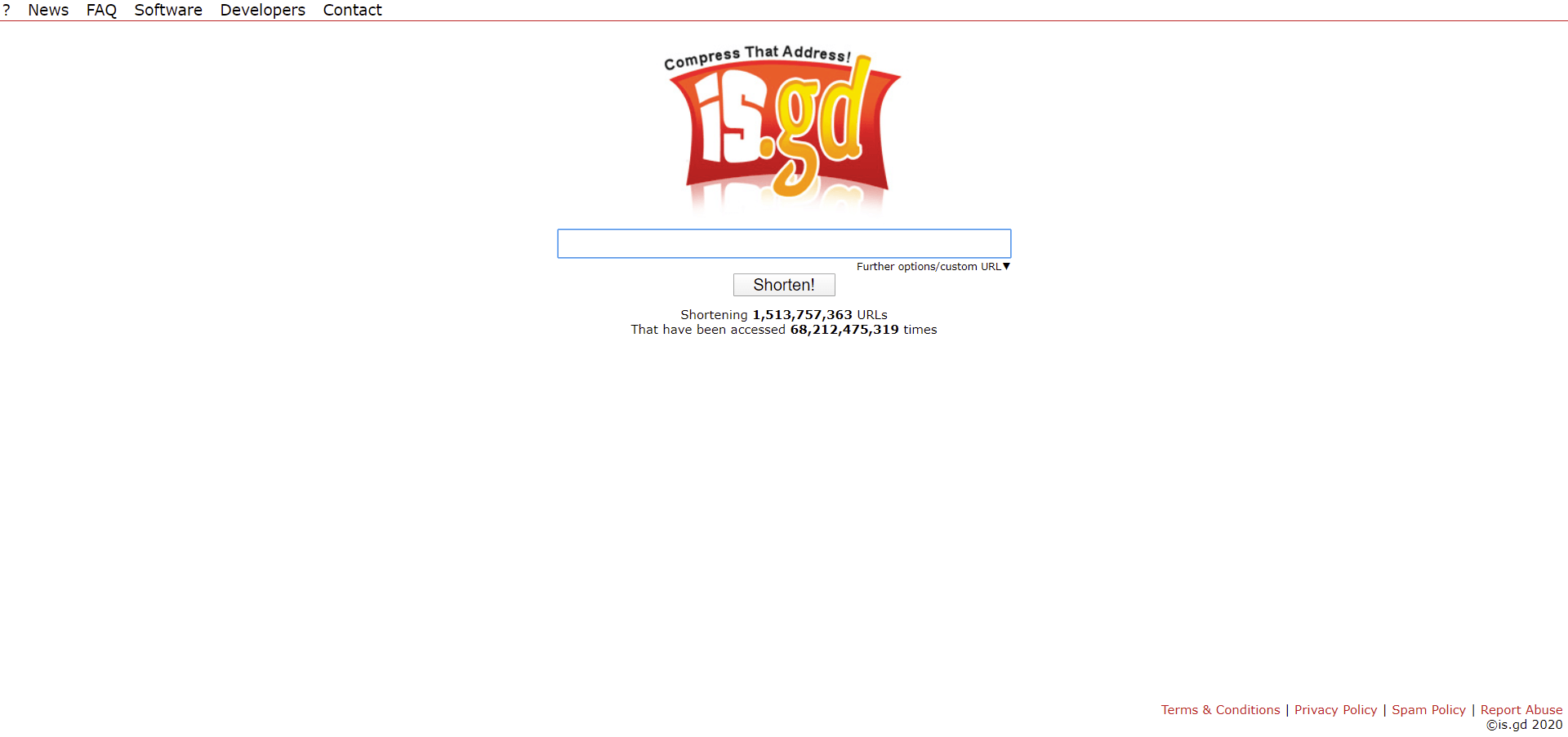 Who doesn't love a simple and handy URL shortening tool? And to make your life easier on social media, Is.gd is the one for you. It is a classic URL shortener for you to manage your links on the fly.
All you need to do is to paste your long URL and it automatically converts into a shorter one.
Is.gd enables you to have your own customized URL slug instead of a series of random numbers and letters. In addition to this, it lets you automatically generate QR code for your URL and provides a free API for seamless integration with other websites.
Is.gd also provides you with the facility to view top referrers, perform tracking by using filters for geolocation, platform, day of week, or hour of the day.
The service provides you with an in-depth analysis of your links to track your users and make informed decisions based on statistics. The stats page is somehow simple in appearance and provides major information including visits by day, week, month, or year.
Moreover, the stats page provides you with the date of creation of the URL and information about where it redirects to.
Key Features
  Is.gd is fast, easy to use and no registration is required to use it.
 Find all the important information in one place with a simple stats page.
   A free developer's API for integration with other websites.
Pricing
Is.gd is completely free to use.
---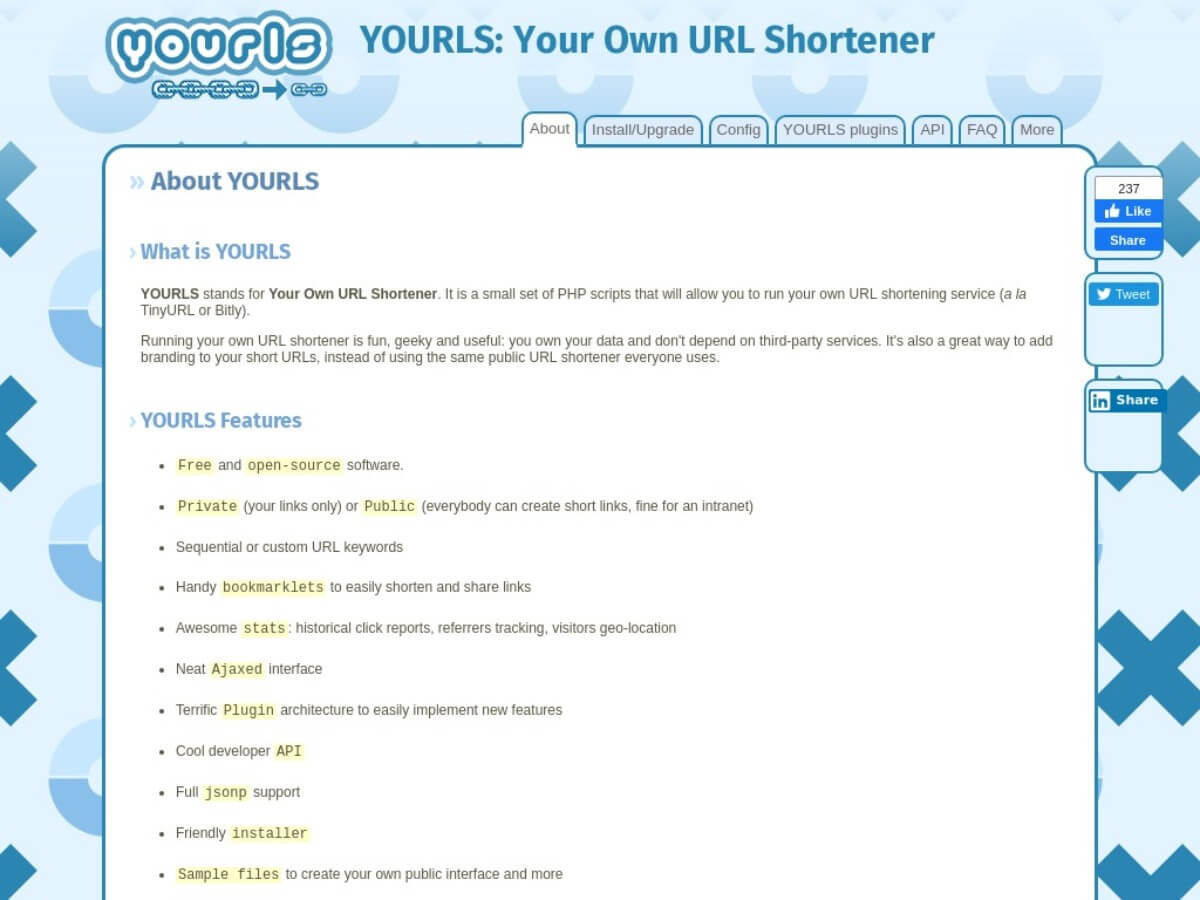 YOURLS is a similar platform to Polr. It is based on PHP scripts and allows users to set up their own, fully customizable URL shortening service.
YOURLS is a free and open-source platform which means anyone can make changes in the script according to their requirements. By doing so, you will eventually save a lot of money and reduce your dependence on third-party URL shorteners.
YOURLS stands for Your Own URL Shortener as it provides you with the freedom to manage your data and links without relying on third-party services.
The interface of the service is simple and neat. Users can save, share, and brand their links without any difficulty by using YOURLS.
It is one of the most popular open-source applications and competes well with Bit.ly and other link shorteners. As it is a self-hosted solution, it provides you full control over your links.
You can create a private as well as a public(used by everyone)custom URL shortener with YOURLS. Get detailed analytics, monitor click reports, and track visitors via geo-location with this amazing solution.
Key Features
It is free and open-source for all users
Supports Sequential or Custom URL keywords for a fully customizable URL
YORLS architecture supports plugins integration to easily implement new features
Provides useful stats about historical click reports, referrers tracking, visitors geo-location
Option to use sample files to create your own public interface and more
Pricing
YOURLS is free to use and you don't need to pay for anything except for the domain and web hosting.
---
Download Adf.ly for Mobile: Android, iOS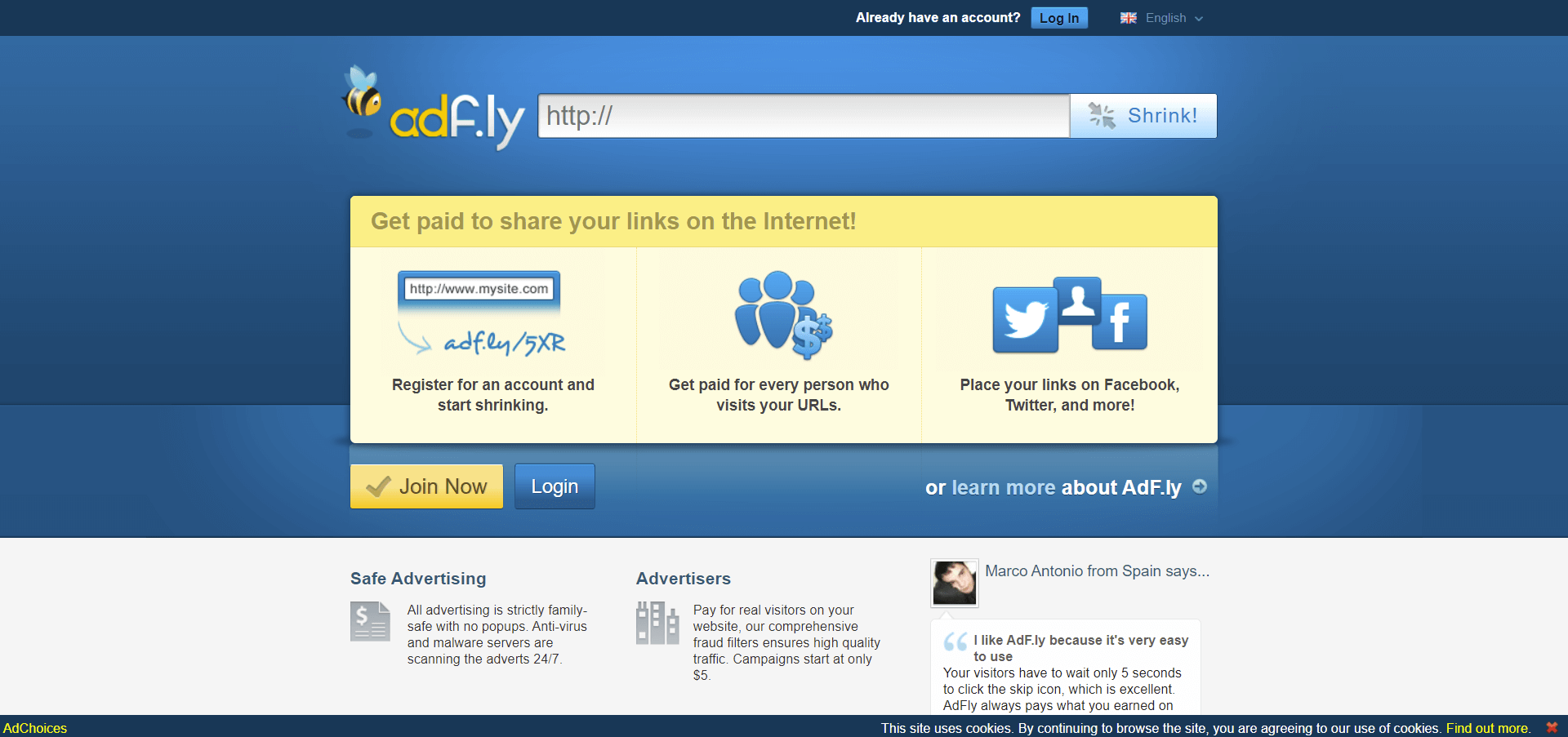 You probably have heard about AdFly. It is one of the oldest and most trusted URL shorteners online. What makes AdFly standout is its ability to shorten and monetize the links. Once a user visits your short URL link, he is redirected to AdFly's page.
From there, the user has to view an ad for 5 seconds, after which they can skip and get to the real URL. The interesting part is, you get paid for ads viewed by anyone using your link.
Adf.ly not only shortens URLs but also helps advertisers capitalize on those links. You can use their website or apps on both Android and iOS to get a short link. However, to get paid, you need to register and have an account on the Adf.ly platform.
AdFly also ensures security for advertisers by offering smart fraud filters to detect fraud traffic. Moreover, all advertisement on AdFly is scanned 24/7 to prevent any malicious content.
It is best suited for people who want to earn money through links and have extra features along with a URL shortening service.
Key Features
It allows users to monetize their shortened links.
Users can earn through this platform.
An easy to use API for integrating it with the website and app.
Provides detailed statistics for each short link.
Pricing
AdFly is free to use and it pays you for using its ad-based URL shortener.
---


Like Is.gd and Bit.ly, Bit.do is another simple yet best free link shortener that you can access without registering yourself on the platform. All you have to do to get a shortened URL is to paste in your link, and it spits out a shortened link for you.
There is an option available to specify a custom phrase for your link as well. Upon clicking "shorten," the short URL and traffic stats for the URL are provided. Bit.do also generates a QR code automatically.
Bit.do is designed for businesses of all sizes and its ease of use makes it a popular choice among people. The platform also provides stats provided just like other URL shorteners, but they're easier to look through and gather information, rather than generating a customized report.
You'll be able to see views, distinct users, referrers, stats view, geography information, and compression rate all in one stat dashboard.
To top it all, if you ever need to create your own URL shortening service, Bit.do allows you to choose from many domain name extensions, such as .to /.me /.us /.do /.in and more.
Key Features
It allows users to shorten URLs and see real-time traffic stats for free.
Users can also create customized URL slugs.
Automatically generates QR codes for the shortened link.
It lets you create your own URL shortening service.
Pricing
Bit.do offers three pricing plans for its users. Let's take a look:
Free – free of cost for life, shortens URL, and enables users to view the traffic stats.
Basic – at $85 per month, this plan includes your own URL shortening service with up to 30,000 clicks per month.
Enterprise – at $250 per month, this plan includes 200,000 clicks per month, customer support, and high-performance servers.
---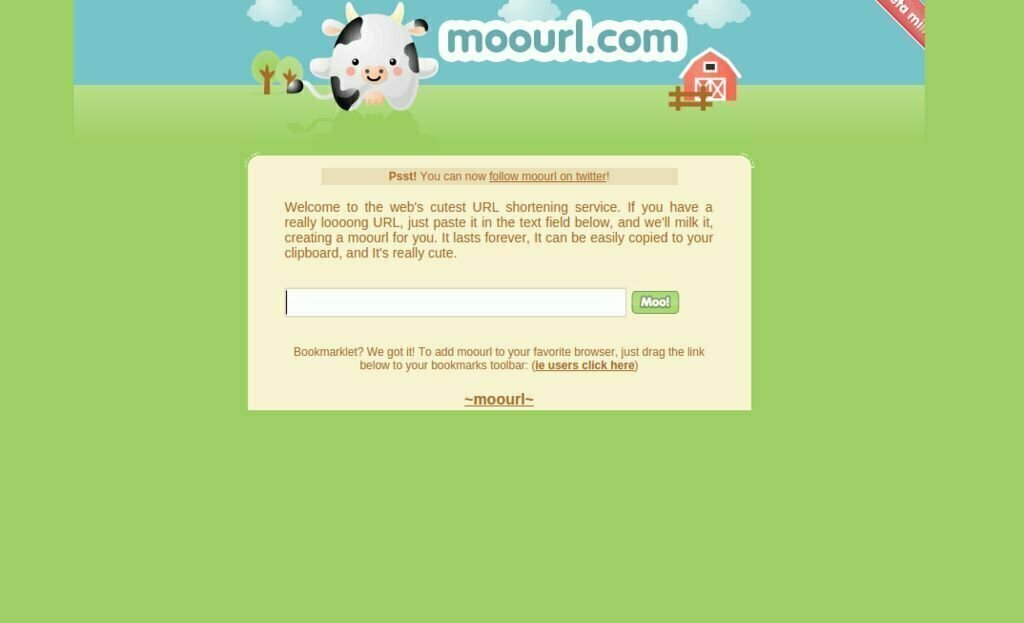 There is plenty of URL shortener mentioned in our list, but this one is unique. MooURL is without any doubt the cutest and colorful URL shortener you can ever have.
The solution allows users to shorten lengthy URLs into short and neat links. MooURL also provides an option to customize your URLs.
Another amazing fact about Moourl is that the generated short ULR from the platform will last forever and will work just like the original one.
The solution offers very basic features, and that is why other URL shorteners beat it when it comes to providing extensive services. However, in terms of interface and appearance, this is the best-looking URL shortener to ever exist.
Key Features
The solution has a very cute and fun interface
Provides the facility to shorten URLs
Pricing
MooURL is available free of cost.
---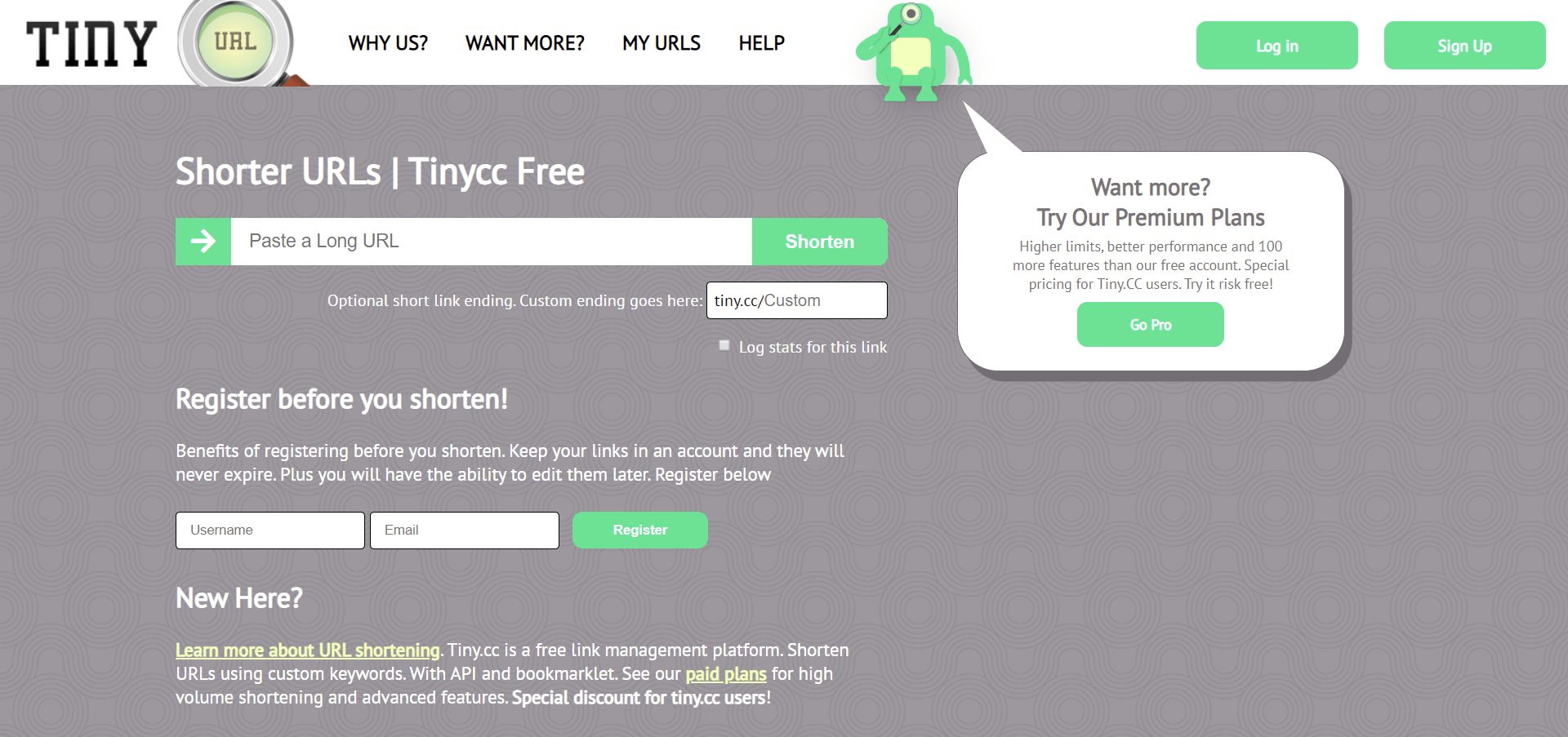 TinyCC is one of the most well-known and free URL shorteners in the industry and it was probably also one of the firsts. It is the best choice for someone who does not want to go through the trouble of registration and login.
Users can use the service free version without setting up an account. With the free version, you can also choose to customize the URL slug which means you can create your own custom URLs, such as tiny.cc/CustomBrandedURL.
TinyCC is a robust and comprehensive solution that provides users with the facility to claim and edit links, along with the click data analysis. Also, URLs created with TinyCC will never expire.
For access to more advanced features and an increased number of clicks, users can sign up for paid plans of TinyCC. The solution offers a wide range of pricing plans starting from $5 only.
It also comes with Google Analytics integration so users can link stats in detail. Furthermore, it offers features like QR codes, link notifications, social media monitoring, and link migration.
All of these features make TinyCC a worthy and hassle-free URL shortener.
Key Features
It enables you to shorten URLs and see stats for free.
Users can also customize their links.
It lets you automatically route visitors based on language preference via smart link targets.
Create your own customized URL slugs.
Pricing
Tiny offers five flexible pricing plans for enterprise users as mentioned below:
Free – free of cost for life, shortens URL, and enables users to view the traffic stats.
Basic – at $5 per month, this plan includes 1 Custom domain, 2 Users, 1,000 Clicks per day, and 500 Links.
Business – at $25 per month, this plan includes 3 Custom domains, 10 Users, 5,000 Clicks per day, and 10,000 Links.
Pro – at $49 per month, this plan includes 10 Custom domains, 50 Users, 15,000 Clicks per day, and 50,000 Links.
Enterprise – available on a quotation basis, this plan includes custom features and volume with flexible pricing.
---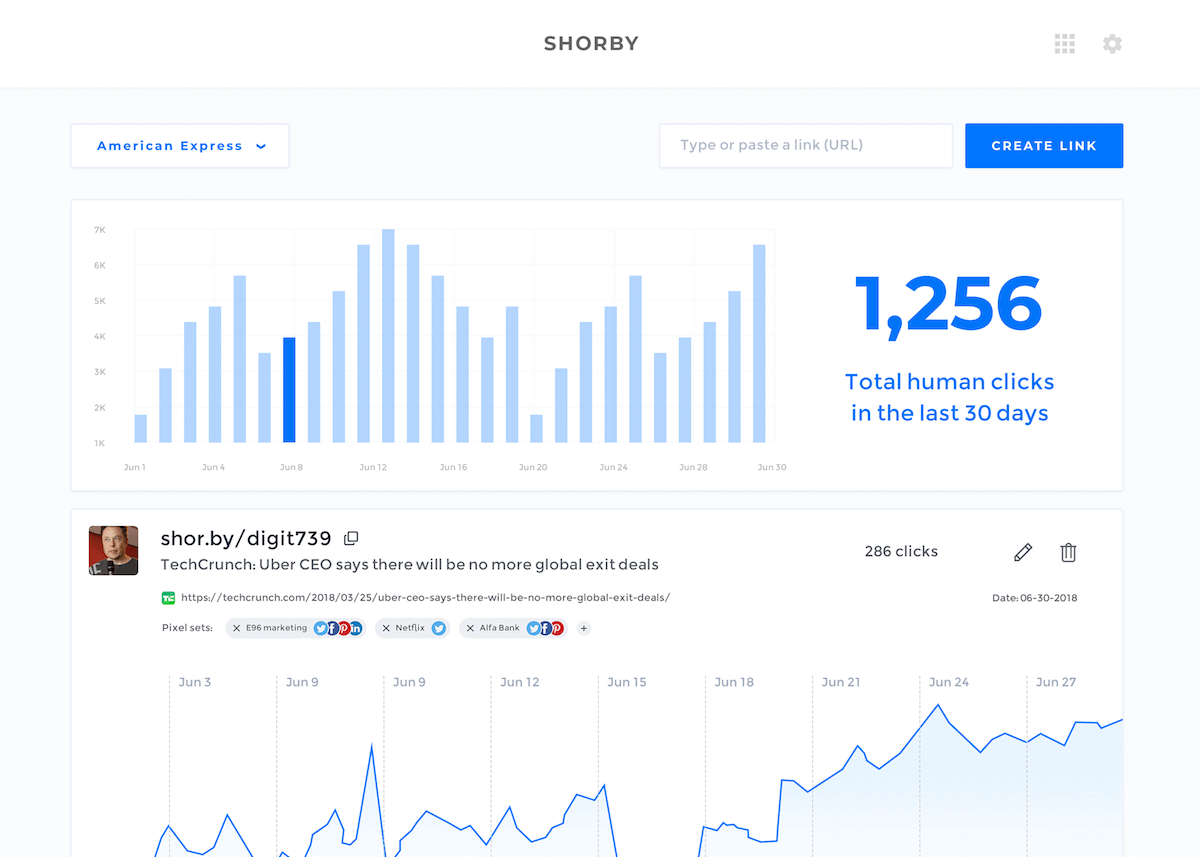 Ever felt restricted by Instagram's single link limit in bio? Don't worry as Shorby solves this exact problem with its main feature called SmartPages.
Shorby generates a link to a custom landing page that can be customized to show your company's branding, latest blog posts, social media links, and custom messages.
You can customize the landing page with easy to use drag and drop user interface. It provides you with options to change themes, button colors, the background of the page.
This tool also allows you to use tracking pixels for analytics and tracking your customers. With Shorby you can get detailed stats on links to have an idea which links are getting the most traffic. It also works as a usual URL shortener as a bonus.
Shorby started as a simple bio and analytics tool for Instagram but has quickly expanded to include Facebook, WhatsApp, Snapchat, Twitter, and many other social media channels.
All these features make Shorby a must-use tool for people looking to have a custom URL shortener along with driving traffic to their business and products.
Key Features
Retarget the users who engaged with your content.
Users can also use custom domains instead of the Shorby URL.
Increase traffic to your products through custom landing pages.
Ability to create mobile-optimized landing pages for your social profiles.
Pricing
Shorby offers four pricing plans for enterprise users. Let's take a look:
Start – at $9 per month. This plan includes features like Click Insights, 3,000 Tracked Clicks, 1 Messenger, 1 Ad Platform, 3 Branded URLs, and 3 Smart Pages for Bio Links.
Rocket – at $15 per month, this plan includes everything that starts plan offers plus 10,000 Tracked Clicks, 1 Ad Platform, 5 Messengers per Bio, 5 Branded URLs, 5 Smart Pages (Bio Links), Unlimited Links per page, and 10 Rich Links per Bio.
Pro – at $29 per month, this plan includes 30,000 Tracked Clicks, 7 Ad Platforms, 50 Branded URLs, 50 Smart Pages (Bio Links), Unlimited Links per page, 50 Rich Links per Bio and you also get Google Analytics integration too.
Agency – available at $99 per month. This plan includes 5 Dashboards, 1,000,000 Tracked Clicks, 7 Ad Platforms, 250 Branded URLs, 250 Smart Pages (Bio Links), Unlimited Links per page, 500 Rich Links per Bio, and Google Analytics.
---
Download BL.INK for Mobile: iOS


Lastly, we have BL.INK in our list of the best URL shorteners. It is one of the best link management platform that supports multiple users, integrates with other tools, and offers excellent security.
BL.INK was founded in 2018, initially by the name of BudURL. It is one of the best free URL shorteners in the industry.
It enables its users to create custom-branded short links using real words. This helps with "linking smartly "  and managing the brand identity.
The solution has almost all the necessary features required to create, share, and track a link all over the web. The customized domains are provided by BL.INK plays an important role in getting more clicks.
Other features of BL.INK includes UTM tracking, integration with Google Analytics, reporting, tagging, and filtering features. The best feature in this URL shortener is a Smart Link generator, that intelligently generates a link with meaningful slugs after reading a page.
Key Features
Get useful insights regarding your content to make informed decisions.
With BL.INK, use your own domain to generate customized links with your branding.
Ability to generate word-based links for high engagement.
Integration with web analytics tools like Adobe, Google, and many more.
Flexible pricing plans to accommodate all kinds of users.
Pricing
BL.INK offers the following pocket-friendly pricing plans along with a free version:
Free – available free for a lifetime including features like 1,000-lifetime links, 1,000 clicks per link, single-user, API Access, Zapier Integration, and browser integration.
Expert – at $12 per month. This plan includes everything in Free, 3 users, customer support, 10,000-lifetime links, 7500 clicks per link, unlimited custom domains, private reports, and analytics with customer support.
SMB – at $99 per month. This plan includes all features of Expert, 15 users, customer support, 50,000-lifetime links, 15,000 clicks per link, 250 dynamic links, masked links, blocked IPs, and priority support.
Team – at $299 per month. This plan includes all features of SMB plus 25 users, priority customer support, 250,000-lifetime links, 30,000 clicks per link, and 500 dynamic links.
Business – at $599 per month including all features of Team and 50 users, 500,000-lifetime links, 60,000 clicks per link, 1000 dynamic links, priority support, and dedicated engineering.
---
What Happened to Google's URL Shortener Goo.gl? 😞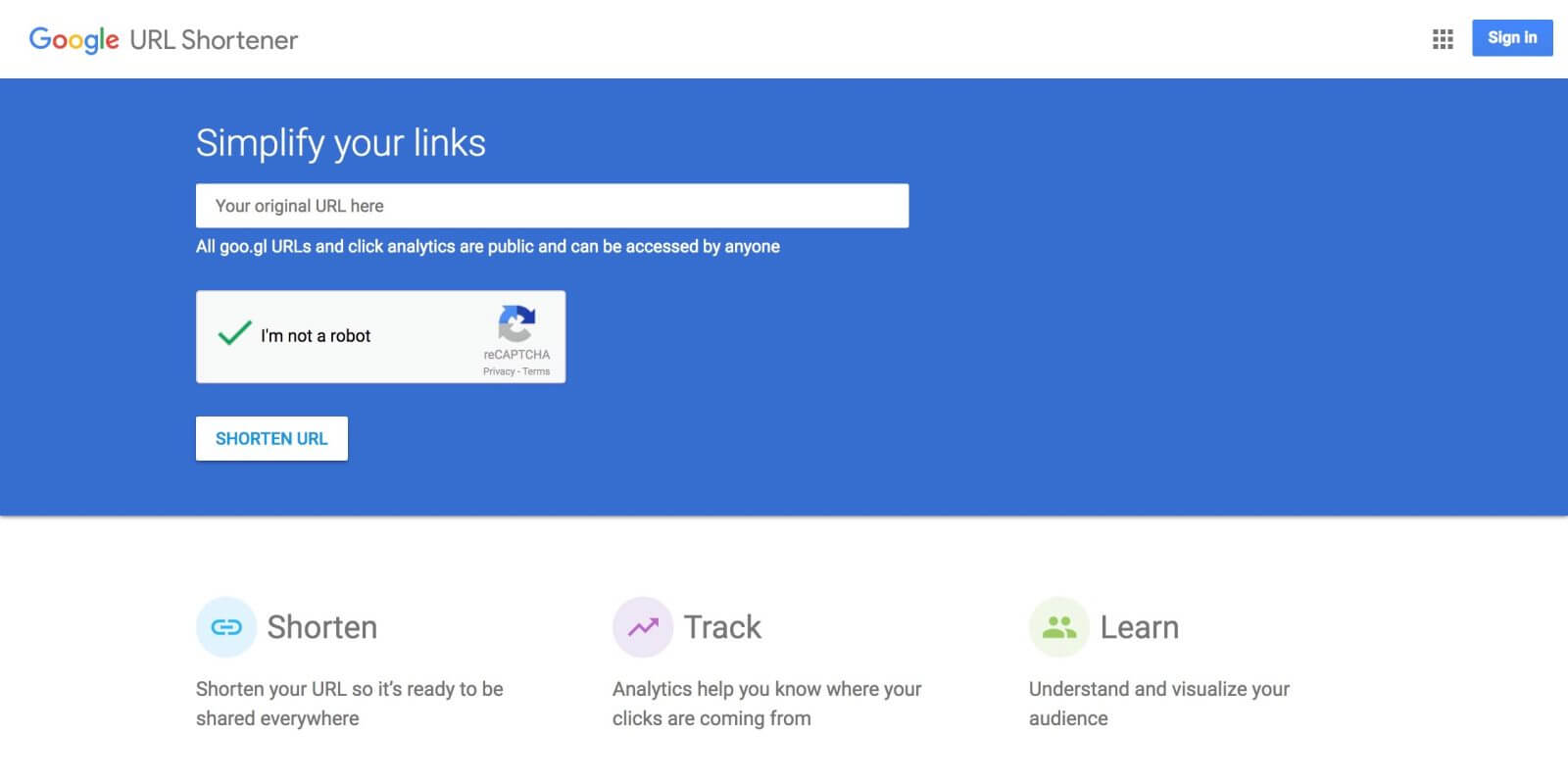 Last year Google shut down its famous URL shortening service, which came as a surprise for many users. Since Goo.gl was one of the famous and most used services of Google, it didn't seem logical to shut it down completely.
The announcement for closing this service was made back in April 2018, which left a lot of users wondering about what went wrong?
Google explained it later that they shut down Goo.gl to focus on an advanced, mobile-centric service called Firebase Dynamic Links. As the modern-day approach to link sharing is changing, Google is also moving up with the trend.
When Goo.gl completely closed down in March 2019, this became an opportunity for other URL shorteners to grow. Ever since then, a lot of new link shorteners have been released, most of which we covered above in our roundup.
Final Thoughts
We have done our best to share with you the best URL shorteners on the internet. However,  to decide which shortener will be the best fit for your organization or business wholly depends on your needs.
So, take into account all the information stated above to make the best decision for yourself. And do share with us your experience regarding the mentioned URL shorteners. We'd be happy to read about it.
---
Other SaaSy goodness on All That SaaS: