There are many hospital management software (HMIS) available, but a lot of hospitals still rely on paper-based records, especially those in the developing world.
Science and technology have brought improvements to every single field they've touched and, medicine is no different. From life-saving vaccines and surgeries to evermore detailed scanning machines, the medical field has benefitted greatly from technological advancements.
Why Use a Hospital Management System Software?
Surprisingly, the main reason why so many hospitals still rely on paper-based records has nothing to do with costs or accessibility. The reason why these medical institutions don't go for an HMIS is that they don't realize the benefits it offers.
They have no idea how easy it can make things for the hospital and because of that, it never really earns a spot among their priorities. And, because it never really becomes a priority for them, these hospitals continue to use paper records.
So, to help explain what makes HMS so important, we are going to mention some of the basic modules that can be found in all the top hospital management software and how they make things easier.
1. Online Appointment System
Let's start with the very first step that a person has to take when they've decided to see a doctor i.e. booking an appointment. If the hospital or clinic that the person intends to visit is using HMIS then the patient will be able to book their appointment online.
Not only does this save the hospital staff from having to check doctors' schedules again and again and maintain paper records it also allows the doctors, practitioners, and staff to keep an eye on their schedule and prepare for all appointments beforehand.
2. Doctor Consultation
The best hospital management system enables the hospital to keep track of patients that visit for a consultation. An HMS also allows hospitals to define the charges for these patients according to the services that were availed.
Moreover, an HMIS also allows healthcare facilities to mark patients as either "new" or "existing" which helps compile all available data on that patient and helps in early diagnosis.
3. Lab Management
Another great thing about HMIS is that it also allows for easy lab management. From history tracking and reporting to sample management and billing, almost all aspects of the process can be handled online.
Moreover, patients can also access their lab reports online from any place and as many times as they want.
4. Medical Record Management
All top hospital management system software also provides patient record management features that help make the whole process as efficient and hassle-free as possible. HMIS allows patients and hospital staff to add details about the patient's treatment and it also allows doctors and practitioners to add and view their reports anytime they want.
5. In-Patient and Out-Patient Management
The in-patient management features of HMS allow easy handling of patient requirements regarding consultation, nursing staff, surgeon, bed availability, prescription, etc. It also allows the hospital to collect all the data related to a patient's treatment into one portal which can then be easily accessed from any place and anytime.
The outpatient management module of hospital management system software mainly focuses on minimizing or eliminating the waiting time that a patient has to spend when seeing a doctor. It also allows doctors to create pharmacy prescriptions so that the patient can buy medicines immediately.
6. Billing Summary
One of the biggest issues that both patients and hospitals are currently facing is that a lot of times, a patient is notified about some unexpected expenses which they're then unable to pay. Such expenses can disturb a patient's budget and can cause a loss in revenue for hospitals.
HMS takes care of this problem by automating the entire billing process. Not only does this remove all chances of error, but it also provides a detailed summary of all medical services availed and their charges.
---
Benefits of Using a Hospital Management System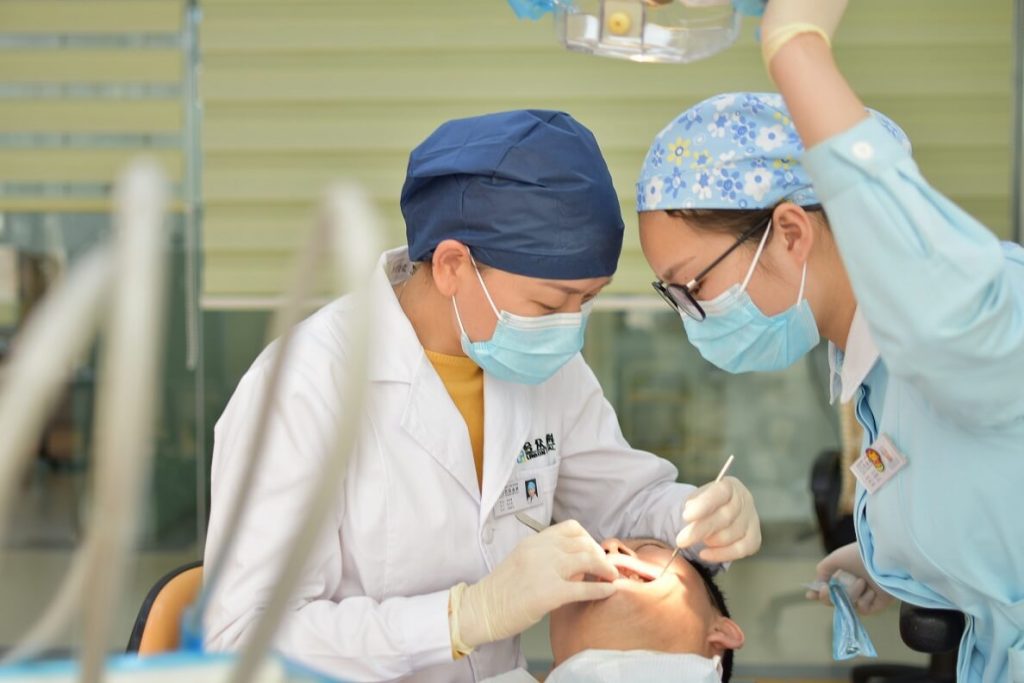 Now that we've talked about some of the most essential features of HMIS, let's take a look at some of the benefits that every decent HMS is guaranteed to provide to your hospital;
1. Improved Overall Performance
As all the patient's data is collected and stored in one online portal, it allows doctors and hospital staff to access it anytime and from any place. Not only does this allow quick and error-free decision-making it also enables the doctor/practitioner to spot and address any management issues in their clinics and hence, improve their clinical processes.
Not only will an HMIS enable the hospital to improve its day-to-day operations, but its data collection features will also provide essential insights to the management which will help the hospital increase its revenue.
2. Cost Reduction
Most HMS-selling companies charge their clients only once, after that the client can use the software for as long as they want. The one-time, upfront payment of the software can discourage hospitals and clinics from getting an HMIS but what they need to realize is that HMS will save them a lot of resources in the long run.
Firstly, HMIS will automate everything, and hence, there will be a reduced need for manpower. Moreover, as everything will be stored in the system, there will no longer be any need for paper records, storage spaces, and all the related stuff.
3. Greater Efficiency
HMS will automate almost all record-keeping and invoicing and because all this work will be handled by a machine, medical facilities can rest assured that there will not be any miscalculations, miscommunication, lack of interest, fatigue, etc.
The software will perform the same kind of tasks countless times every day and it will perform them with 100% accuracy and unmatchable speed.
4. Eliminates Any Chances of Errors
Every single prescription, lab report, medicine detail, service charge, and medicine price is saved in the system. Not only does this automate invoicing, but it also makes things fast and error-free. As all data is stored in the system, it can work out the costs itself and send the bill to the patient.
5. Foolproof Data Security
One of the greatest benefits of using decent hospital management software is that it increases data security by manifolds. Medical data is private information and hence it requires great care and security. With paper records, it's impossible to ensure complete security and then there's also the danger of damage from any fires, floods, and other natural disasters.
As HMIS stores all data in the cloud or servers, it remains safe from any disasters. Moreover, the data can only be accessed by providing login details, this ensures only the staff and the patient can access the data and no one else.
Lastly, as all data is online and in one place, patients and doctors can access any information they want and the access will be instant.
---
The Best Hospital Management Software for 2023
HMS has come a long way since its inception and every year, we see more and more features being added to them. So, to help our readers learn more about what makes an HMS great in 2023, we've made a list of our top picks;
When we asked our experts to test some of the most popular HMS available and then give us their feedback, every single one of them had great things to say about Aarogya. It's not hard to see why so many people and groups in the medical field consider it to be one of the top hospital management software.
In-patient management, out-patient management, billing and invoicing, inventory management, and, diagnosis, Aarogya ticks all the right boxes when it comes to building a great hospital management app. Moreover, the app can be modified to meet the client's requirements.
Key Features:
Encourages a full commitment to paper-free records
Provides access to core features even through apps
Can support up to 200 users simultaneously
Scheduling features allow sending alerts, notifications, etc.
Allows video calls between patients and doctors for easy treatment
---
Being offered since 2008, eHospital has had a lot of time to learn from its industry and adapt accordingly. The company behind this system, Androit Infosystems, has done a great job learning from the feedback that they've been getting and tinkering with their software to meet all their client's needs. eHospital is a complete SaaS product for HMIS.
Today, this software is considered to be the best hospital management system by a big part of the medical community and the main reason for that love is that eHospital never really misses its mark.
Billing, scheduling, inventory management, pharmacy, and lab management, this app fully understands every single need of a big hospital and it has a feature for it.
Key Features:
Facilitates in hospital's policy-making
Keeps track of all stocks
Has a very detailed bed management module
Reduces chances of error and duplicate entries while entering records
Physician and patient management features make appointments easy
---
What sets this EMR software apart from the crowd is that it is browser-based. And, depending on the client's needs, this app can be deployed on the cloud as well as on a local area network.
The thing that earns Mediexcel a spot among the top hospital management system software is that it aims to provide its management features to the maximum number of personnel in the medical field. This includes doctors, practitioners, vets, members, administration staff, etc.
The thing that our experts loved the most about Mediexcel is its electronic medical record feature. It is extremely detailed, it allows easy addition and searching of files and most importantly, it keeps the data completely safe.
Key Features:
Features such as single-click drug selection make prescription writing easy
Customizable schedule screens for patients, admin staff, and doctors allow hassle-free scheduling
Offers EMR templates with space for images, charts, etc.
Keeps track of all patient data including lab and radiology results.
---
With nine different modules and counting, Mediface Software is one of the larger hospital management systems on this list. Apart from basic modules like billing, patient management, and scheduling, this HMS also offers modules like HR and payroll, reports, and, business intelligence.
With so many features and functionalities under one hood, clients never really find a need to integrate third-party apps into this HMS to add a special feature they need.
Mediface's easy-to-use UI makes it easy for all staff and patients to find their way around this app and thanks to its mobile versions, users can access all core features from their phones too.
Key Features:
Allows maintaining a database of visiting doctors/practitioners and referral fee
Provides scheduling details about all kinds of treatments, including surgeries
Keeps complete track of patient's history and all the doctors/practitioners they have seen before
Accounting features help generate cash flow statements
---
Sporting more than forty modules under its hood, HospiLogix is easily one the most comprehensive and complete HMS out there. With so much functionality under one roof, there is nothing this software can't handle. And, this is why we made sure to feature it among our top hospital management software.
Another great thing about HospiLogix is that, unlike most other HMS, this app can help hospitals meet international healthcare standards. Take radiology, for example, this app helps ensure that the hospital's radiologists meet healthcare standards like DICOM and HL7.
Key Features:
Being NABL compliant, HospiLogix can help in laboratory management
From ambulances to medical tools, user-friendly UI helps keep track of every little thing
The nursing management module allows easy management of the nursing staff
It can also keep track of pharmacy sales and with its inventory management features, keeping track of drugs is also possible.
---
When it comes to being thorough and comprehensive, Medstar is right up there with HospiLogix thanks to its more than 50 premium modules.
It's not hard to see that the people who made this software have decades of experience working in the medical field. We say this because Medstar offers some really helpful features that you can't find on any other top hospital management system.
Apart from offering rare features, this app also perfects features that almost all HMS are offering. For example, this app doesn't just collect patients' data it also allows easy sharing with third parties like labs and pharmacies.
Key Features:
With its EMR module, everything from lab results to prescriptions gets stored in the online portal
Follows industry standards when maintaining billing records
Data loss is not an issue with this app thanks to its storage and backup features
It helps hospitals in policy-making and also help enhance efficiency.
---
7. SoftClinic
Integrated with 30+ healthcare modules, SoftClinic is a comprehensive hospital management software. Launched in 2010, SoftClinic software has been used by thousands of physicians for daily healthcare practices.
The most significant advantage you will get by using this hospital management software is the elimination of all kinds of paperwork. The EHR (Electronic Health Record) system integrated within software maintains all necessary documents and information for you.
The other key modules are online appointment, OPD, IPD, e-prescription, Inventory, Pharmacy, Laboratory, etc. Therefore, If you want a solution that can streamline your clinic operations and power its economic growth, SoftClinic software is the right fit for you.
Key Features:
All-in-one software for optimizing operations across specialties such as cardiology, orthopedic, neurology, general surgery, etc.
User-friendly patient visit details (OPD/IPD) modules & allow for to create of prescriptions in regional language
Inter-departmental coordination for seamless workflows.
Compliant with International Standards such as HIPAA, HL7, FHR, ISO, and more
---
MediSteer is a cloud-based HMS that wants to help hospitals and clinics regardless of how big they are. So, it doesn't matter if your hospital is small, medium, or large-scale because this HMS will work just as well.
The main of this hospital management software is to eliminate the usage of paper records. One of the ways to do so is by automating the billing process. But, the thing about MediSteer is that it doesn't just automate records it also makes them a lot more efficient and safer.
This HMS isn't just great at billing, it works just as well when filing insurance claims, storing patient data, and making monthly statements.
Key Features:
Helps increase efficiency and reduce costs
Caters to 25+ specialties
Comes with several templates that fit different documentation styles
Offers cloud as well as mobile options
---
The purpose of this HMS is pretty obvious from its name; it's trying to eliminate the need for patients to physically visit their doctors/practitioners. And, it is trying to replace that with its telemedicine features.
Through these features, patients can video call and chat with their doctors/specialists and above that, the e-prescription feature allows patients to get their prescription right on their computer.
What solidifies eVisit's place among top hospital management software is the fact that it realizes that not all medical conditions can be diagnosed through a video call hence, eVisit also offers scheduling options through which anyone can easily book an appointment with their doctor/practitioner.
Key Features:
Enables doctors and practitioners to treat their patients anytime and from anywhere
Provides superb telemedicine features
Helps eliminate travel and waiting time
Reduces last-minute appointment cancelations and no-shows
---
The company behind Caresoft has always focused on one main goal; to provide a budget-friendly HMS so that the maximum number of healthcare service providers can benefit from it.
Caresoft is a very detailed EMR system that allows hospitals and clinics to record every single detail of their patient's medical portfolios. This software is a great choice for any healthcare facility trying to build a good image and expand its portfolio.
Key Features:
Keeps track of all sources of income and where the funds are being spent
Helps bring the entire clinic to maximum efficiency by optimizing resource management
Allows hospitals to manage doctors and entire departments thanks to MIS reports
---
This is a cloud-based HMS that sports some great customizability features. Whether you're looking for an HMS for your small clinic or your large-scale hospital, this software can meet the requirements of all kinds of healthcare facilities.
MyNapier's superb EMR features enable doctors/practitioners and hospitals to keep track of their patients, provide the best healthcare services and hence, increase their revenue in the process.
Moreover, MyNapier can also be integrated with third-party apps hence increasing its functionality by manifolds.
Key Features:
Thanks to its modular structure, it can help small-sized clinics as well as large-scale hospitals
With features like CRM, telemedicine, etc. it helps create a very well-performing healthcare system.
Budget-friendly price plans for the customized versions
Conclusion
Hospital management systems may not be available in every single healthcare facility today but, they are quickly taking over. And, with features like patient management, billing, business intelligence, EMR, doctor and patient management, etc. it's not hard to see why such a huge part of the medical community can't live without them.
We aimed to help spread awareness about HMS and find software that fits their requirements perfectly. Hopefully, with our list of top hospital management system software, our readers can find the HMS they're looking for.
---
Other SaaSy goodness on All That SaaS: