In this roundup, we are going to take a look at some of the best Evernote alternatives that are available for PC/Mac, Android, and iOS.
Notes are there to keep you on track for doing everyday tasks right on time. That is why people are searching for the best Evernote alternatives in 2023. Evernote eases your task of keeping notes for you. But, every app lacks some features and so does Evernote.
Stats show that every minute almost 2.5 new users are registered with Evernote. That has made the number of over one million unique registered users.
The company had raised $4.5 million in just one year of its launch. Till now, note apps are highly in demand from people all over the world.
Here, our blog will be discussing the best Evernote alternatives in 2023 which you can use for better keeping of your every type of list. So, here we go with our tops picks but first, let us shed light on Evernote features and what does it lack.
🤔 Features Missing in Evernote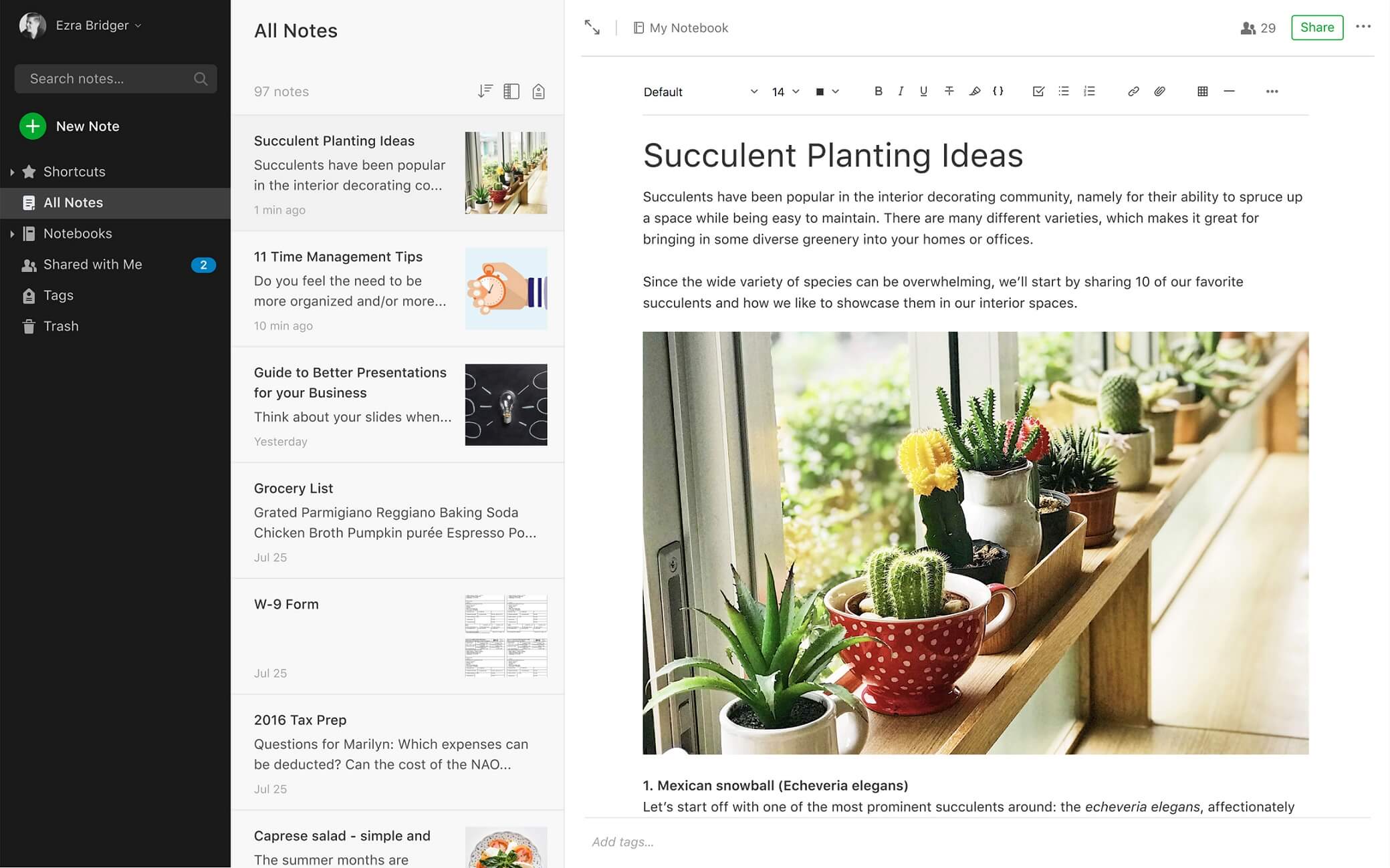 Even though companies try to make the best product possible, they can still miss out on a few features which may be important to certain users.
Though one of the top-rated one, there are still few features which are reported to be missing in Evernote. That makes us look for other free Evernote alternatives.
1. No Note Comment/Chat
Industry and professional market needs communication. An app that allows the ability to have comments and conversations within a note is preferable by professionals. Unfortunately, Evernote lacks this feature of commenting and having conversations within a document.
Evernote does not provide any commenting feature in that regard. You just can't add a comment or text within a note. This feature makes it a little difficult to inform everyone of the new changes made.
2. No Real-Time Collaboration or History Tracking
Another feature that Evernote overlooked is no real-time collaboration. If one makes changes to the notes, his team is not able to see the changes done. So, if I am changing a note or a document, the people of my team won't be able to see those changes.
Moreover, there is no facility for revision history or tracking. This needs a real call for other free Evernote alternatives. There are certain apps that we will be discussing later on that comes with amazing team and management work.
3. Bad Phrase Search
People have been complaining a lot about its searching. While I was reading about its missing features, I came across a lot of complaints about its phrase searching. They say that it is unable to find a particular note if we want to search it with some keywords.
One user even shared that she entered the same thing in the search while looking at the phrase and still was not able to find the relevant note. This means there is some sort of lack of basic good functionality in Evernote.
4. No Central Place to See All Your To-dos
Seeing all your reminders and to-do lists in one place makes functionality a lot easier. There is no way to see all to-dos from notes shared. This makes it hard to keep a track of everything or worse, trying to remember everything. And, if you have to remember that, why have a note app?
Evernote lacks this basic feature of keeping all things in one place, visible for everyone in the team. This means we need to have other apps if we want to find a central place for to-dos.
5. Irritating Copy/Paste
Another complaint that users talk about a lot is its copy-paste feature. When you copy something, paste it in the Evernote and try to edit it, it becomes worse as you don't have control over the cursor.
The cursor goes to the beginning of the document and sometimes elements float. Also, the "undo" feature only allows reverting of the texts, it should also allow reverting actions such as undeleting a note, putting a note in a wrong tag, etc.
---
The Best Evernote Alternatives in 2023 (Free & Paid)
Though Evernote has been a long-time favorite software and app for students and office workers, human needs evolve. With that evolvement, they always look for other options that can better serve them.
Here we will be discussing the best alternatives to Evernote. We will discuss their key features and price which will give you a complete idea of which one is the best.
1. Miro – Free Evernote Alternative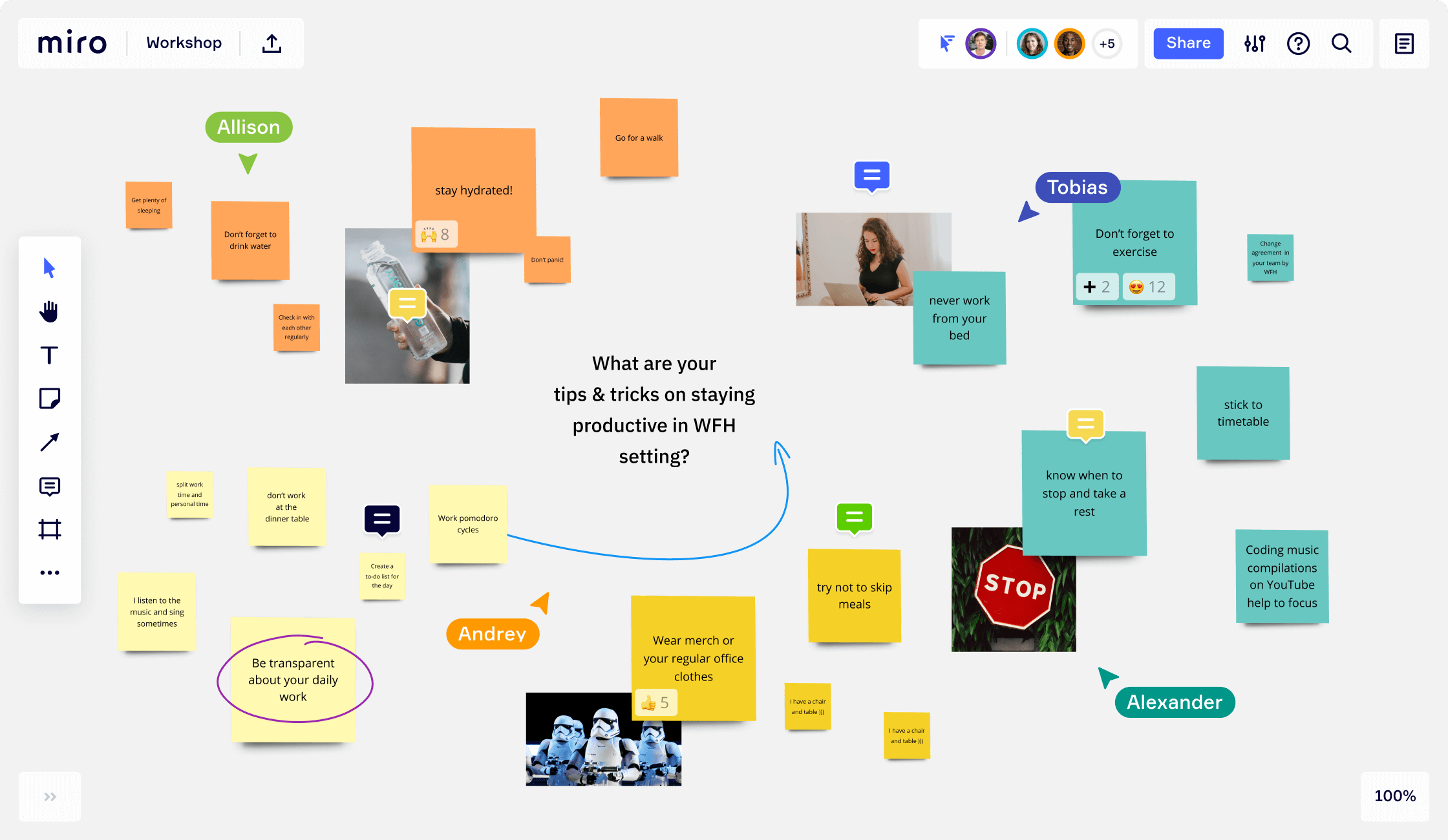 When looking for the best Evernote alternatives, we think Miro does it best.
Miro is a collaborative whiteboard platform, which allows teams to work effectively together in a remote setting. It allows its users to brainstorm using digital sticky notes to plan and helps them manage agile workflows.
Much like Evernote, Miro has a simple, easy-to-use, and interactive design interface making it user-friendly. Not only is it great for brainstorming, but it is also great for organizing ideas, processes, and overall project management.
Key Features
It works on many devices and can be used to collaborate with teams from anywhere, mobile, desktop, and interactive displays.
Users have access to an interactive library, which gives them templates and editable boards.
It lets all teammates connect for work at the same time, which is great for remote workstations. They can interact with sticky notes, voting, live reactions, and other icebreakers.
Miro allows teams to connect with over 100+ apps and integrate with the likes of Zoom, Slack, Google Drive, Sketch, and many more tools.
To increase workflow processes, users can easily lead other people to a specific area of the board or follow what they do in real-time to increase efficiency.
The whiteboard feature is a great way for users to visually express their big ideas and executions.
Pricing
Miro has the following pricing plans:
Free: Completely free of cost, this plan allows unlimited team members when getting started with Miro. The features this plan allows are a single workspace with 3 editable boards, a library of 1000+ Miro and community-made templates, and third-party app integration.
Starter: The cost is $10/member/month billed monthly, and $8/member/month billed annually. It has all features of the free plan including receiving access to unlimited and private boards with essential features, and much more.
Business: The cost is $20/per member/month billed monthly, and $16/per member/month billed annually. It has the same features as the starter plan and has advanced features with encrypted data security measures, which is great for collaboration with clients, and vendors.
Enterprise: It has the same features as the business plan, with customizable additional features that are fit for the user's or organization's needs. It allows 24/7 premium customer support and guaranteed SLAs. To receive a quote for the price please contact the sales team.
---
2. Google Keep – Free Evernote Alternative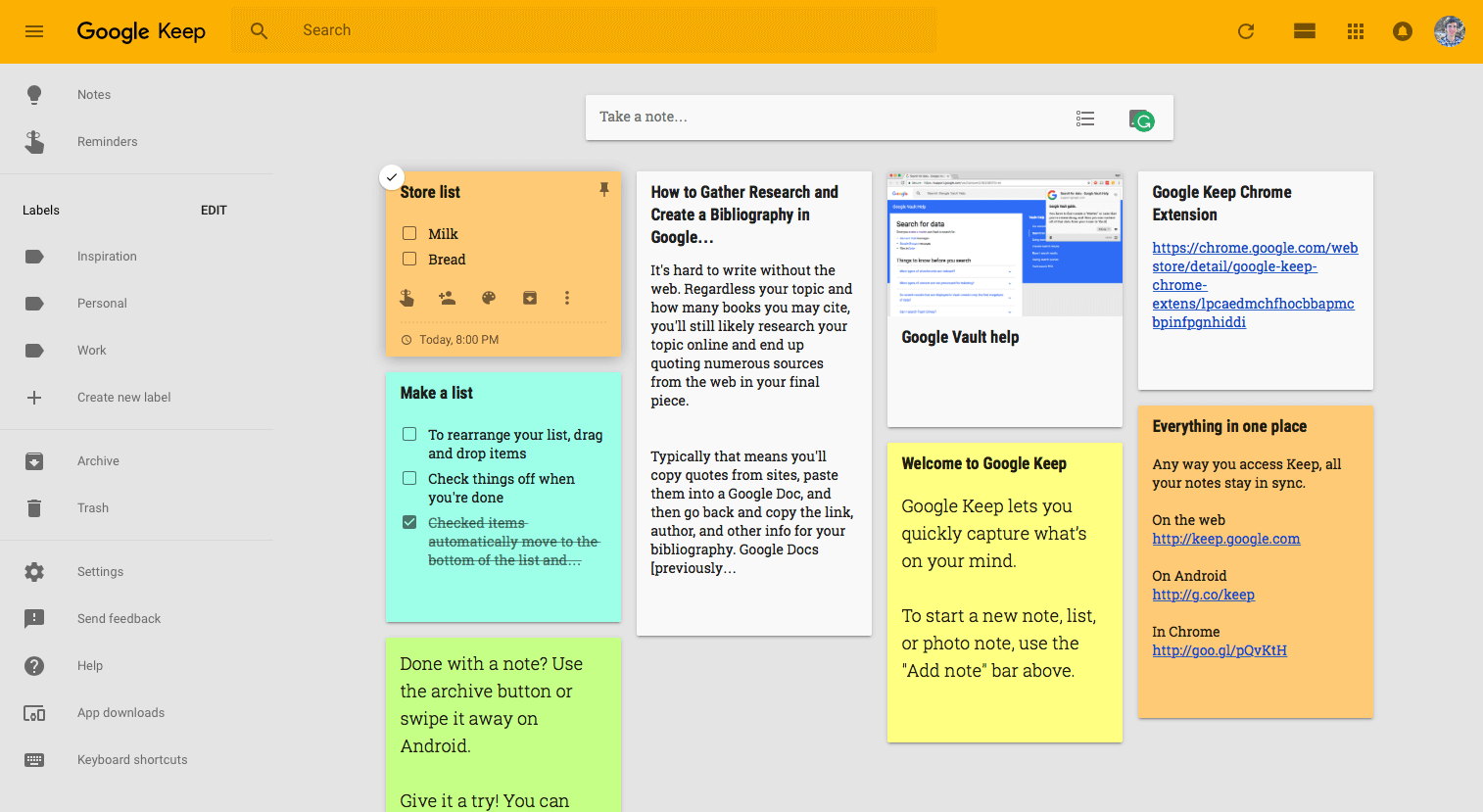 Google Keep is our top pick for the best alternatives to Evernote. This one is designed to keep your notes and lists organized so you can access them from anywhere anytime.
Coming with a lot of features, it is a recommendable software for use in the organization. It has a pretty basic interface which makes it easier to use for all.
There are reminders and voice notes options too but it has a character limit to it. This limits its usage for bigger purposes. It can add features too in the notes. Let's glance over more of its features.
Key Features
Google Keep makes you capture notes on any device. It is compatible with Android and iOS. Also, the syncing feature lets you access them anytime.
You can get a reminder about a note at the time. So it sends a notification whenever any task is up.
Google Keep transcribes your voice memo. So, you won't have to type all the time.
You can share your notes across teams. This gives a good collaboration opportunity among teams.
It allows organizing your notes with labels and colors. Labels and colors make them easily distinguishable.
It works on your phone, mobile, and tablet so you can use it wherever you are. Because of the apps, you can access it all the time.
There are several drawing tools for enhancing the outlook of your notes. You can add your creativity to it.
Pricing
It is free of cost with all of its features
---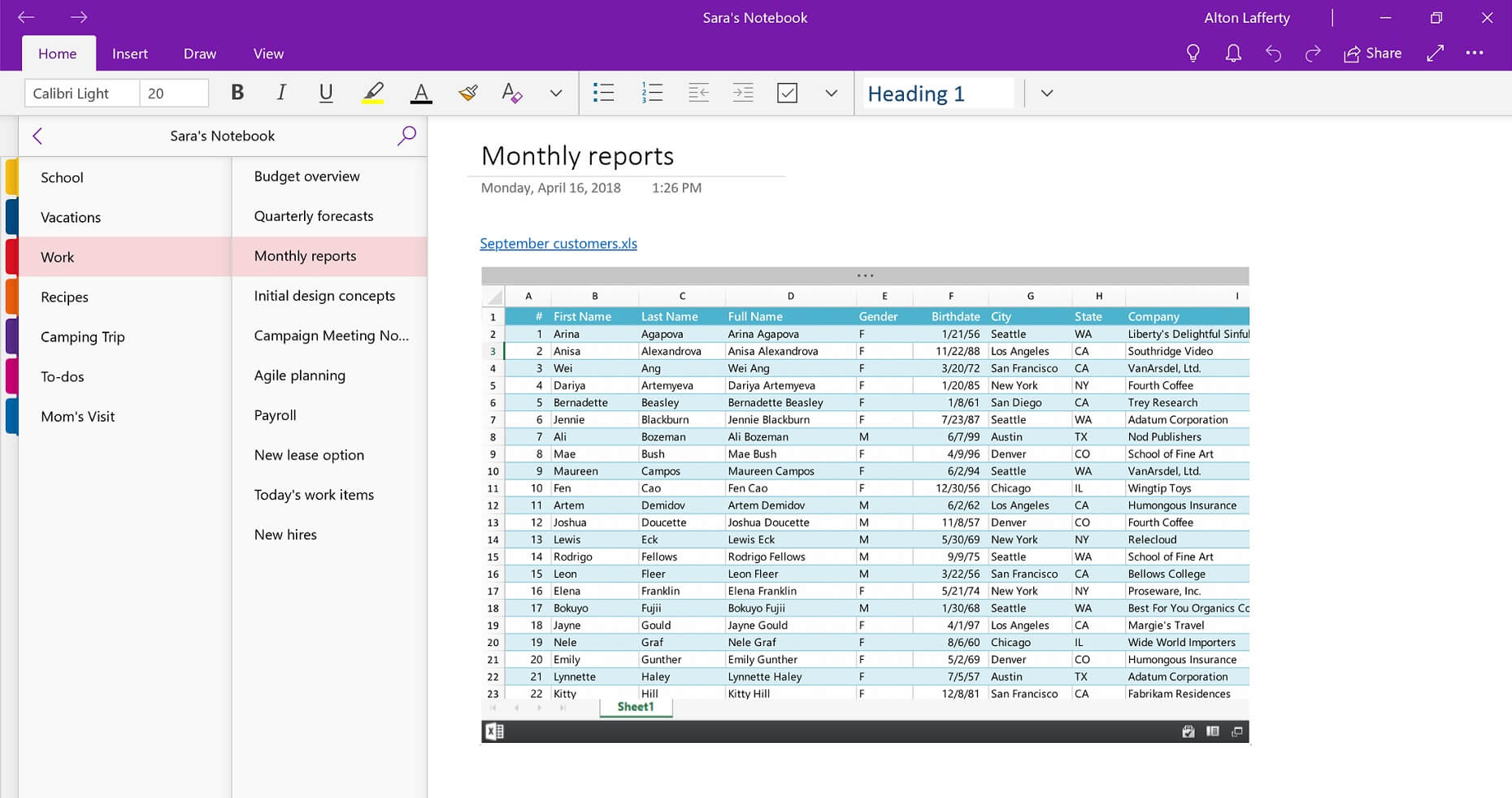 Another one of the free alternatives to Evernote is MS OneNote. This one is free to use on your laptops, PCs, and smartphones. It gives you the feature of having separate notebooks where you can save your notes, images, links, or more.
You can capture your ideas on the go or share your notes over the network. With a simple to use design, your notes are more organized with their separate sections and pages. Also, you find your notes where you left them before.
Microsoft OneNote gives the functionality of using a colorful interface by offering an ink feature to draw your thoughts using a stylus or finger. This makes it much more interesting to use. Let's take a look at more of its interesting features.
Key Features
MS OneNote works well with other office apps. For example, you can insert Excel formulae into your OneNote notebook.
You can sort your content across notebooks, pages, and sections. This makes them more organized.
For added functionality, you can insert videos, online, and recorded audio notes and other files.
With its sharing feature, share your content with the people you want. Also, it will save you from misuse of your important data.
You can sync your notes via OneDrive to access them anywhere anytime.
You can find your most recent notes quickly or search the older ones. There is a search option where you put the relevant phrases.
It is accessible on your Mac, iPhone, iPad, and any other device.
For better security, you can secure your notes with a password or touchID. Only those who know that password will be able to access that.
Pricing
Microsoft OneNote is free of cost for download on macOS, iOS, and Android with the standard 5GB storage on OneDrive cloud storage. For extra storage space, get 50 GB for just $1.99 per month.
---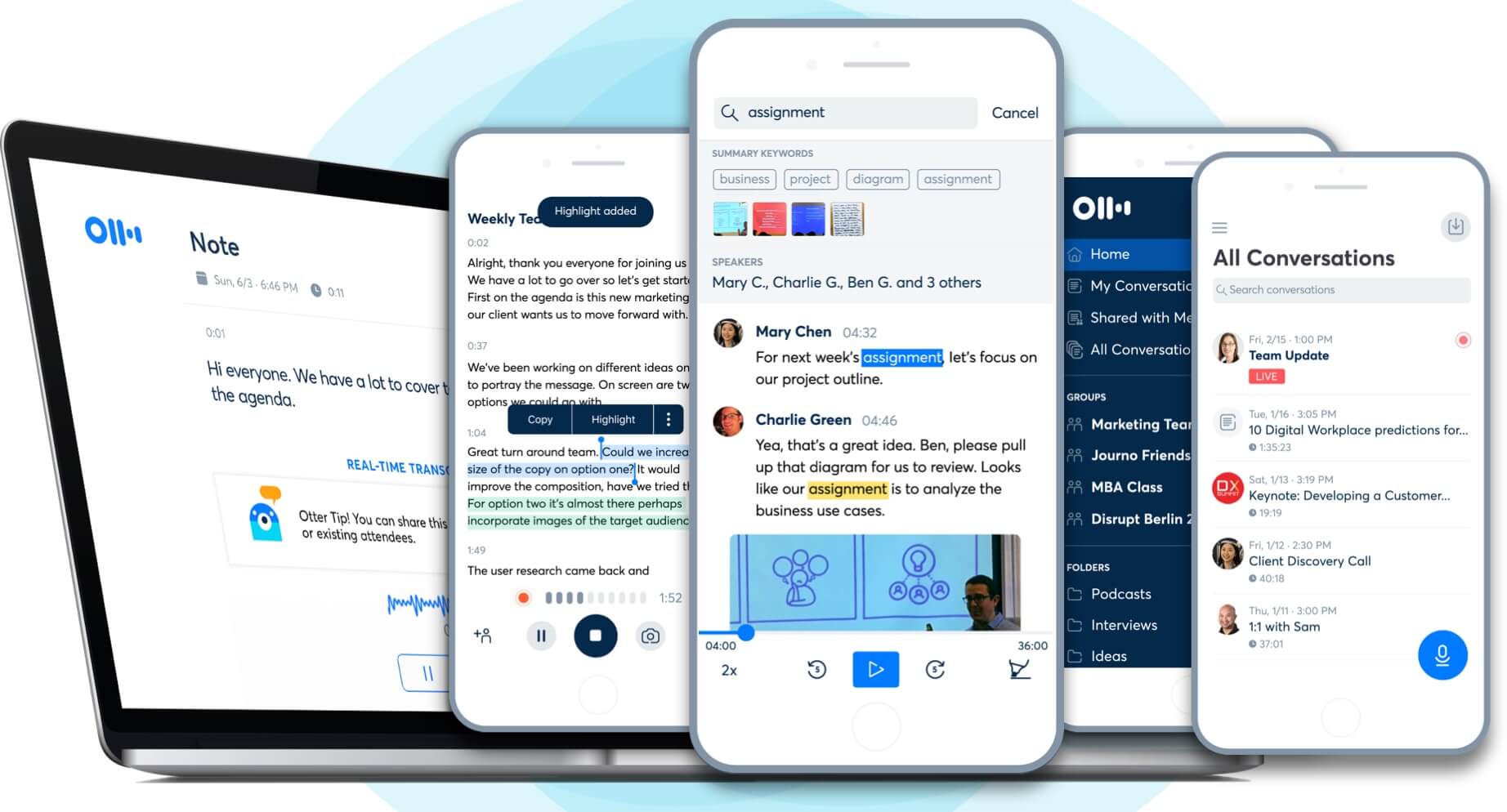 Our next pick for the best Evernote alternatives in 2023 is Otter. Otter makes a recording of conversations and meetings less arduous. This one is a tool where you can record, transcribe, or share audio recordings with your peers.
Otter voice notes have added functionalities that include capabilities for larger enterprises' teams. You can take notes, search, play, edit, and organize them while sharing them from any device.
Otter voice notes are simple to use software programs like Evernote which lets you save your time and effort. So, skim through your notes and long recording to get what you want. Let's read more about its features.
Key Features
You can check basic information for conversations, such as recording date, time, and total length. This can give you an idea of the tasks and their time of uploading.
Otter offers cross-conversation speaker identification. So, when many participants are there to speak up, Otter manages it smartly.
You can keep everyone on the same page by live notes. Everyone gets to know when new things are added.
You can also create note groups and edit shared notes. Groups make it easier for you to share with the relevant people.
With Otter voice notes, you can get real-time streaming transcripts. This can make it easier to type long notes with the use of voice.
Find your notes with searchable images, audio, speaker ID, and key phrases.
Otter has 600 minutes of transcription free.
Pricing
Otter Voice Notes offers both free and premium Pricings
Free: Free 600 minutes of transcriptions per month.
Premium: premium gives you 6,000 minutes of audio per month. It costs $9.99 per month. Premium also features priority email support and export options.
---
Download: iOS | Android app not available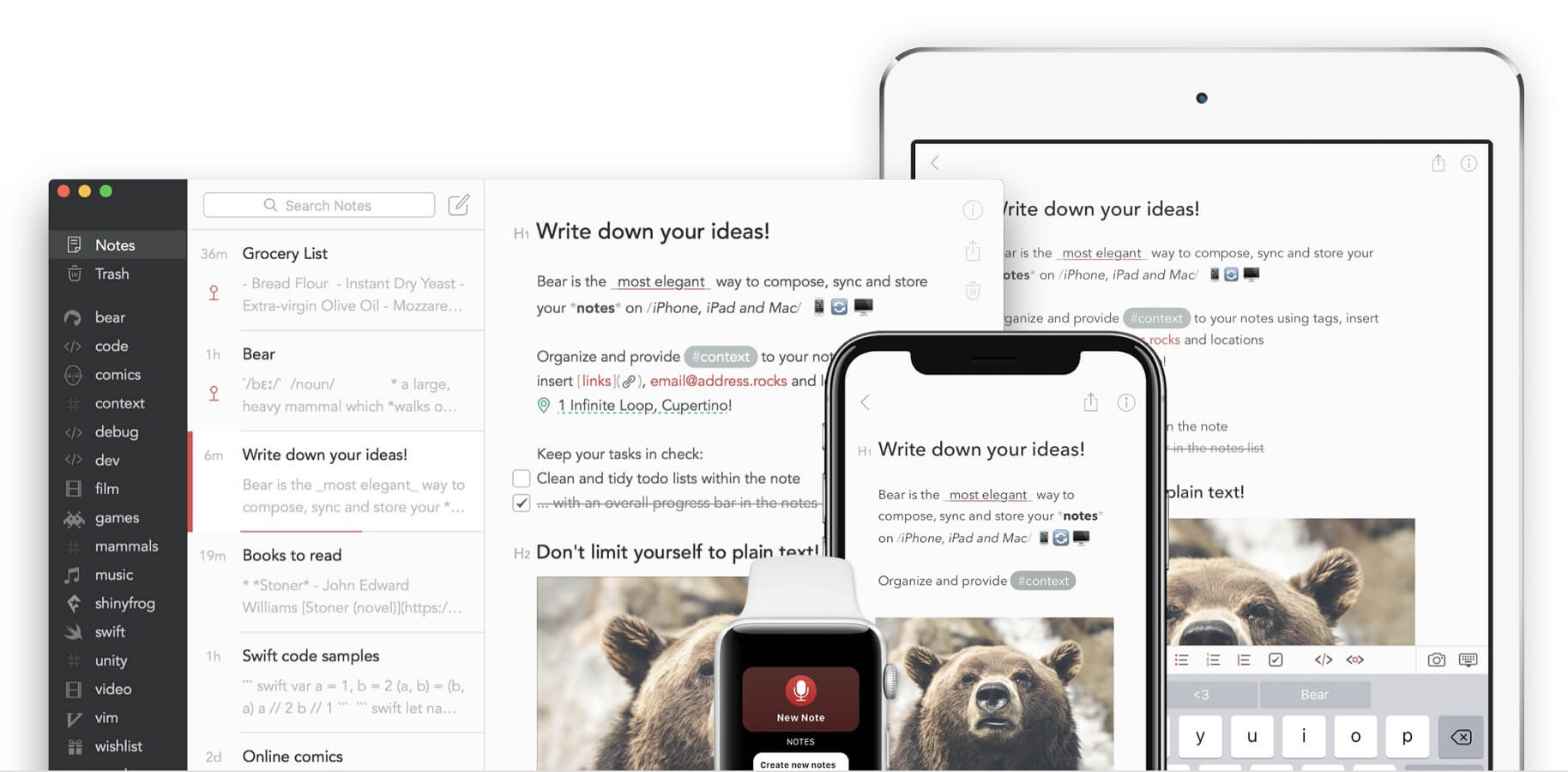 Bear is another one of the free Evernote alternatives designed for crafting notes and prose. You can use it on your iPad, Apple Watch and Mac. Designed with a user-friendly interface, this software lets you edit your text by giving word suggestions.
There are other powerful features such as markdowns, pictures, and tagging. We will be discussing that below. It also allows you to sync your notes between devices. So, you won't have to worry about its storage.
Coming with different writing styles and highlighting colors, Bear Note is a complete package for storing your notes efficiently by having multiple lines of tags. Now, let's take a look at its important features.
Key Features
Bear allows you to add images, PDF, audio, etc to be inserted into your notes. This can be accessed via Bear Notes on any device.
There are multiple themes to choose from having lighter to the darkest ones.
You can search a particular note, a text across a single stored note, or just within a selected tag folder.
Bear gives you multiple export options. So, you can export your note as txt, Markdown, PDF, HTML, DOCX, RTF, ePub, or as JPG.
Bear has shortcuts to add styles to your texts quickly. You just click on them and there they are.
It recognizes automatically elements such as links, emails, or more within the notes.
There are advanced mark-up options that make you write better.
Pricing
Bear comes with a Free and Pro plan. Its free version offers no note syncing features.
Pro: available for $1.49/month or $14.99 on the yearly plan with a free 1-week trial. Pro allows changing themes and syncing across all devices.
---
6. Box Notes – Best Evernote Alternative for Android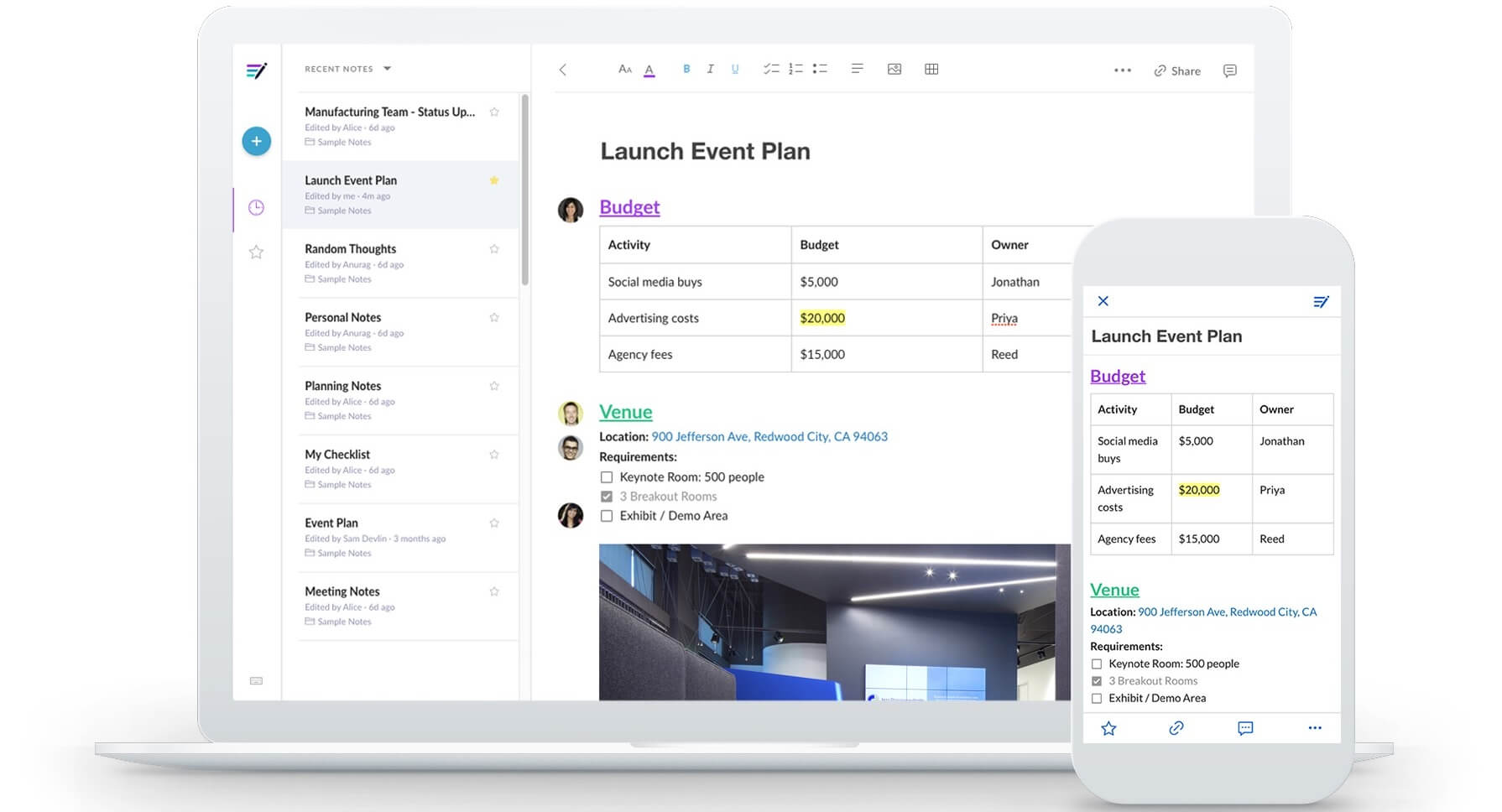 Decent note-taking software for individuals and teams. Developed by Box.com, this one is a great appeal to students, writers, and compilers for organizing notes. Box Note allows you to organize notes into notebooks and tag notes for sorting.
Box Note gives you the power of real-time collaboration which is ideal for teams. That makes this app to be a good choice for those in offices or working in teams over a project.
From simplifying your workflow to sharing your work across all teams, Box Note is a great tool for storing an excessive amount of notes and files. You can capture the on your PCs, laptops, and other devices while being connected to the internet. Let's see what features it has to offer.
Key Features
Box Note gives 10 GB of storage to store and back up all your documents and files.
With its search tool, you can search within PDF, PowerPoint, Excel, Word Docs, and more.
You can also add comments on the documents to share your ideas and feedback with the rest of your team.
Stay in sync with your data and share it on storage which can sync all of it. So, you can access it anywhere anytime.
You can also get offline access to your files and folders. This is particularly true for the recently opened files.
Every note in the Box Note is secured with enterprise-grade security and compliance standards, including HIPAA and FedRAMP.
You can make any changes and revert to the last versions anytime. There is a good undo option in it.
Pricing
Box Note offers two pricing plans
Free: Including 10 GB storage
Personal Pro Plan: for $79.99 per year with 100 GB of storage and additional bug fixing improvements.
---
7. Simplenote – Best Evernote Alternative for iOS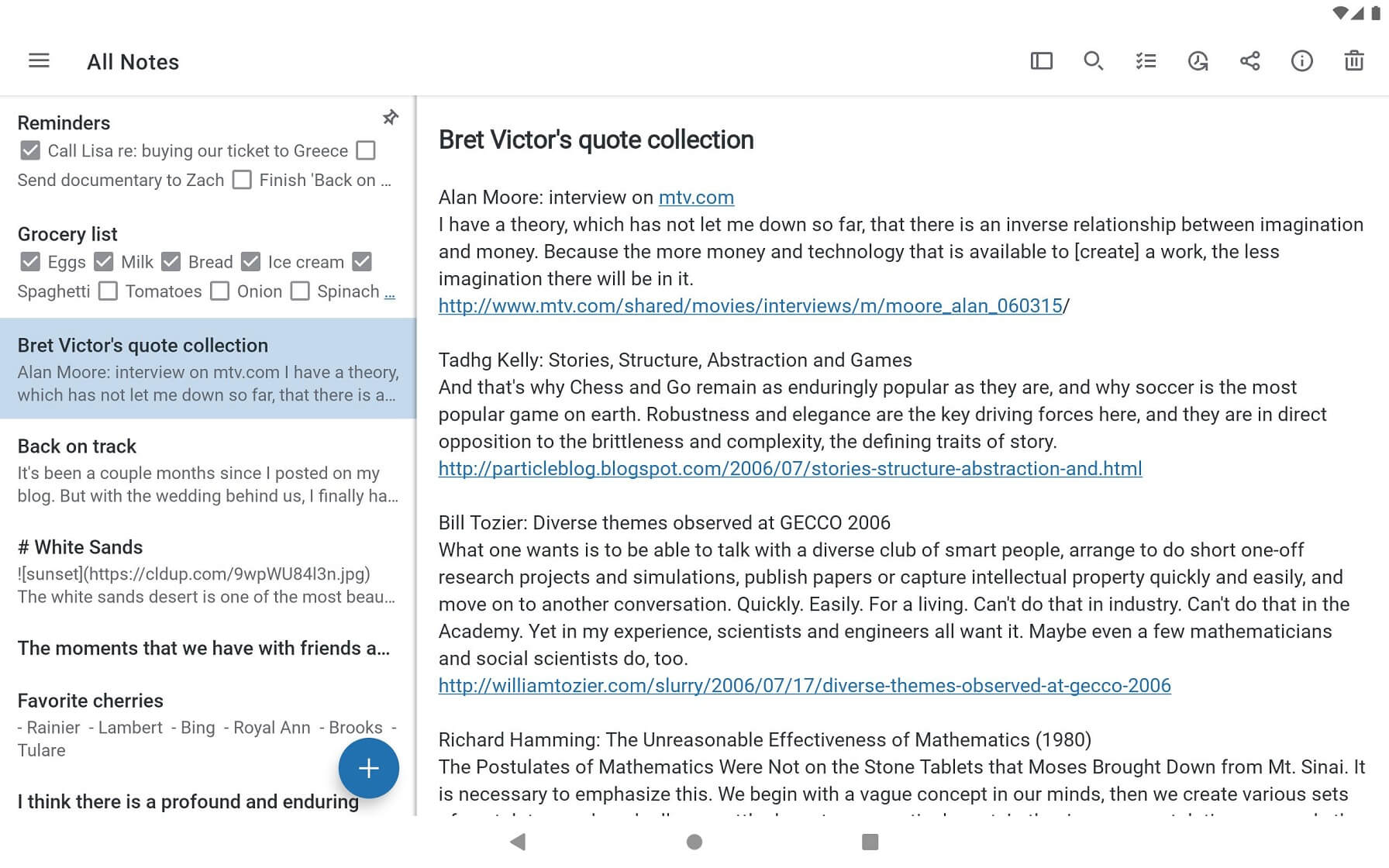 This one is a much simpler Evernote alternative. Available for Android, Mac, Linux, and Windows, Simplenote only supports text. That means there would be no images or videos and this makes it quite dull.
Simplenote is a software developed by WordPress. Many features are missing which makes this software just for note-taking. But, it is a way to have quick notes. Also, you can organize your notes within Simplenote with time.
Simplenote is good to have when you don't want to waste your time on storing notes. You can have them at once with its simplest methods. Let's have a look at its key features.
Key Features
You can share lists, instructions, and publish notes online. The sharing feature allows you to share work with the right people.
You can find your notes easily using instant searching and tags.
You can also backup your notes. Cloud storage will help you do so.
It takes a simple and minimalistic approach with no formatting toolbars.
Users can make and edit notes offline too.
There is also Markdown support using the web app. You can go to settings and enable markdown support.
Simplenote makes you store your notes on the cloud and syncing them.
Pricing
Simplenote is a completely free Evernote alternative.
---
Download: iOS | Android app not available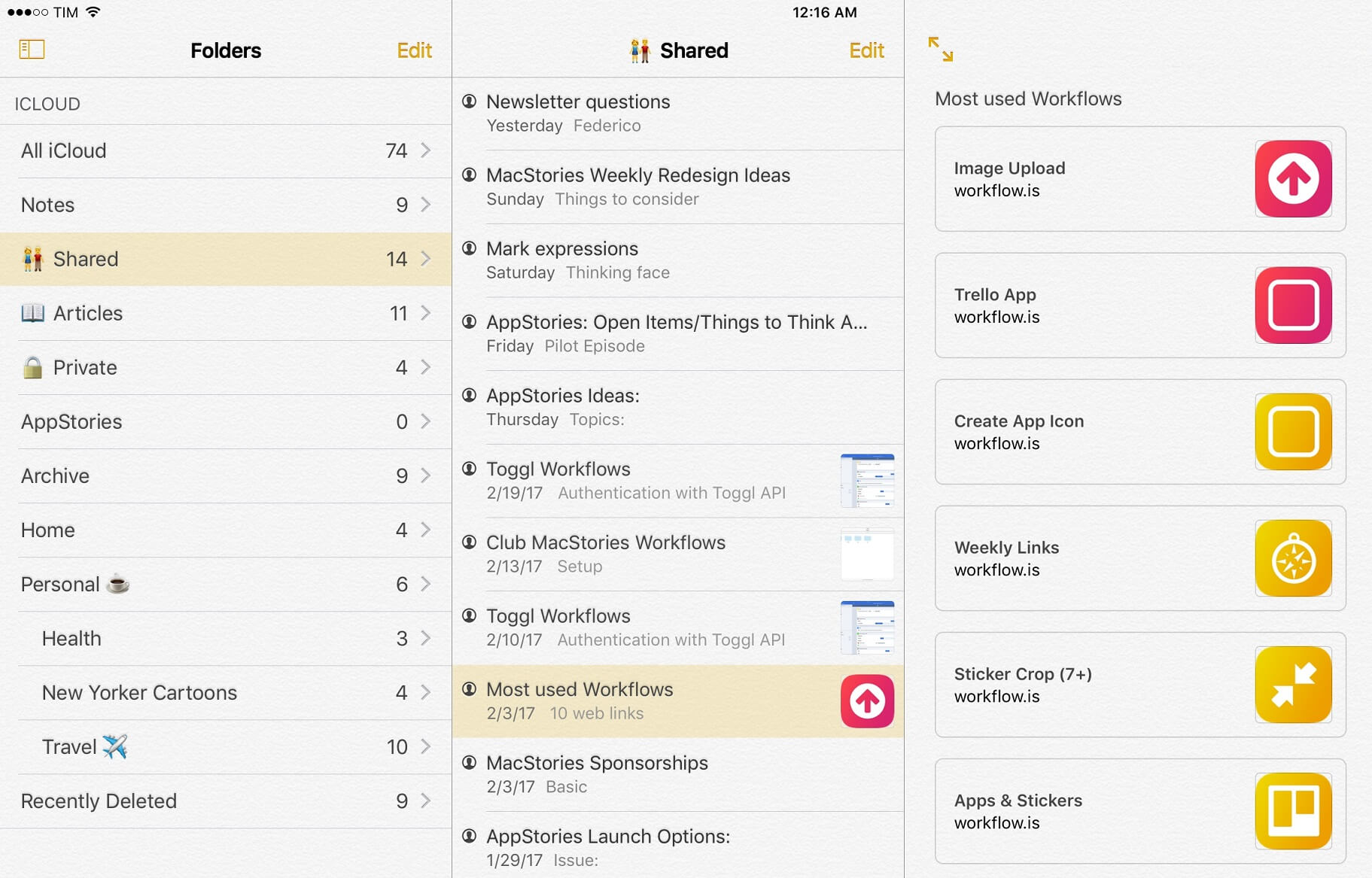 Apple iCloud Notes is another great app for Apple users. It is a powerful and complex app as reported by Apple users. It is because of its functionality that users have not been able to fully explore the software.
Apple iCloud Notes comes with basic as well as advanced features which we will be discussing later on. But, this is a good choice and alternative to Evernote if you want to keep your notes organized in one place.
Also, there are drawing and encryption notes feature that make this software/application secured and fun to use. Let's take a look at more of its features.
Key Features
You can take notes in Apple iCloud Notes with much simplicity.
There are formatting options that you can use to edit and style your text. These are just buttons that make the right changes.
You can also make a checklist by using its checkmark icon. So, you know which tasks are done.
Also, you can create drawings and sketch on your phone if you are a visual/creative person.
Apple iCloud Notes allow you to add existing photos or capture new ones.
You can also scan documents with it. Capture them just like your regular camera and scan them.
iCloud notes are encrypted which means all of your notes are secured.
Pricing
The price varies with the amount of storage your iCloud has to offer. Additional storage can be purchased at $0.99/month (for 50 GB of additional storage).
---
9. Notion – Powerful Alternative to Evernote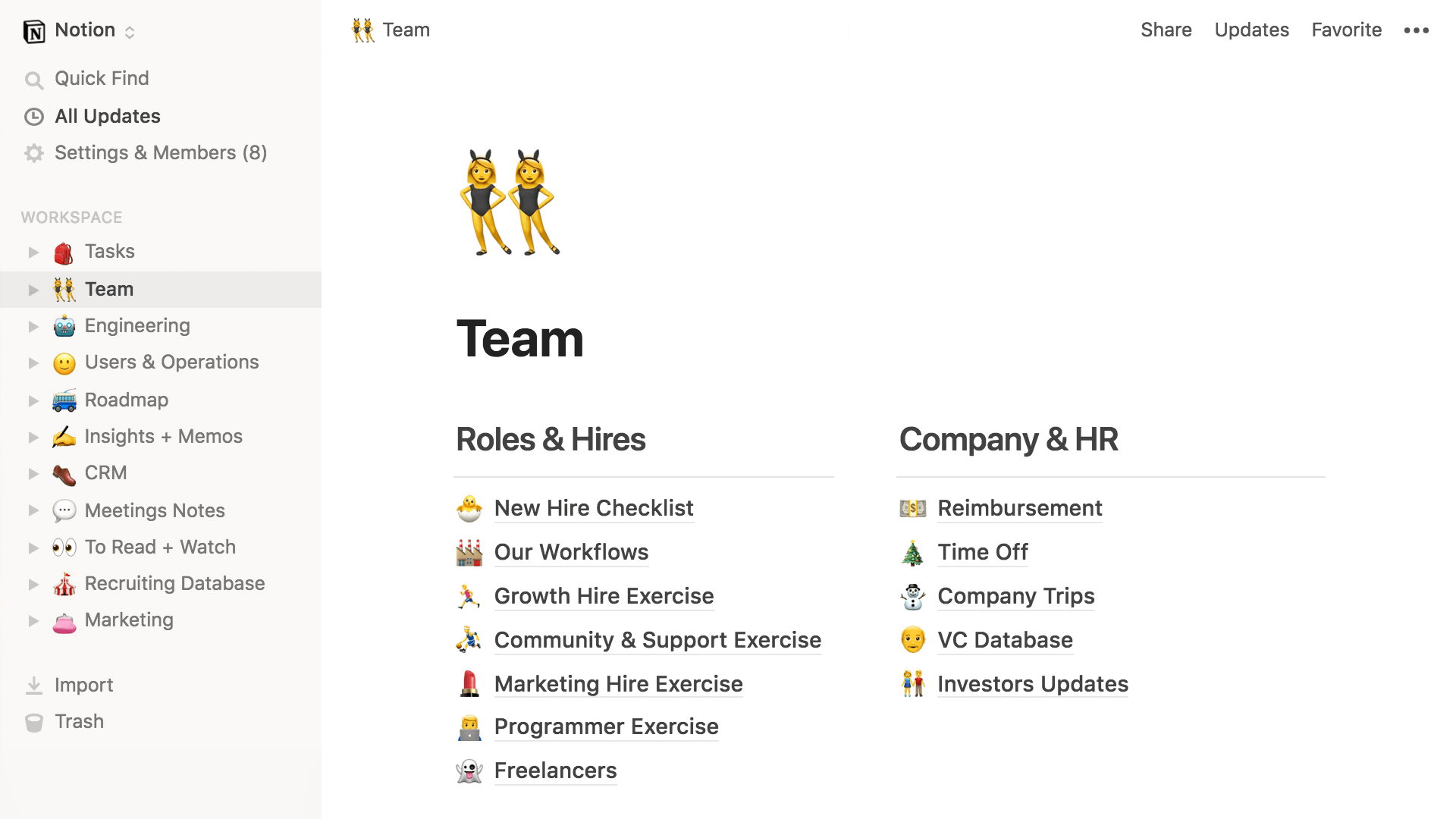 Notion is another one of the most competitive alternatives to Evernote. With this, you can have all your tasks and projects in one place and that too in an amazingly organized way. It not only stores your notes but makes you have a nice workflow.
This amazing Evernote alternative has a Kanban-style which makes it a good choice for use in office work. It is software that can be integrated with databases and spreadsheets. It's easy to use and colorful interface makes it fun to use for everyone.
With this, we can easily consider it to be a strong Evernote competitor. Let's read more about its features.
Key Features
Notion supports more than 30 media types. You can make your notes more fun by adding photos, videos, and more.
You can visit your pages offline which are downloaded when you are online.
With the Kanban system, you can easily manage your tasks.
You can rearrange your ideas in any order that you want. Put those in preference that needs to be done first.
Also, there is a comment feature beneath each task. You can add comments for a particular task instantly.
You can collaborate in real-time. Any changes you make will be notified to everyone on the board.
Say goodbye to messy folders with their folderless organization.
Pricing
There are 4 plans that Notion offers:
Free: costs $0 with basic features such as an invitation to members, exportation, and uploading of max 5 MB file
Personal: costs $5 per member/month and $4 per member/month for a whole year with unlimited invitations, no upload limit, permissions control, access version history, and exportation
Team: costs $10/month and $8/month for a whole year with unlimited invitations, no upload limit, access to admin settings, access version history, and permission controls.
Enterprise: costs $25 per member/month and $20 per member/month for a whole year with all features of Team plan plus managing of employee access, customer success manager, exportation.
---
10. Quip – Best Evernote Competitor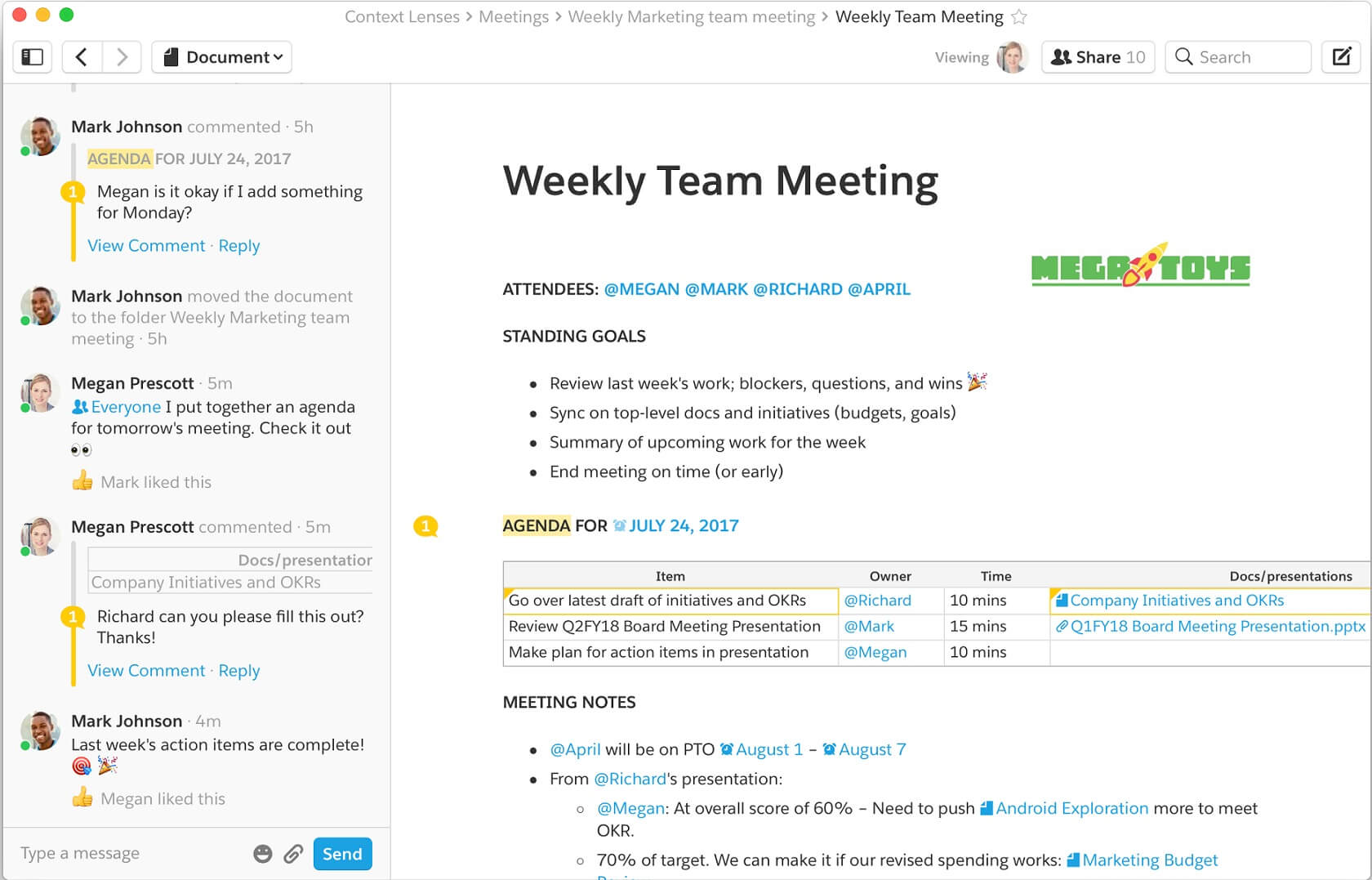 Available for Android, Windows, and Mac, Quip has all combinations of documents, spreadsheets, checklists, and team chat. This one is a good alternative to Evernote which gives a nice interface for storing documents, notes and organizing them properly.
Watch you and your team coming alive by having all tasks in one place. You can get access to your files and notes anywhere anytime because of its syncing feature.
Quip is hard on squashing bugs and that is why it is offering secured storage of your important data. Let's see what else it has to offer.
Key Features
It has a real-time chat built-in so you keep your team updated about the new changes.
Quip has a single live version of the interface that everyone can view and edit simultaneously.
Your data is completely protected with its data protection policy.
There are embedded beautiful spreadsheets that support over 400 functions.
You can import your docs from other note-taking software. This can include any other app.
It offers real-time chat for instant collaboration. Everyone is updated on the new changes.
Quip has a great interactive user interface which is easy and fun at the same time.
Pricing
Free: with basic Quip features for note-taking, document management, and group/1:1 chat
Starter: $10/user/month billed annually with unlimited docs, spreadsheets, slides, group chat, and mobile access
Enterprise: $25/user/month billed annually with single sign-on enterprise API, customization, and custom live apps
Customer 360: request a quote for enterprise features plus edit live docs, spreadsheets with live Salesforce data, 2-way sync with Salesforce data.
---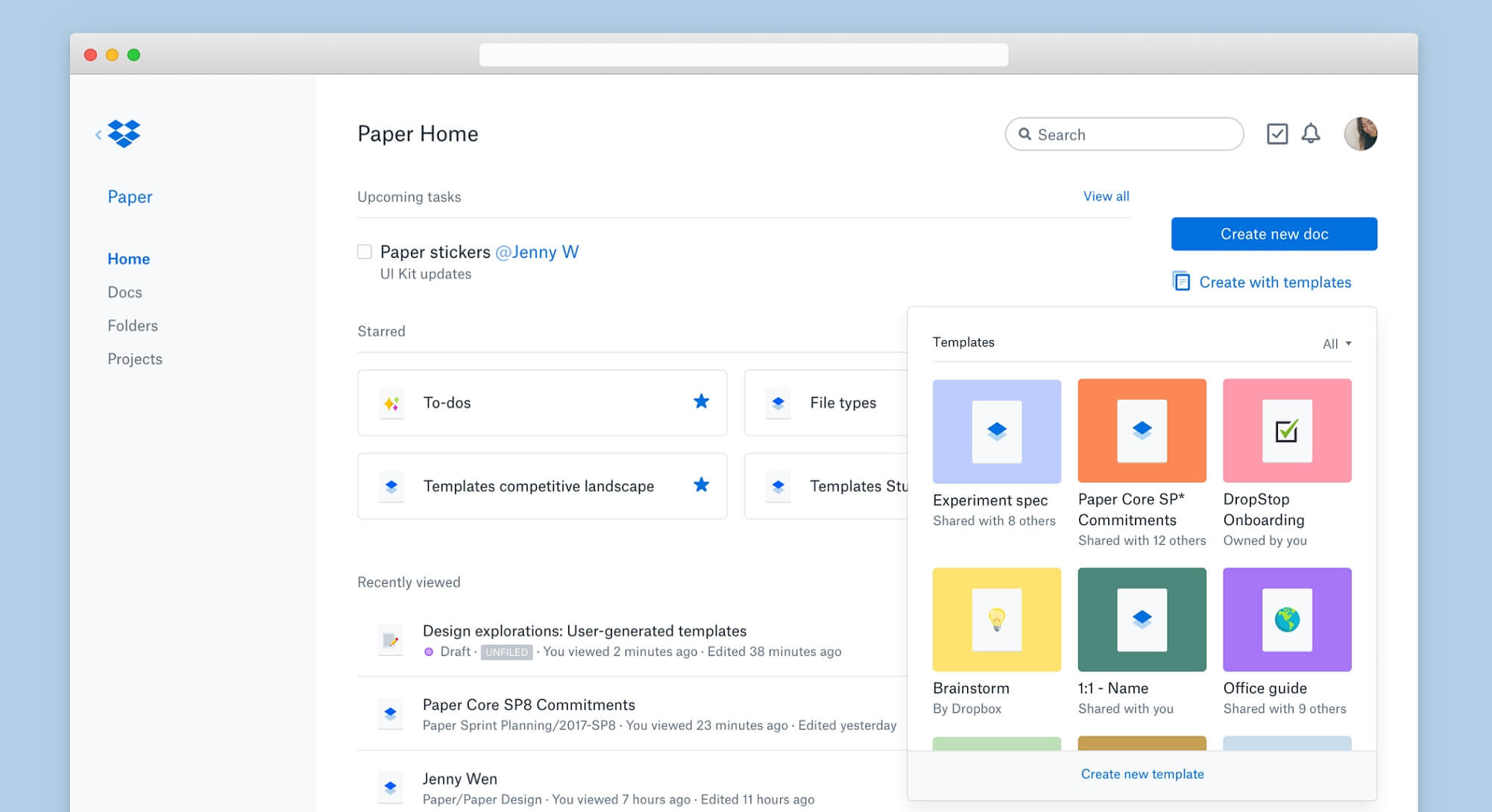 Another alternative to Evernote is Dropbox Paper. This one includes everything from images, videos to code, and sound. You can also share your notes and ideas with other members using the same software.
Dropbox Paper is a platform for dispersed teams who want to work in a unified space to exchange tasks and ideas. By using it, you can keep track of your meetings and get more work done.
Coming with advanced features for formatting, Dropbox Paper has also a user-friendly interface and quick ability to perform actions.
Key Features
With easy to use formatting, you can create beautiful docs without spending so much time on them.
You can insert a timeline into your notes if working on a project. This automatically issues a warning if something is not done.
What's more, you can also code in Dropbox Paper. It will automatically convert the formatting to match your programming language.
It comes with free storage of up to 2 GB. You can always purchase its plans for more storage.
You can also import content from other resources such as YouTube, Spotify, and Instagram.
Easily access, edit, and comment on your recent notes, even when you are offline.
On iPad, you can create sketches and drop them in your documents and notes.
Pricing
Dropbox Paper comes with the following 4 paid plans:
Free: with storage of 2 GB
Standard: costs $12.50/user/month with 5 TB storage and easy sharing
Advanced: costs $20/user/month for unlimited space and security features
Enterprise: Customizable solutions
---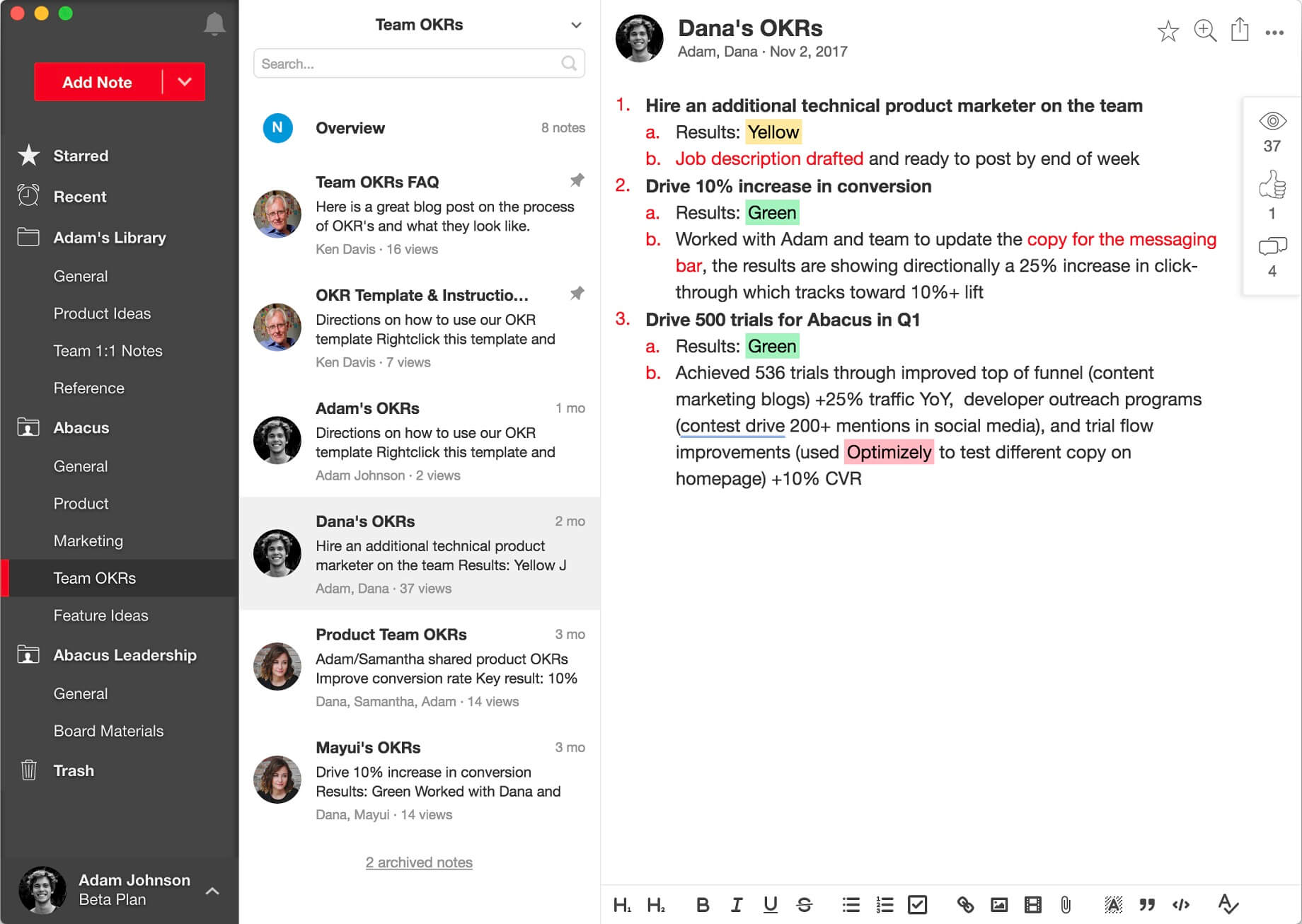 Notejoy is another platform for working in collaboration with teams and individuals. With this, you can make notes, share your ideas quickly, and have real-time collaboration and availability.
Notejoy makes you compose your notes productively. You can make it more detailed by adding images, docs, videos, or more. Not only this, but you can also clip and share blazingly faster.
Notejoy is a safe platform to share your work with those you want. You can also integrate your favorite apps with this one. Lets read more about its features
Key Features
Notejoy is available for Web, Mac, Windows, iPhone, iPad, and Android.
You can customize it to change theme, font, sidebar, and pane widths. This makes it more appealing and organized.
Notejoy is a safe platform that offers end-to-end encryption, password-protected notes, two-factor authentication.
You can recover deleted notes. There is an undo option for that.
You can also export notes in bulk. Send them to the relevant people at the relevant platform.
With fuzzy matching, you can find the right grammatical words.
You can add hashtags for more organization of your work. Hashtags set your notes apart from each other and make them easier for you to find.
Pricing
Notejoy offers four different pricing plans for its users:
Free: includes up to 5 users, 3 team libraries, 100 MB library storage, and up to 10 MB per file upload
Solo: costs $4/month billed annually for unlimited personal libraries, up to 5 GB library storage, complete security, history, and recovery
Plus: costs $8/user/month billed annually with up to 10 GB library storage, complete security, history, recovery, and commenting
Premium: costs $12/user/month billed annually with up to 20 GB file storage, team activity dashboard, and more
---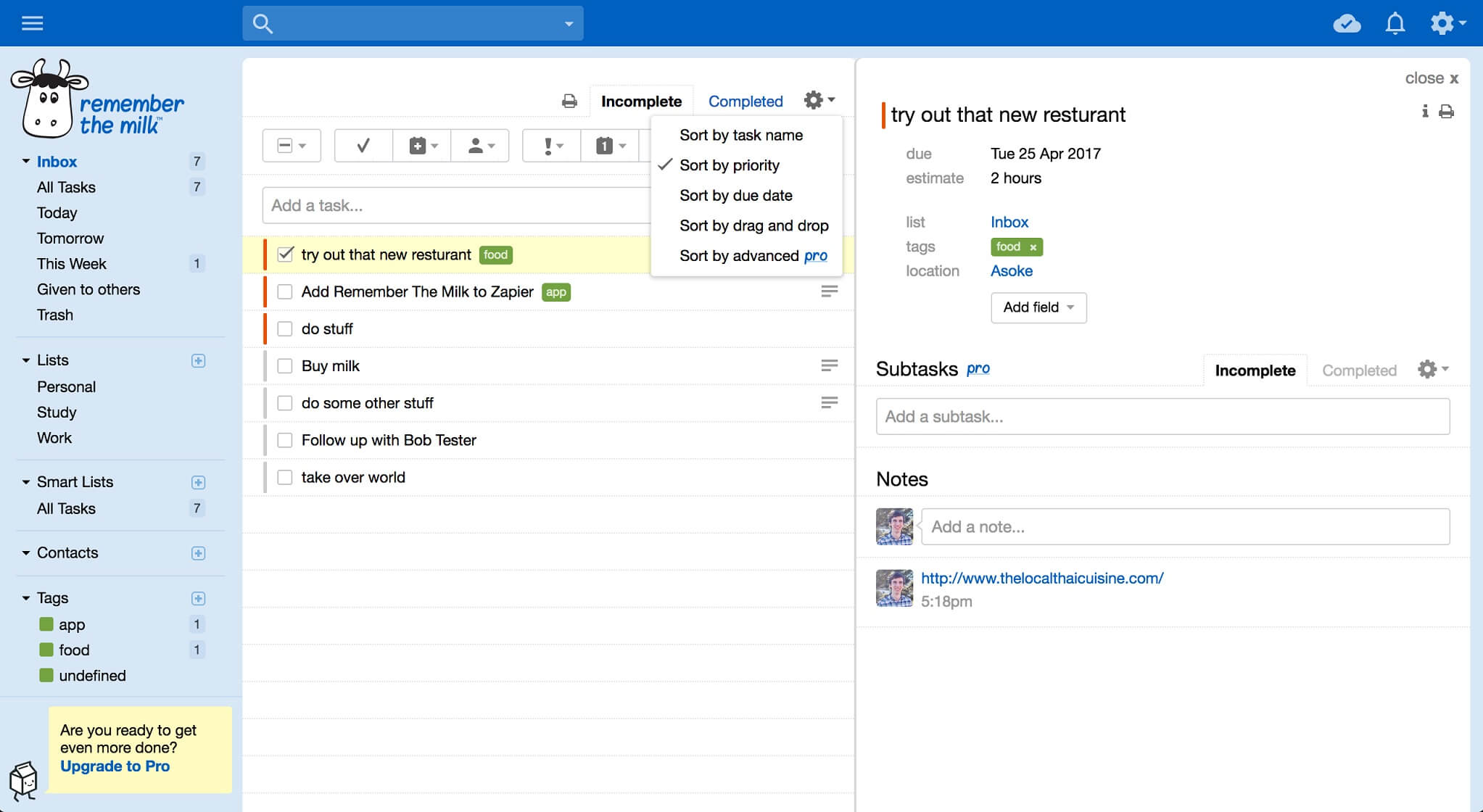 Remember the Milk is another great app for to-do listing and notes. You can add your tasks, create and share lists with others. It allows you to create notes and with the ability to sync them, you can have access to them from any device.
You can not only design a task but its subtasks too. There are reminders too that send you notifications for the particular task to get done.
Remember the Milk is available for your PCs, Android, and Apple. This one comes with an integrating feature so you can integrate your Gmail, Google Calendar, Twitter, and more.
Key Features
Remember the milk has few collaboration options in its free version too.
You can get access to your loaded notes offline.
You can search for anything in your tasks and sub-tasks. Also, save them in your smart list.
With color tags, you can make your tasks more organized and colorful. It makes them unique from each other.
With advanced sorting, you can sort and group your tasks any way that you want.
You can share your lists and tasks with others. The secure sharing feature makes you do this.
With bands and widgets, you can see your tasks at a glance.
Pricing
Free: With basic features
Pro: Costs $39.99/user/year for extra features such as push notifications, badges, and subtasks.
---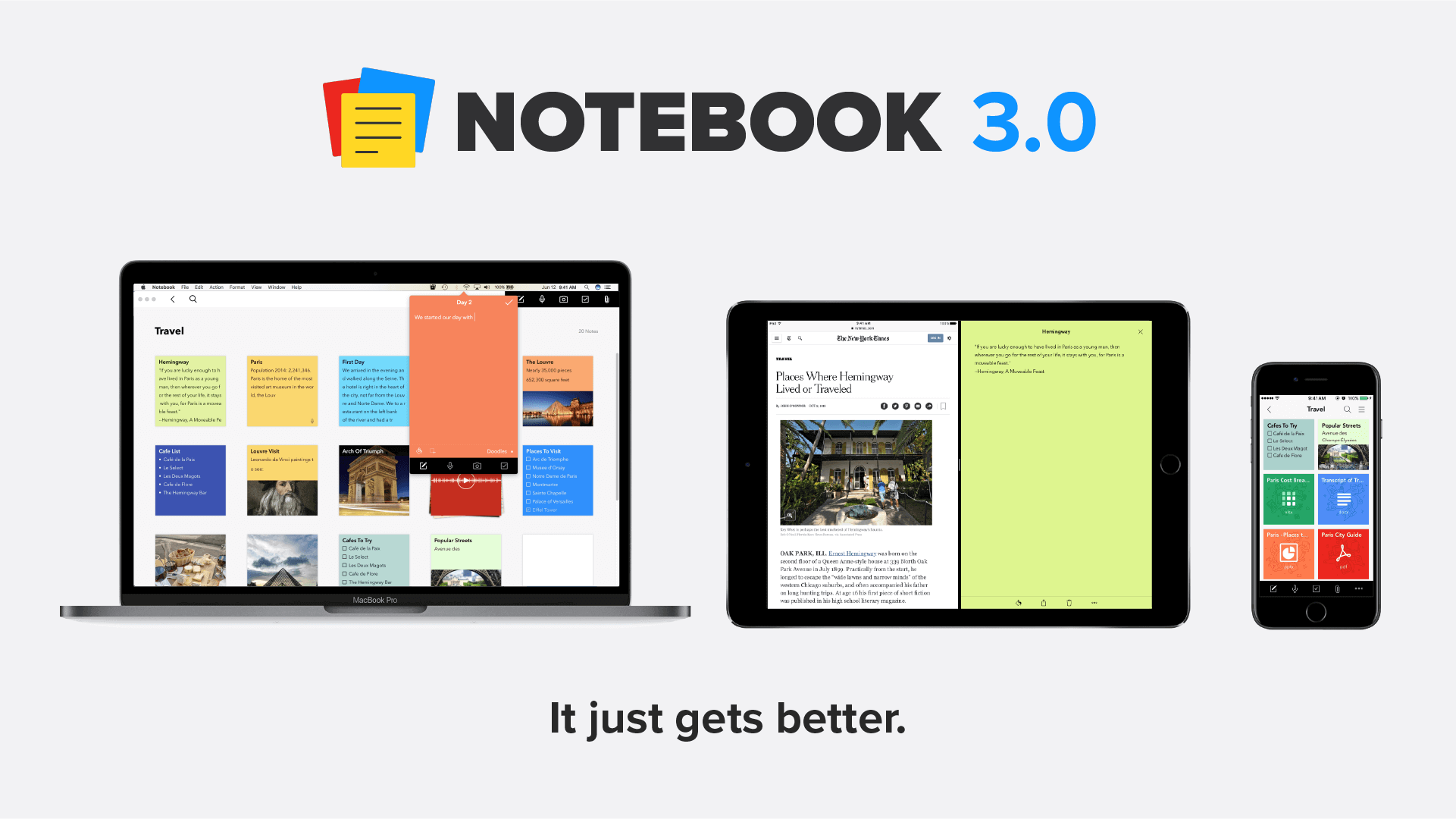 Zoho Notebook is another one of the free alternatives to Evernote where you can add text, sketch, and record audio or do more stuff. It has a nice interface which makes it a beautiful pocket-sized notebook.
Keeping things more organized, Zoho Notebook is there to organize every text that matters to you. So, note them down and add security features to avoid misuse. Zoho is available for Mac and Web apps.
Zoho Notebook is free and offers all in one time features. This means that it may lack few features which may be present in the other apps. Let's take a look at its features.
Key Features
You can add PDFs, word docs, spreadsheets, and more stuff to your notes. This makes it more interesting.
There is a scanning option that can scan business cards, documents, and more.
Zoho gives a security feature with passcodes and Touch ID. So, you know no other person can access it.
You can also add a sketch to it. The sketch card makes you jot ideas and sketch your thoughts on your notes.
Zoho can add reminders to the tasks so you are notified when they need to be done.
Tag your notes so that they are easy to find. The tags make them more visible.
With the syncing feature, you can access your notes anywhere anytime.
Pricing
Zoho Notebook is 100% free to use making it the perfect free Evernote alternative.
---
Mobile apps not available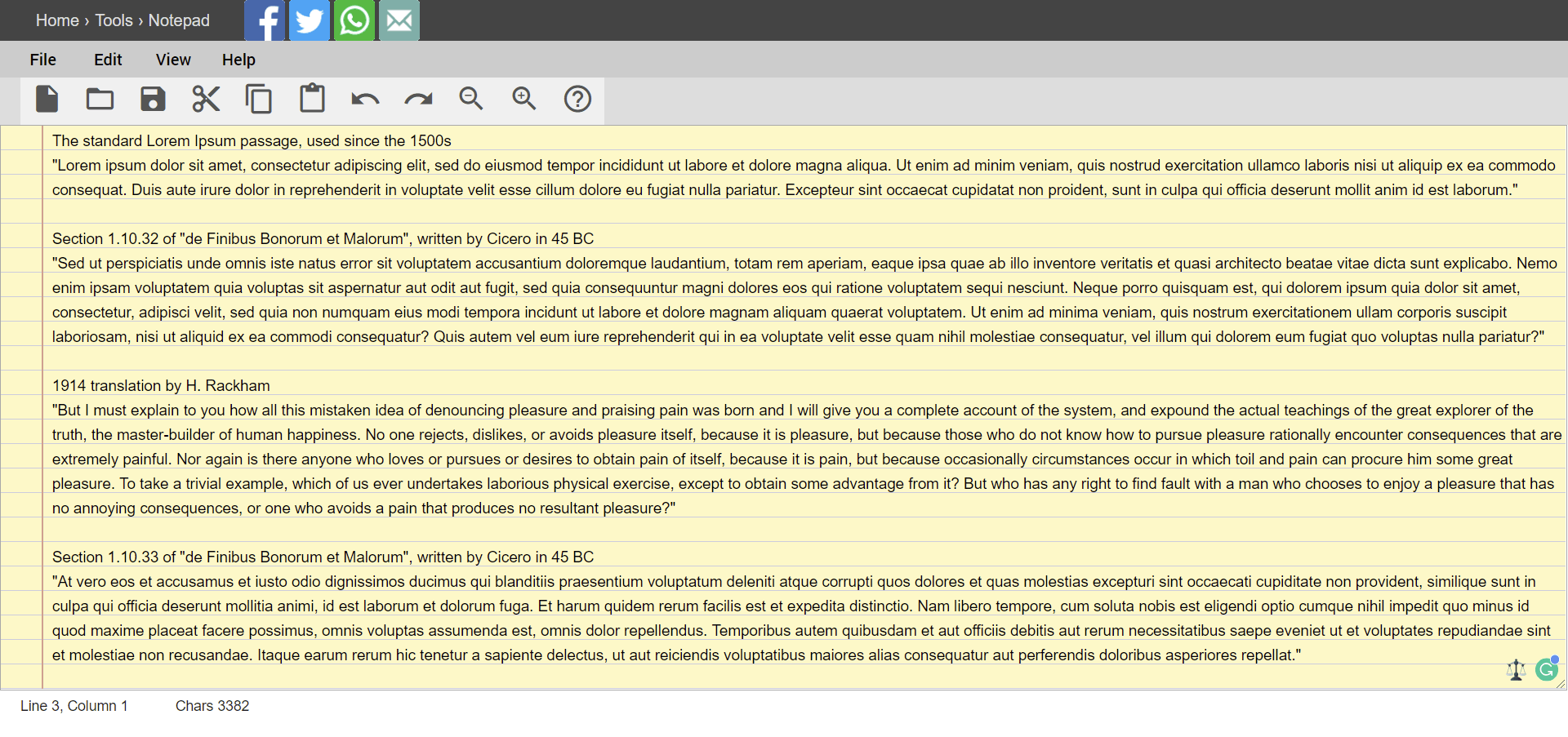 Rapidtables Notepad is not like Evernote or other similar apps but it helps in jotting down ideas and notes instantly. There is no login required for this. They are good to use to write your codes or notes with the option of limited modifications.
It is an easy to use online software but has no app. You just use it online and the file is saved on your downloads with the name given by you.
Let's see what other features we can have from Rapidtables Notepad.
Key Features
You can create as many new docs as you want. It is a freely available tool online.
There is a cut, copy, and paste option just like MS Word.
There is also an undo and redo option just like usual MS word.
The files are saved with a .txt extension. You download them.
It has just a plain interface where you can type.
Rapidtables Notepad is good for those who just want to type and not include other features.
You can adjust text size by zooming in and out.
Pricing
Rapidtables notepad is completely free to use. The only drawback it has is that there are no mobile apps to sync your notes on the go. If you only want to make notes online, this could be the best free Evernote alternative for you.
Conclusion
Notes have to be great. It should give you the info you want. For some people, design and organization matter while some are okay with the text-only. Ever since their inception, note-taking apps are helping people a lot.
That is why we introduced you to some of the best Evernote alternatives in 2023 which you can try using right away. Also, lets us know in the comments which note-taking apps you are using?
---
Other SaaSy goodness on All That SaaS: