Google Chrome extensions provide added customization and flexibility to improve your browsing experience.
Google Chrome is without a doubt, the most-used web browser in the world. Its trusted reputation is very much earned because of its durability, user-friendly interface, and productive features.
The Best Google Chrome Extensions in 2023
Google Chrome Extensions: How-Tos & Tutorials
Chrome makes an immense difference in our everyday browsing – yet that is only the beginning.
What Are Google Chrome Extensions?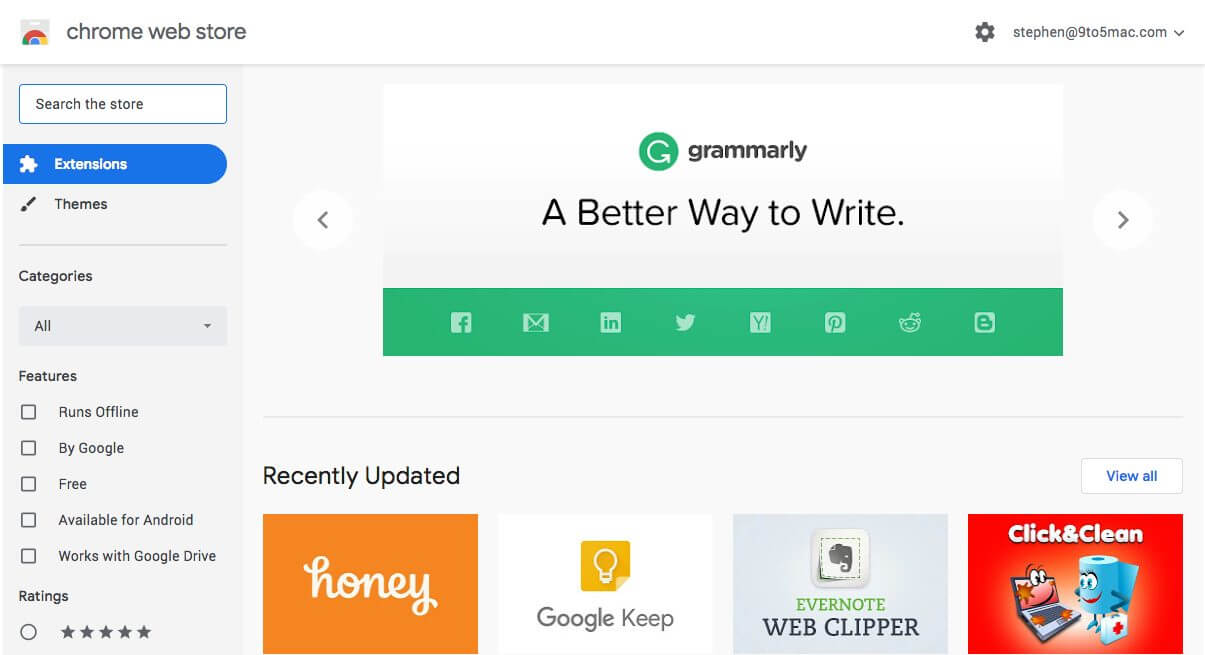 A browser extension is also called a plug-in. It can take advantage of the same Application Program Interfaces (APIs) that JavaScript can on a web page. However, the extension can do a lot more since it also has access to its own set of APIs.
To equip your Chrome browser with added functionality, smaller programs, widgets, and apps can be installed on your browser. These are called Google Chrome extensions.
However, the question arises, what can the Google Chrome extension do for the user?
This allows the user to add new features to Chrome, which in return lets them alter the mechanics of the program for the user's convenience.
Examples of Google Chrome extensions can be:
Ad-blockers
Password managers,
Cloud storage services,
To-do list apps,
SEO tools, and many more
Why Are Google Chrome Extensions Important?
The purpose of these extensions is to allow users to be able to perform tasks with ease and get the most out of the website they visit. The best Google Chrome apps and the best Google Chrome extensions bring a great deal of ease to Chrome users.
Extensions can make themselves visible in the form of menu items, custom toolbars, notification dialogs, and buttons on the address bar, which reveals additional content when clicked.
Moreover, if you can recall, extensions have the model of applying options pages, therefore, an app does not need to be created to support option settings.
The best way to modify and extend the behavior of the browser and web pages is to use an extension or a packaged app. However, users must choose an extension with a specific purpose.
For example, you can have an extension becoming a general-purpose app for the social bookmarking service, but there is a probable cause that this is a specific functionality that should be formatted in a different app. Therefore, is a high chance the user may want one function and not the other.
Beware of Malicious Chrome Extensions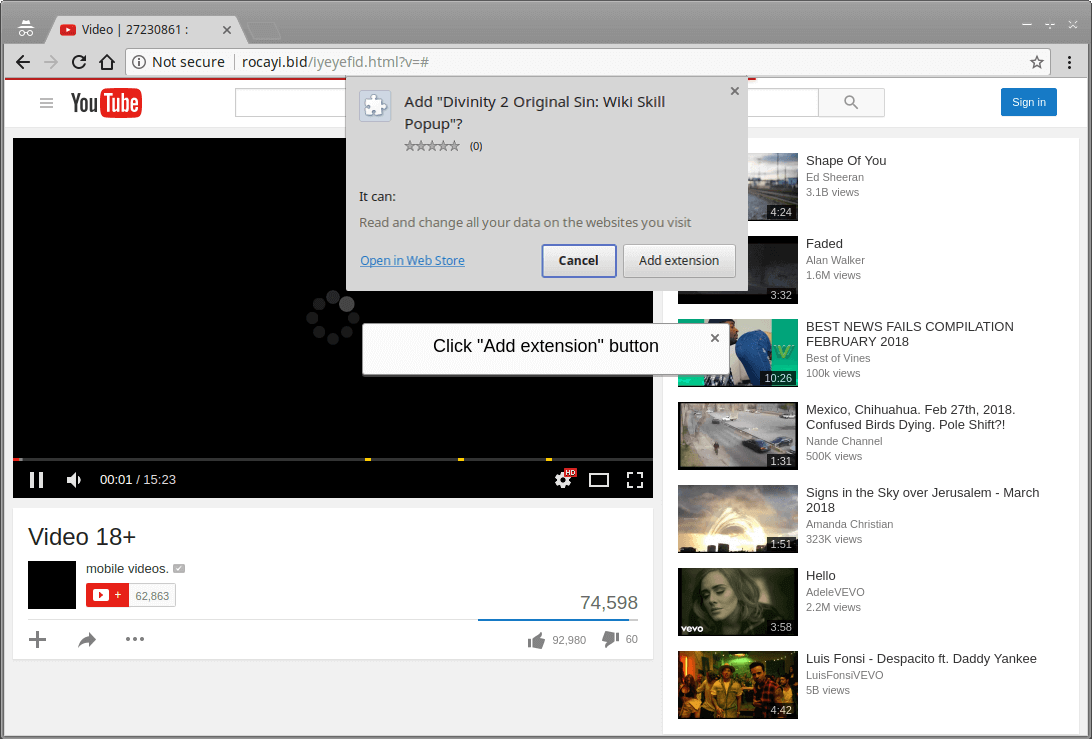 Nonetheless, even though some of these extensions are favorable to Chrome's functions, some of them have been developed in poor taste to modify Chrome's behavior unfavorably.
For instance, adware developers have created a technique in the program that changes the extension control without the user's permission.
These may cause unwanted changes in the settings of Chrome, by adding in annoying notifications for ads, changing the user's choice of search provider, or even taking over their homepage.
This is what is called a malicious extension in the tech development community. The plus point is, that these unsolicited extensions can always be removed.
The user also has to be careful that these malicious triggers do not have a long-term negative impact on their browser and device functionality.
But the most outstanding aspect of Chrome is that it offers an enormous library of extensions and add-ons to choose from. These Chrome extensions can revolutionize your browsing experience by adding functionality to your favorite browser.
In case you do not know what Google Chrome extensions are, they are small software programs that add extra functionalities to a Web Browser.
Be that as it may, there is a huge possibility of leaving behind the best of these Chrome extensions, since you most likely won't know to search for them.
Hence, we have picked up the best ones and gathered this list of 12 of the best Google Chrome extensions and add-ons for the year 2023. We have further divided these extensions into categories to help you pick the right one for yourself.
The Best Google Chrome Extensions and Apps (2023)
Best Chrome Extensions for Privacy and Security:
In this modern era, where almost any sort of information is accessible online and can be manipulated with ease. Securing your information maintains your individuality and autonomy.
That is why protecting your data should be your primary concern while being on the internet.
For this reason, Google Chrome provides us with these extensions to help us protect our data with efficiency. Following are the two best extensions for security purposes: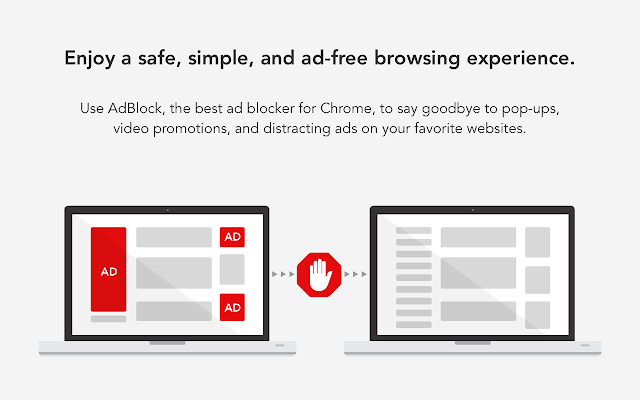 AdBlock does exactly what its name proposes, it blocks the irritating ads, popups,  autoplay videos. It is an online ad-blocker that protects your privacy by blocking the trackers. AdBlock is one of the best adblocking extensions for Chrome.
Furthermore, it improves page loading speed by saving memory. AdBlock is the right extension for a distraction-free internet browsing experience.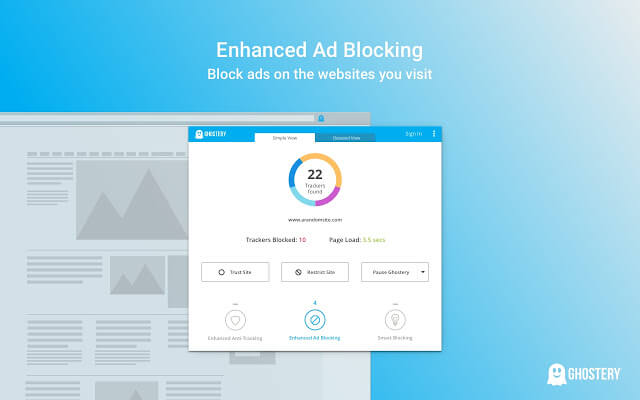 Ghostery is an incredible privacy extension that blocks advertisements from a web page. It enables users to detect and control trackers. Loaded with Smart blocking, it optimizes page performances for fast browsing.
There is also an Enhanced Anti Tracking capacity that includes another layer of security for the user's protection. Along with it, this Chrome add-on offers Ghostery Rewards that offers bargains as the user browse and buy stuff online.
---
Best Google Chrome Extensions for Social Media:
Social Media is a never-ending realm and managing it the right way is not everyone's cup of tea. Every time you surf the web you find a world of potential content ready to be shared on your social media channels.
Google Chrome offers a bunch of extensions that allow you to put right your time online. Consequently, sparing yourself time and energy.
There are so many great social media extensions out there to choose from. Here we have mentioned two of these to supercharge your social media experience on Chrome.
Get more productive when it comes to social media management with the best Google Chrome extensions for social media.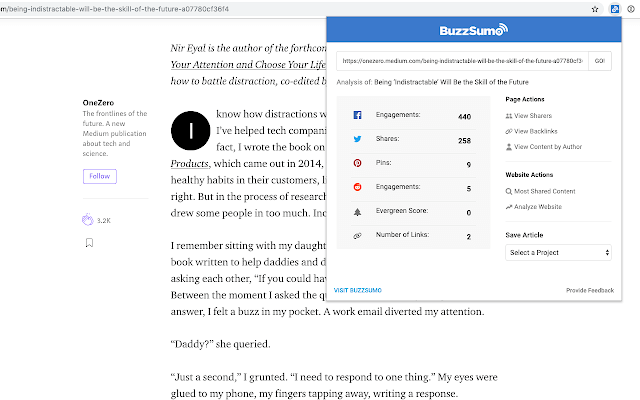 BuzzSumo is one of the most effective content analysis tools one can't live without. It allows you to search for the most popular/shared content online for any given topic.
You can view the engagement metrics and backlinks the content has generated online with comfort.
Key features of this extension include finding the content that is most shared on social media channels, quickly pulling out share counts for the page you are looking at, tracking opponents, and doing an analysis based on their content.
So, if you are searching for a quick way to get an edge, this is the Chrome extension for you!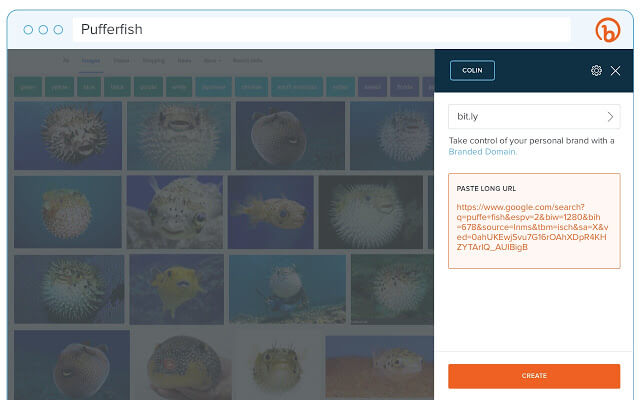 We all know how difficult it is to memorize and share long URLs. Bitly rescue us from this struggle by shortening and optimizing the URLs into something more reasonable.
This extension makes URLs a lot simpler to share and memorize. Bitly's extension allows you to do this all from your browser — without even having to go to their website.
Out there, it is the best add-on extension of chrome for URL slimming. Bitly's Google Chrome extension is in sync with your Bitly account. Bitly makes it convenient for you to save content from your browser to your Bitly account.
Generate Bitlinks and check Bitly's analytics to see how many people clicked the Bitlink with this add-on.
---
Best Chrome Extensions for New Tab:
All of us are familiar with the Chrome New Tab feature which tends to serve as a means to launch a new website.
The new tab window of Chrome can be bland at times, with websites viewed regularly, bookmarks, shortcuts to apps, mail, and search.
Inclusive of other available extensions, Chrome also has extensions to turn new tabs into a productivity app dashboard and customizable. Mentioned below are some extensions for you to customize your new tab the way you want to.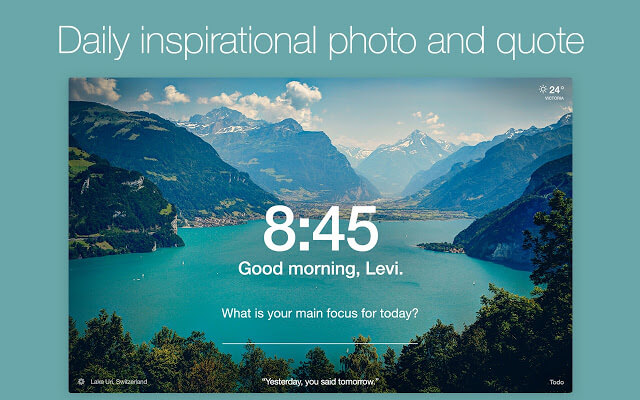 One of the best add-ons extensions for 2023 is Momentum. It is an extension that replaces the default Chrome tab with a personal sort of dashboard. The dashboard design is minimalistic.
Comprising of weather and a beautiful background which gives you a moment of calm and inspires you to be more productive. Not to mention the most essential feature it has – a daily to-do for you to set.
Momentum is a must-have for people who invest a lot of time on the internet opening new tabs by helping them focus on the tasks at hand. By having a constant reminder of the work, the user is less inclined to relax and bound to complete tasks.
Momentum improves productivity by eliminating distractions. This extension is helping users worldwide to beat procrastination with a reminder of focus for the day on every new tab.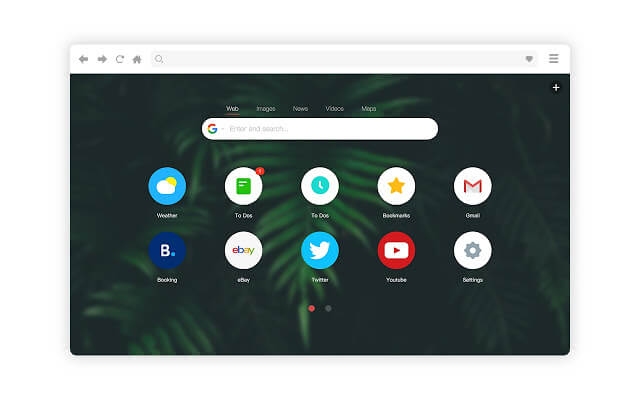 In case you are searching for a way to make the Chrome browser more effective and productive, Infinity New Tab is an extension to consider.
The Infinity New Tab extension takes Chrome to an entire level by adding a bunch of new features. Turn your dull new tab into a canvas with custom backgrounds and widgets.
This extension generates an ecosystem of its own that is completely customizable. Users can have their customized weather, receive notifications, search the Web, and much more. In addition to these features, we have a Speed dial as well. Speed Dial provides us with full control over our Chrome New tab to add, remove, replace, and manage any of its tiles.
Customize your tabs according to your needs with this great extension!
---
Best Google Chrome Extensions for SEO:
The majority of people use browsers for web surfing but with these extensions, SEO experts can make a stride ahead. Optimize and promote websites with only one click.
The mentioned extensions will provide amazing insights to help complete tasks at a much faster pace. Meanwhile, helping you optimize your time as an SEO professional should.
Chrome has some extensions that can add immense value to your SEO efforts. Under the responsibility of promoting your websites, there is insufficient time to oversee everything crucially.
But you can spare a lot of time and effort on small things by utilizing these browser extensions. They are available on Chrome Web Store and can be installed within a few minutes, without much effort.
Referenced underneath are the absolute best SEO extensions for you to add immediately to your browsers!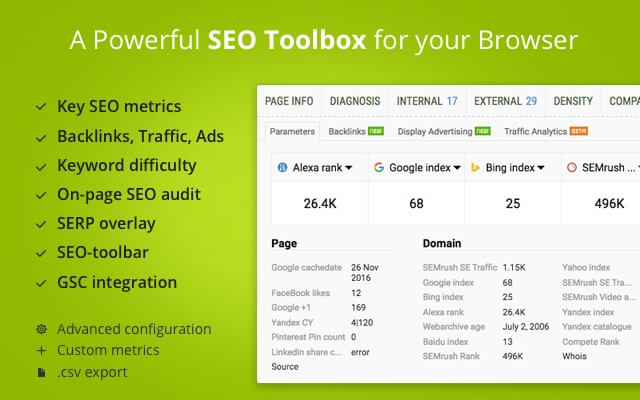 SEOquake is a free SEO tool by SEMrush that provides important organic research data. With SEOquake users get tools like SEO Audit, Keyword Density report, Internal/External Link analysis, and social metrics.
Moreover, the tool provides an SEO audit, backlinks analysis, and other useful functions.
The most beneficial feature of this plugin is that it can get a comprehensive analysis of a SERP. Also, it allows you to export results. The results show varied info about the pages in SERPs.
Along with the info on backlinks, traffic info, number of pages indexed, domain age, and Alexa rank.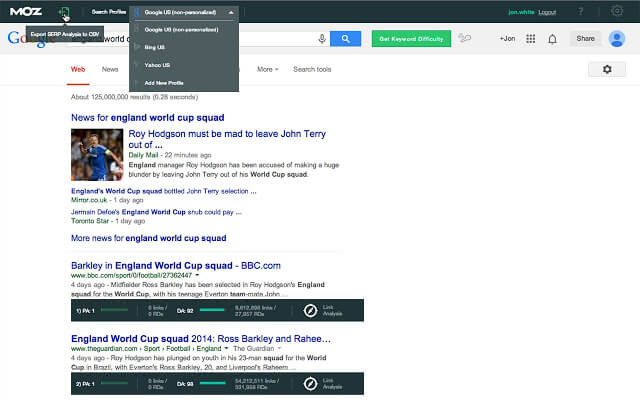 Mozbar is a game-changer in the world of SEO. Every SEO Expert out there needs this extension in their arsenal. It is a free tool that allows us to get instant SEO insights about different websites or SERPs without leaving our web browser.
MozBar exists to assess a website's SEO metrics by covering technical SEO, on-site content, social media engagement, and backlinks. Likewise, it enables you to view a website's domain and page authority.
With Mozbar you can extract the title, description, canonical, cache, HTTP status, structured data, and highlight the types of links present on a page.
Now isn't that a cool SEO bar folks?!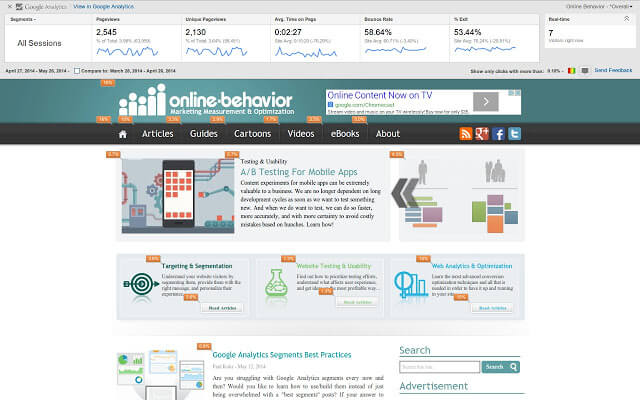 Going to Google Analytics and finding the right report to get the required information is fun and all yet, sometimes you need it on the go. Google's Page Analytics is a great tool to analyze customer interaction on our website for this purpose.
This tool gives you useful data about user clicks and the number of active visitors your website has in real-time, right away in the extension.
It also shows usual Google Analytics metrics like Pageviews, Unique Pageviews, Average time on page, and Bounce Rate. Using these insights, you can optimize your website layout, improve user experience, and increase conversions.
We recommend this extension if you depend on Google Analytics for traffic statistics.
This extension is effective and must for those who do not have enough time to build custom reports in Google Analytics.
---
Best Chrome Extensions for VPN/Proxy:
Almost all of us have come across various restrictions and limitations while viewing content on the Internet. It might be geo-restrictions, political censorships, school, or workplace website bans that stop us from accessing the internet with full freedom.
Well, the good news is, we can put an end to these limitations by using VPN or Proxy services.
Now if you are wondering what A VPN or Proxy is? These are software programs that hide your actual location, making it look like you are using the internet from a different location than the one, where you are.
While being online, all your information is being sent to the websites by the browser. this information includes your IP address, location, hardware information, and much more.
By installing a VPN you encrypt your browser traffic to prevent criminals from using your data.
For optimal security, we need to use a VPN/Proxy browser extension. VPN enables us to bypass censorship to view geo-blocked content and will mask our IP address.
Here are some best free VPN Extensions for Chrome for improved security, speed, and user experience.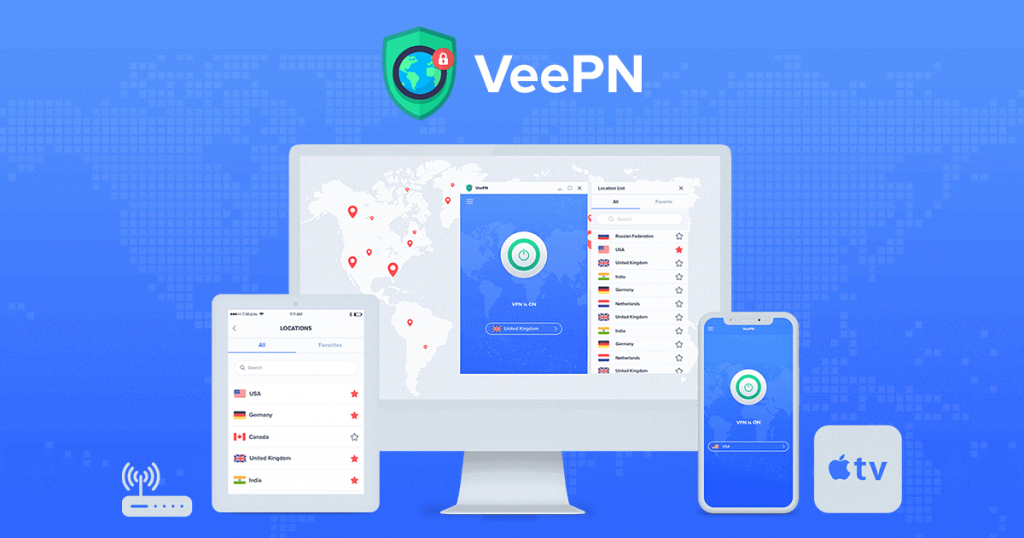 First up for VPNs, we have VeePN – a Chrome add-on that has over 200,000 installations from around the world. Customers use VeePN because it is one of the most trustworthy VPN services on the market.
VeePN claims that it has over 2,500 servers in 50 locations all over the world to guarantee exclusive connection speed.
Unlike competitors, VeePN is available for any location and has many languages supported on the website. VeePN is presently available in 14 languages.
VeePN uses AES 256-bit encryption to keep your data safe and mask your location/IP address. All customers can connect up to 10 devices with one VeePN account.
For its ease of use and language support, VeePN makes it to our list of the best Google Chrome extensions this year.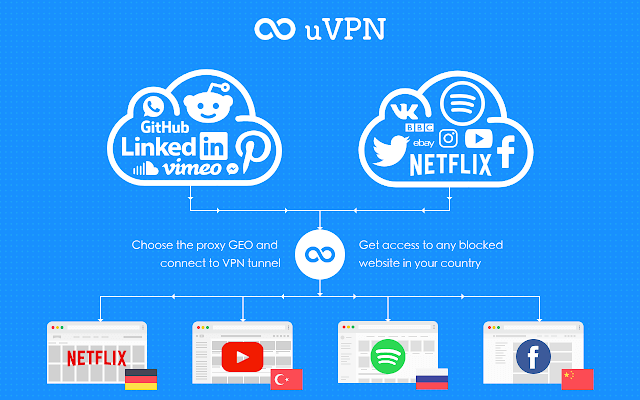 Stay protected under the hood and use the browser with the freedom to stream the latest content with the uVPN Extension. Unlimited VPN is 100% free, unlimited, secured, and simple to use.
Its design is based on cutting-edge cybersecurity techniques to help bypass the restrictions of the most mainstream websites. It is an OpenVPN which means there is no need for any third-party software.
uVPN provides premium Protection against hackers, unauthorized surveillance & DDoS attacks to users over the world through an enormous server.
The extension comes stacked with the fastest streaming servers to maximize server uptime. Enjoy the fastest download and upload speed with constant speed optimization techniques.
It is loaded with failsafe WebRTC leak protection, the strongest encryption, unlimited bandwidth, and the capability to bypass every type of geo-restriction. This extension empowers users to surf the web anonymously with no dread!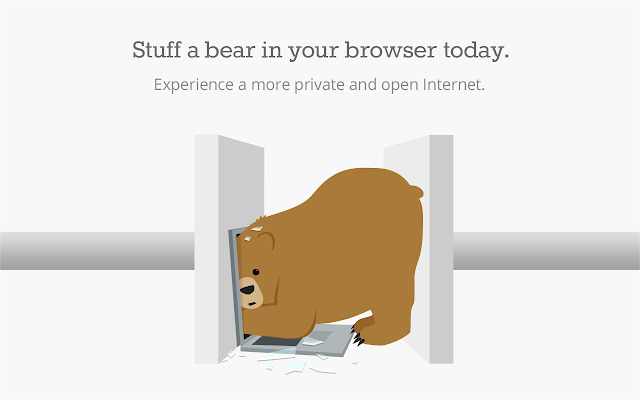 TunnelBear for Chrome is a lightweight extension that does not slow down the browser and encrypts all the browsing traffic.
Being one of the most intuitive and attractive and best free Google Chrome extensions for VPN on the market, it empowers users to worry less about browsing on public Wi-Fi, online tracking, or blocked websites.
This extension allows users to make a connection with a private network in over 20 countries, making it easier to get around blocked and censored websites.
The provider doesn't record any data, nor does it log any of the user's activities so they have practically nothing to offer if the legal authorities come knocking at the door.
TunnelBear is a provider of both free and paid VPNs and uses the industry-standard (strong) OpenVPN protocol, as well as 256-bit AES encryption.
Users can start browsing privately in seconds with the quick installation of TunnelBEar. Whether it's Linux, Windows, or Mac it is available for every platform.
ZenMate VPN gives you security, privacy, and peace of mind while accessing the content online. It is a German VPN service that began as a proxy service. The suppliers further implemented extra security functionalities and made it an advanced virtual private network.
It's a simple, free, and best Proxy extension for your Google Chrome browser. With one click you can turn your device from vulnerable to protected and keep cybercriminals at bay!
ZenMate VPN encrypts all your traffic and hides your IP address to prevent third-party intervention. It makes it undetectable to browse the internet without security.
ZenMate uses OpenVPN and encrypts your traffic via AES-256 CGM cipher paired with RSA-4096 handshake and HMAC SHA-384 data verification.
This extension offers more than 30 VPN server locations to choose from including the UK and US. You can change your geo-location to unblock sites restricted within the area.
Moreover, you don't need to compromise speed when using Zenmate VPN to stream and download. It optimizes bandwidth speed itself.
ZenMate's Chrome VPN extension also has 'Smart Price'. This additional feature gives online shoppers recommendations on where to find the best price for items they are looking for on the Web.
---
Best Google Chrome Extensions for Dictionaries:
Back in the day, the old school writers and communicators had to remember the spellings of the words they used when writing. They also remembered grammar rules probably better than any English teacher.
Can you imagine having to remember every spelling of every word? Or having to use or have a dictionary handy at all times to constantly double-check the words used and if they matched grammar rules?
Well, that is exactly what everyone had to do before word processors with spell checks existed and smartphones with autocorrect.  Now, dictionaries have gone back to their primary use of defining the meaning of words.
However, even now the practice dictionaries are not what they used to be.  Below are a couple of the best Google Chrome extensions for dictionaries.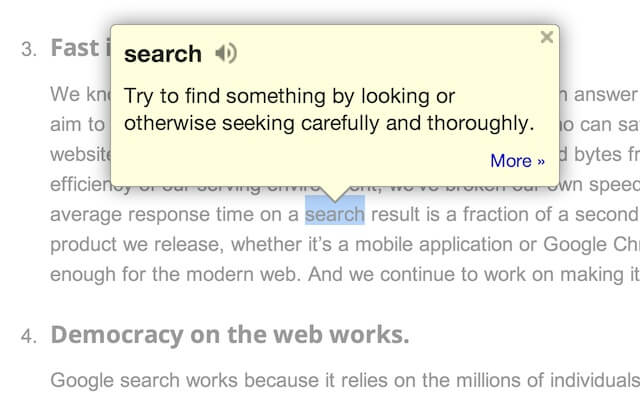 In 2010, Google decided to launch an online dictionary that could be used to gain access by using the program to become a definition operator for words or phrases. This is what we now use in Google Search as Google Dictionary.
It can come in the form of an extension in Google Chrome and is also available in Google Translate. Licensed by Oxford University Press's OxfordDictionaries.com for its content, it is available in an array of different languages.
Google Dictionary also gives features such as; pronunciation audio, Google Translate, word origin chart, Ngram Viewer.  The English language version has more features such as word games and more.
This service had initially originated from Google Translate, however, it became standalone in December 2009.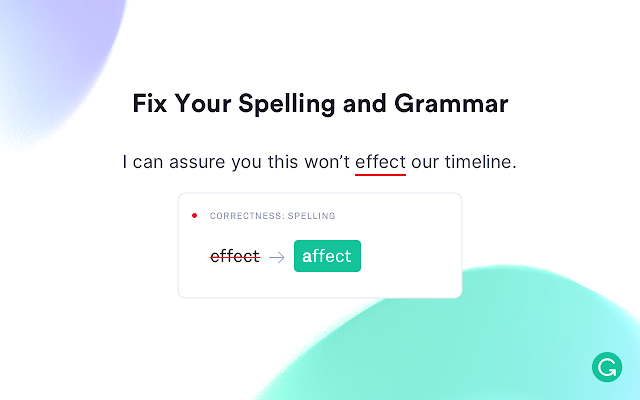 The purpose of Grammarly is to assist the user to apply the correct grammar rules, spelling style, and tone.  It also guides the user by removing writing mistakes so the writer can express themselves the way they intend to communicate.
The best part about this tool is that it prompts the user with recommendations as they write on platforms such as; Gmail, Twitter, LinkedIn, and anywhere else where writing is needed.
If you need a writing assistant that delves deeper than grammar rules and gives you proper detailed constructive criticism, then Grammarly is the extension/tool for you. By using Grammarly, the user gains confidence in the clarity and crispness of their communication.
Once a registered account is made, the user can receive a personalized writing report at the end of each week to track their performance and improve their writing skills.
---
Best Chrome Extensions for Cookie Management
Before you install an extension for cookie management, you need to understand what cookies are – no these are different from that delicious sweet snack.
These cookies are a reference to the files created by the website that is visited. The purpose of cookies on the internet is to save your browsing information, allowing your online occurrence to be executed with ease.
Types of Cookies
If you enable cookies on your Google Chrome browser, different websites can keep you signed in by remembering your site preferences, which also allows them to give you locally relevant content.
However, there are two types of cookies:
First-party cookies, which are created when you visit the site that is shown in the address bar.
Third-party cookies, which are created by other sites. These sites sometimes have ownership of some of the content that is displayed on the visited website such as, images or ads.
With the correct Chrome extension, the user can manage the cookies. They can allow, block, or even delete them. They can also set preferences for particular websites. Below is our preferred cookie manager.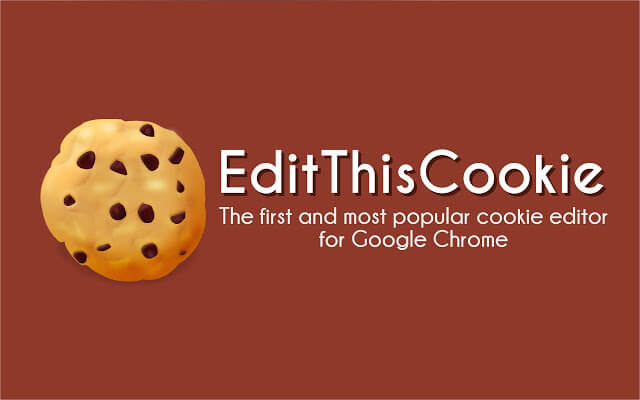 As a Chrome extension, EditThisCookie is designed to aid the user to alter the data that is stored by them. This extension can be added from the shop or by applying the drag and drop action above the extensions section of the browser.
After that is done, it then adds an icon to the Chrome interface that the user can click to access its features.
If the user wants to view the cookies for a website, they first need to have that particular website opened in their browser and select its tab.  Then by clicking on "Edit This Cookie", it brings out a window that displays all the active cookies.
It is a treat to work with a cookie manager that has a simple, easy-to-use, and has a practical way of managing the browser's cookies.
EditThisCookie is one of the best Google chrome extensions as a cookie manager. These are a few of the things that the user can do with this cookie manager:
Edit cookies
Delete cookies
Add a new cookie
Create cookies
Search cookies
Protect cookies by allowing read-only cookies
Block cookies (cookie filter)
Export cookies in JSON, Netscape cookie file
Import cookies in JSON
Limit the maximum expiration date of any cookie
Improve the performance, remove old cookies
Import cookies.txt
---
Best Chrome Extensions for Website Analysis:
It is important for business owners, advertisers, and marketers, along with webmasters to retain a footprint of what is happening on sites that they are applying. They also need to have enough time to juggle several tasks at the same time.
It can be rather demanding for people to run their website. Maintenance of a website can take a lot of time, especially when technology seems to be constantly updating and algorithms for search options are also ever-changing.
Luckily, numerous Google Chrome extensions allow the user to operate and manage their website concerns and at the same time manage to save time as well.
Below are a few of our favorite Google Chrome extensions for website analysis that can be used to gauge a website's performance without having to leave the webpage.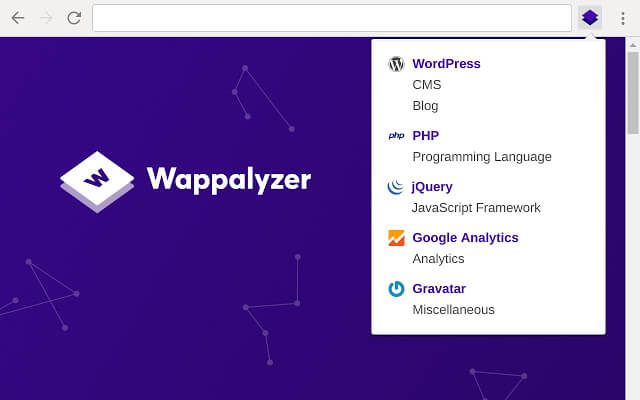 Wappalyzer is an extension that is used to identify the software used on the websites that a person visits. As it reveals the program of the tech used on these websites, it also uncovers the content management system (CMS), eCommerce platforms, frameworks and analytics tools, etc.
Apart from it being operated as an extension, it can also be used as a command line. It functions by scanning a particular web application and taking out interesting parts of data as if they are used software sections.
Sometimes it uses the headers and HTML codes as one of its sources to extract the information. Therefore, it is more or less used to identify software, gather information, and investigate. The target audience for this tool is the overall public and this extension is free.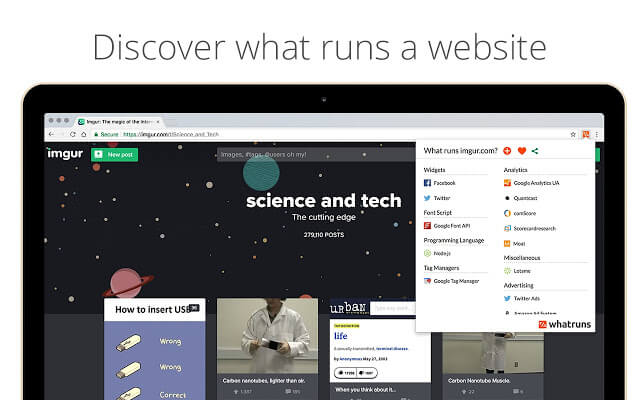 The name of the extension says it all, "WhatRuns".  With this extension the user can identify what runs a website; frameworks, analytics tools, WordPress plugins, and fonts – these are just a few of the things.
Just a click is all that it takes for the user to find out the tech applied on the website they have visited. They can even discover the developer tools, ad networks, WordPress plugins, and themes used in that particular site.
It can even detect new and upcoming tools and services. WhatRuns also has a notifications feature that allows the user to be notified when the site adds or removes, new or old tech.
The best part is that this awesome extension is free to download and install!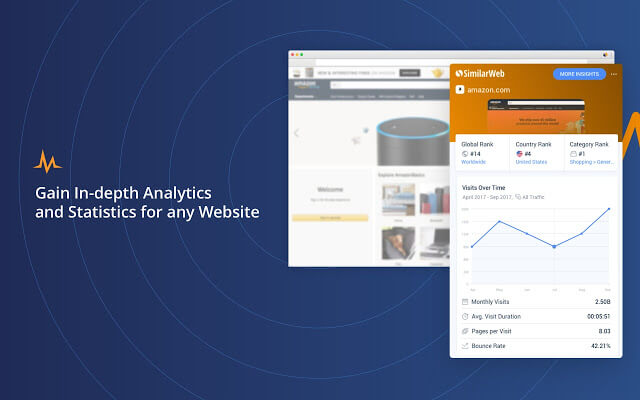 SimilarWeb is a traffic ranking and website analysis extension by Chrome. It more or less gives the same features the website SimilarWeb does, however, this extension is more direct since it operates from the browser's toolbar.
The user can see the in-depth key metrics of any website, which include; engagement traffic, traffic ranking, keyword ranking, traffic source and is available in four different languages.
This extension gives the user all the information they may need for a website all in one place. They can see how popular a website is and its main traffic sources. The user can find how the website ranks globally or in a particular country.
The traffic of a website is broken down to its bounce rate, which is; the number of pages that are visited every time, the website also has monthly "visit" data and also the average duration of the user's visit.
This also shows the Top Five Countries that the visits are coming from and the percentage of those visits as well. The SimilarWeb extension also gives an overview of the different types of traffic that are sent to a specific website.
This overview gives insights that are filled with the kind of direct traffic, search options, email addresses, social media, referral links, and display ads.  All of these things help the user understand how the traffic reaches or rather drives the website.
---
Chrome Extensions for Language & Translation:
Without a doubt, Google Chrome is by far one of the most popular web browsers to date. It is no longer used as a tool to surf the web, it has evolved into a tool that breaks down the barriers of communication.
Now, with the help of language translation extensions, it has become a great tool for those who want to educate themselves with a new language. These extensions will also open up paths to many possibilities that help tie communities together.
To help you to take a step in enhancing your linguistic skills, comprehension, and vocabulary, we have shared a few of the Google chrome extensions for language translation.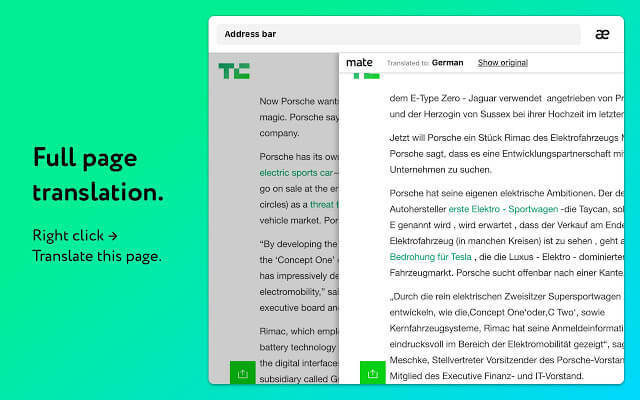 Mate Translate Extension for Chrome is one of the top-notch translators in one package. It translates words, phrases, web pages, highlighted text, documents, and even Netflix subtitles.
Users can translate and learn words from the language of their choice- they get to pick from 103 languages from around the world.  This allows the user to read, learn, write, and gain full mastery of the chosen language.
After the selected text has been highlighted, press a shortcut, and the user can see the translation on the same page in a discreet window.
Sometimes the user might need to translate typed-in text.  All they have to do is click on the Mate Translate icon on the browser address bar and a pop-up window appears to complete the task.
Mate Translate has around 550,000 worldwide users that use this free service like nobody's business! With a user service like this, it must be the best Google Chrome extension.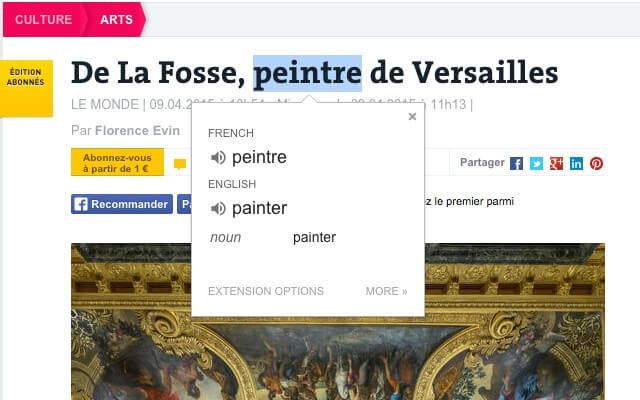 With the help of the Google Translate team, users can now view translations as they browse the internet, with the help of one of the best Google Chrome apps.
All they have to do is right-click or highlight the chosen text, click on the Google Translate icon and it will translate it to the desired language.
And if they want to translate the whole page that they are visiting, they just have to click on the icon that is installed in the browser toolbar. This extension is super easy to download, install, and use.
The extension options can automatically change if the user chooses to alter them and they can make it so that text can immediately be translated once it is highlighted.
In 2010, Google Translate was integrated into Google Chrome by default for optional automatic webpage translations and it supports over 53 languages.
This is a free productivity extension for Google Chrome, however, it can also be categorized as a Google Chrome app.
---
Google Chrome Extensions for Games & Apps
The Chrome Web Store is always upping its game and offering its users a healthy mix of diverse extensions and apps to use.  The Store has a pretty impressive display of games that can be directly played on the browser for a small amount of money or for completely free.
There are various interactive application frameworks and game engines that exist, which happen to be designed with intense graphics.  However, these games are purposely created to focus on web technologies.
Several of the great titles are available on smartphones, tablets.  However, some of the high-end gaming consoles are now also offered in Chrome. Nonetheless, people just need to know which games are worth their time.
We decided to share with you a couple of our favorites that will cater to all sorts of people.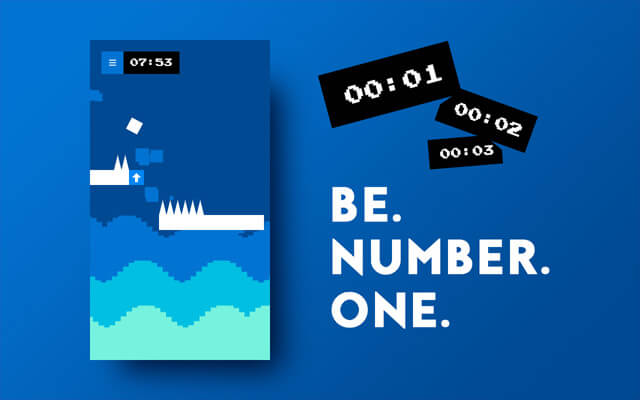 Attention all gamers and designers! Boxel Rebound is the Google Chrome add-on for you! Boxel Rebound allows users to play and create their designs in a game format.
They can play over 50 levels of box-jumping madness and at the same time design and share their levels. Even though this game is free, the Boxel Rebound Pro has many more features that include free updates.
The Boxel Rebound Pro Features include +8 Player skins, +Unlimited uploads, +Unlimited downloads, and +Cloud backups. The license of this design game is immediately tied to the user's personal Google account.
All the user has to do is sign-in on any computer and they can synchronize their data. This is one of those thinker-tinker types of Google Chrome apps.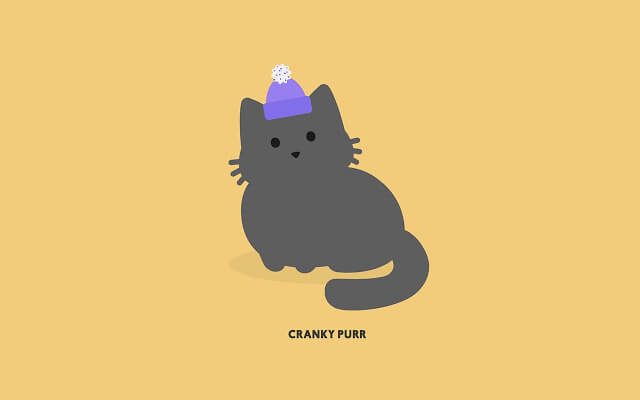 Great news for cat lovers! You can add cats to your Google Chrome Browser. Tabby Cat now replaces your new tab page with pictures or wallpapers of adorable felines, they also fill your browser with productivity-boosting tools.
Its purpose Tabby Cat is to generate cute displays of new cats in the background of every tab. The cats do various things, they blink and sleep and they even allow you to pet them! Some of the tabbies even leave the users little gifts and the users can take snapshots of their favorite tabby!
Even though this add-on is free, users can who are animal lovers can purchase new pets like dogs, birds, and bears only for $1.00 each. There is no catch and no registration required.
The beauty of this is that each different pet unlocks different rewards and treats, names, and cute pet love.
---
Other Productive, Useful Google Chrome Extensions
When it comes to getting work done efficiently and effectively, your browser can either be your friend or your foe. However, if you apply the right type of extensions, you can open up a portal of unlimited possibilities of productivity, creativity, and knowledge.
The added treat is that all of these extensions can be used for free. However, quite a few of them have paid Premium versions with additional features.
Most of these tools are what most of us use to make living and we end up feeling that we can't live without them. If you pick the right extensions, you can put a stop to distracting parts of the web and take full advantage of all its extension's productive benefits.
We have stated a few of our much-needed useful Google chrome extensions below.
Picture-in-Picture is an extension created by Google, for the creative and visual function of the mind.
This extension allows the user to watch any videos in a floating window that is always on top of other windows.  This lets the user can keep an eye on what is happening on other websites and applications and interact with them as well.
The Keyboard shortcut for Google Chrome is Alt+P.  Once the user installs this extension they have to agree to the Google Terms of Service and Privacy Policy.
The user has to right-click twice on the video player's canvas for them to be able to see the new option in the Chrome video menu by its name Picture-in-Picture. By clicking on this option the video opens as a floating pop-up to the bottom-right side of the browser.
The floating pop-up can be moved and its size can be increased or decreased however the user chooses. The Picture-in-Picture extension adds a button to the Google Chrome browser bar.
If there is a Picture-in-Picture matched video on the page, all the user has to do is click on the button, and the video will start floating as a pop-up without having to right-click twice and then click on the extension's menu option.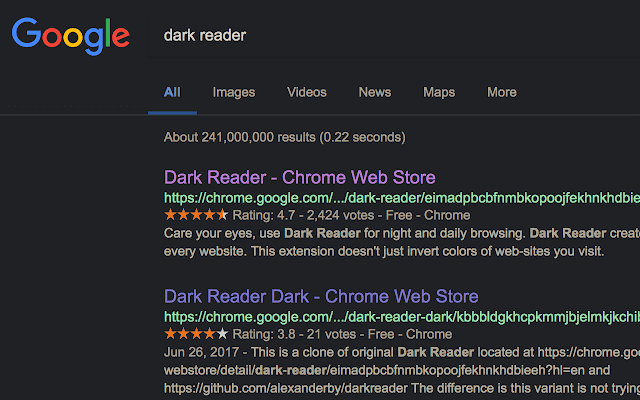 Safe to use and noted as one of the best Google Chrome extensions, Dark Reader provides the dark mode for every website. This is great especially if someone is a fan of dark mode and wants to apply the same theme to their browser.
Google Chrome does support dark mode, but it doesn't darken the website. Therefore, it leaves it to the website's developers to build in a dark mode, the way YouTube does. At times like these, the Dark Reader extension comes to save the day.
For Chrome users, this extension is free.
Dark Reader smartly inverts the colors to the darker side as a person browses the web. This takes care of your eyes, and the user can apply the dark theme for both day and night browsing.
Known as an eye-care extension, it activates the night mode creating dark themes for websites immediately. Therefore, the inverted bright colors are made high in contrast and easy to read at night.
The user can adjust the brightness, contrast, sepia filter, dark mode, font settings, and ignore-list. And the best part is that Dark Reader does not send the user's data to anyone or anywhere and nor does it show ads.
Users prefer using the Dar Reader extension. This is probably because we all spend most of our time on computers, and of course, on the internet.
It is a fully open-source extension, however, other extensions of similar nature need to be uninstalled before Dark Reader is installed.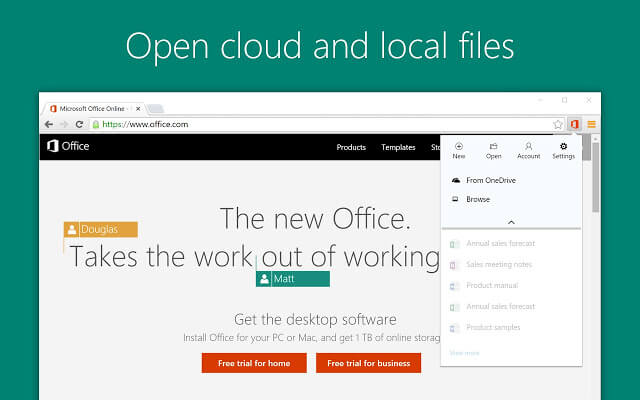 This extension is completely built for Google Chrome. Now people can use Word, Excel, PowerPoint, OneNote, and Sway Online on the browser itself without needing to install Office.
All the user has to do is install the extension and within the browser, they can; view, edit, create Office Files, spellcheck, grammar, and receive style checks as they type on the website.
Since it is constructed for Chrome, the programs that a person can use are Word, Excel, PowerPoint, OneNote, and Sway Online.  This way the user can create content with confidence, familiarity, and use the full mode of idea expression.
The user is also allowed to integrate their files with OneDrive and OneDrive for Business, this way they can collect their files anywhere, anytime, and work on the go.
The Office browser extension also has a feature called Editor.  This allows the user to edit their work in the browser, all while connecting to the Microsoft online service that offers spelling, grammar, and style suggestions for their communication to write for most websites.
However, the Editor feature may not be available for all users, but it is available in over 80 languages.
---
Other Useful Google Chrome Extensions


Switch is a Google Chrome extension app that helps you be an ultra-productive version of yourself while working online. It works by helping busy digital workers manage all their tabs, accounts, and projects from one place: a single browser. 
Gone are the days of being overwhelmed by having too many tabs open at once or having to log in and out to access multiple accounts of the same application.
Switch takes care of all of this for you. Present your tabs in an easy-to-view, manageable format. And allowing you to log in and manage multiple accounts at once, toggling between them seamlessly with a simple click.
It's designed to mimic the way the average digital worker accomplishes tasks today – giving the visibility and structure you need to stay on top of lots of moving pieces.
With Switch, you can quickly and easily navigate between different tabs, apps, and projects without losing your all-important flow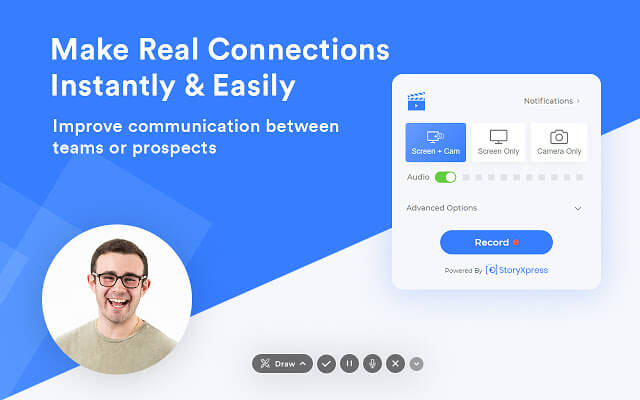 A lightweight Google Chrome extension that lets you capture your screen and webcam together. In one smooth motion, you can record a great video message and share it with a colleague, prospect, or customer via a simple copy-paste link.
If like most people, you are also tired of writing and receiving long cryptic emails at work, it is time you transformed your style of communication.
Sales, marketing, and customer success professionals can use the recorder tool to create short engaging video bites to make their everyday business communication more personalized & effective.
Ditch the olden ways of writing dead emails and cold-calling prospects. Embrace the StoryXpress Recorder instead and experience improved response rate and faster conversions.
---
Google Chrome Extensions: How-Tos & Tutorials
1. How Can I Add Extensions to Google Chrome?
Chrome Web Store > Apps/Extensions > Find the Extension/App > Add to Chrome
The process of adding Google Chrome extensions or Google Chrome apps is quite simple:
Open your Chrome Web Store
In the left column, you will see Apps or Extensions, click either
You can search or browse what you would like to add
When the desired program is found, click on Add to Chrome.
Review the terms and permissions, then click on Add extension.
You will be able to see the installed app in the launcher and/or Chrome will display the installed extension as a button in the toolbar.
Even though extensions function like regular desktop programs, you don't have to restart your system to start using them, especially since they run completely on Chrome.
You can even sync your apps and extensions, so no matter where you are you can use them by signing into Chrome.
---
2. Where Can I Remove Google Chrome Extensions?
There are two ways to remove Google Chrome extensions:
Removing via the Chrome Toolbar
If the extension has installed an icon on the Chrome toolbar (like most do) for immediate use, then you can uninstall it by right-clicking on the icon.
After right-clicking from your mouse, click on Remove from Chrome. This will be reconfirmed by clicking on Remove in the pop-up window.
Removing via the Chrome Menu Bar
You can start by clicking on the ellipsis icon (three vertical dots) in the top-right section of your browser
In the drop-down menu select More Tools. Then click Extensions.
Find the extension you'd like to remove and click on Remove. Confirm removal in the pop-up window.
---
3. How to Enable/Disable Google Chrome Extensions?
If you just want to temporarily disable an extension, you don't have to uninstall it. Go to the same Extensions page by clicking on More Tools. clicking the button in the extension box and slide it to the left. You can turn the extension on (enable) or off (disable) this way.
Conclusion
In a nutshell, we have given you the best Google Chrome extensions and add-ons for 2023 which will make your life simpler and your work better.
Choose the extensions that work well with you to get the most out of the web. Hasten up your speed of completing tasks with these productive extensions and add-ons.
All the above-mentioned best Google Chrome extensions are completely free. You can install them on all the desktop platforms like Linux, Windows OS, Mac OS, and Chromebook except Mobile devices.
We hope these Best Google Chrome Extensions and add-ons will increase and improve your online efficiency for sure.
---
Other SaaSy goodness on All That SaaS: